Cher says she buried the hatchet with Madonna "a long time ago" after years of feuding
24 October 2023, 15:05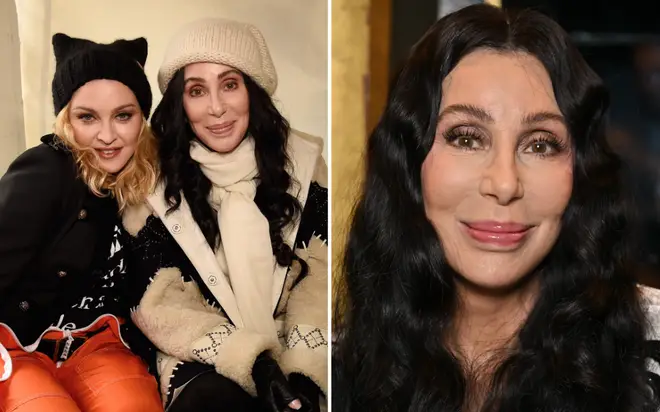 Let bygones be bygones.
At least that's the mantra that Cher is living by nowadays, at least when it comes to well-publicised former feuds.
However, that's all well and good when it was in fact Cher who started the alleged war of words with a certain fellow female star: Madonna.
In 1991, during an interview with reporter Steve Kmetko, the Goddess Of Pop (Cher) shared her opinion on the Queen Of Pop (Madonna) in comments that have recently resurfaced.
"There's something about her that I don't like. She's mean," Cher tells Kmetko. "I don't like that." It's clear that Madonna didn't particularly like it either, and she hasn't quite let go of the 'Believe' singer's opinion.
In her recent run of comeback shows at London's O2 Arena as part of her Celebration Tour, Madonna plays the video to her fans during the concert, showing the kind of criticism she's received over the years.
Cher has now shared her thoughts on her old comments, in a new interview with Los Angeles Times.
Without reigniting any bad blood between them, Cher brushed it off and confirmed that the pair had "buried the hatchet" a long time ago.
CHER on MADONNA — Diva on Diva
"I said a lot worse than that," Cher confessed to the newspaper, who then probed her to explain the "beef" she has with the 'Like A Prayer' icon.
"It's not a beef. I actually like her. But come on. We buried that hatchet a long time ago because I called her something so much worse, and she forgave me."
After confirming that any issues the pair had with one another are long behind them, Cher offered Madonna some genuine praise:
"There's no one like her that had their ear to the ground and knew everything before anybody else," she happily admitted.
"I mean, she knew what was coming, and she was right on it. I always felt that was her greatest gift — that she could know the trends before any of us," she continued.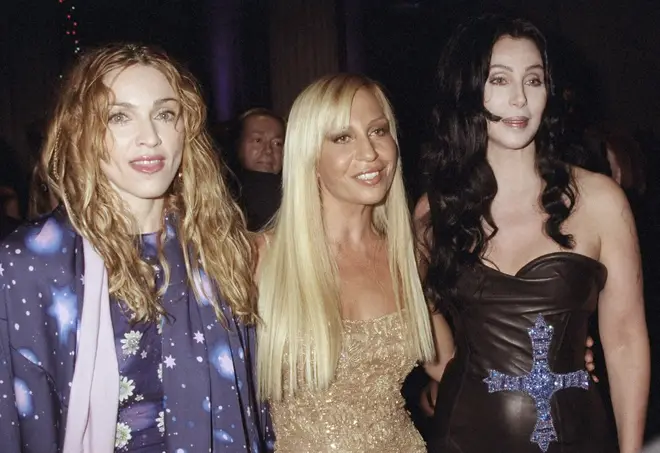 So, what was it that Cher said about Madonna that was worse than calling her mean? "Look it up," the 'If I Could Turn Back Time' legend responded.
Cher's never been one to bite her lips when it comes to her frank opinion of Madonna over the past few decades.
During a 2018 interview on The Ellen DeGeneres Show, she was asked which singers she'd want to duet with, and joked: ""Oh, Adele, P!nk, and, uh, um, not Madonna."
When Madonna released her 2012 album, MDNA, Cher posted on Twitter: "Wtf is mdna," before revealing to curious fans that: "I never hated her, I just thought she was a bitch. Actually I quite respect her."
She continued to praise the 'Vogue' icon, saying: "Actually I think Madge might be one of the most amazing artists I've known."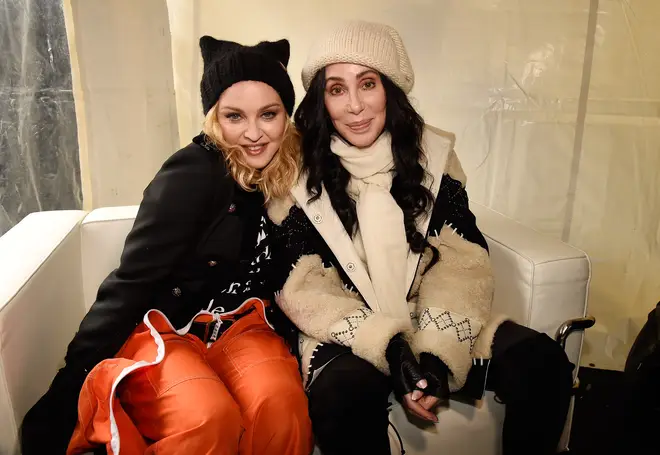 "I don't like everything she does, for sure, but she is always riding the crest of the wave. She always saw trends WAY before anyone else, and had great videos."
"So, besides saying 'WTF if MDNA,' I'm fine with it."
In 2017, they were both pictured together at the Women's March in Washington, D.C., looking rather chummy for a pair of pop stars with a long-term feud simmering between them.
In any case, it seems like it's water under the bridge between the two of them, despite the Los Angeles Times attempts to set them off again.