Pub where David Bowie filmed 'Let's Dance' music video is up for sale
13 March 2020, 18:07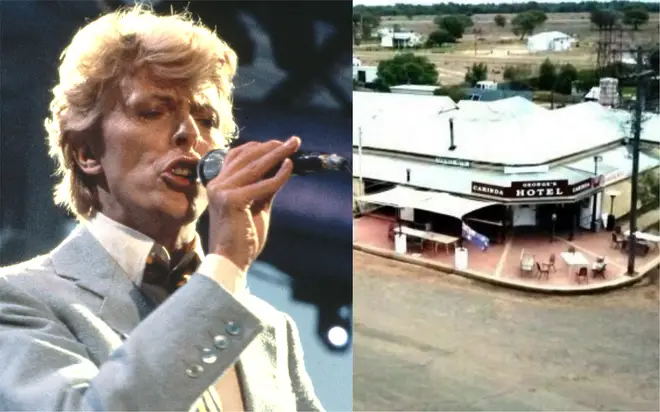 The Australian pub where David Bowie filmed his music video for 'Let's Dance' has been listed for sale.
Dean and Malcolm George, father and son co-owners of the Carinda Hotel for the last five years, listed the pub on Gumtree for AUD $220,000.
According to the most recent census count, the small town of Carinda only has a population of 158 people.
However, the owners live seven hours away and revealed they can "no longer handle the managerial workload".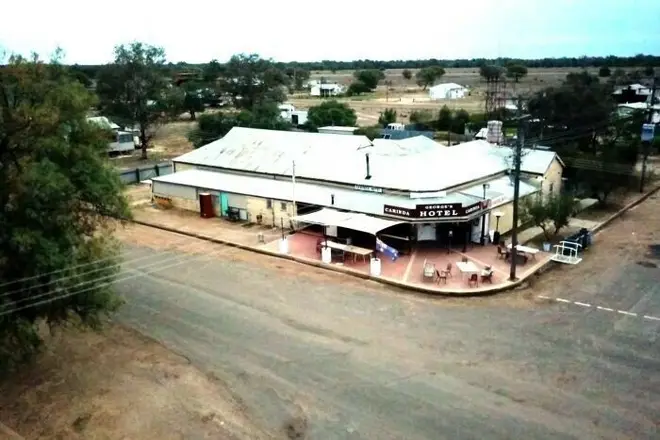 Dean told NME: "[Malcolm] would love to have run the hotel right up to his retirement but unfortunately it's just too much at this time and too busy to do without having family closer.
"Leasing or having a manager was on the table but finding the right person is the next task."
According to the Gumtree advert, the "famous Bowie wall" featured in the 1983 video is "unchanged to this day".
Dean continued: "When we took over the hotel had been closed and was empty. The local community was absolutely amazing and supportive.
"They even helped out majorly to get us started and with the renovations to get the hotel to where it is today, and keep the originality of the hotel including the famous Bowie wall in the bar area."
The hotel was also the location for an annual Bowie tribute event, 'Let's Dance Carinda', run by a committee in the community.
Dean added: "The hotel needs some bits of TLC because of its age but it has so much heritage in the community, that also includes Bowie. With his recent passing it has spiced new life into the hotel and community.
"We hope the new owners will continue his spirit in the hotel and support in every way the Let's Dance Festival to give back to the community and I'm sure the community will give back to the new owners!"