Dolly Parton opens up on making 'Let It Be' with Paul McCartney and Ringo Starr: "So gracious"
17 November 2023, 02:00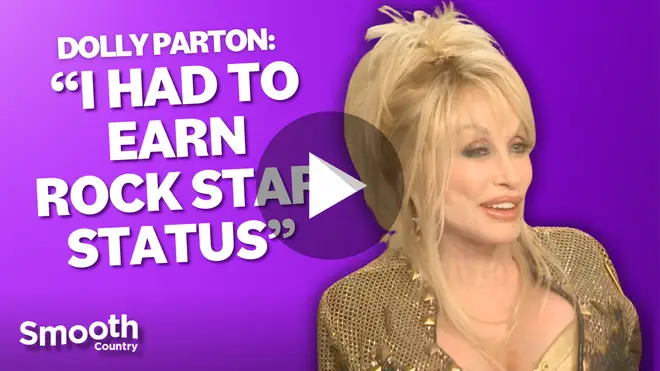 Dolly Parton is well and truly a rock star with her new album.
The Queen of Country is back with her new album Rockstar today (November 17), and it's an epic 30-track LP filled to the brim with rock classics and collaborations.
One such collaboration could not have been bigger: A new version of 'Let It Be' by The Beatles alongside Paul McCartney and Ringo Starr.
Oh, and Mick Fleetwood and Peter Frampton also appear for good measure.
The album also features duets with the likes of Dolly's goddaughter Miley Cyrus, Stevie Nicks, Sting and many more.
To celebrate the release of the album, Smooth Country's Eamonn Kelly caught up with the legendary singer to hear all about its creation.
Explaining the album's concept, Dolly told Eamonn: "Well, when they first said that they were going to induct me into the Rock and Roll Hall of Fame, I didn't think that was a good idea because I didn't think I'd earned it. I'd spent my whole life in country music.
"But they convinced me that it was for more than that. And so I wasn't going to act ugly about it. So they put me in anyway. And I thought, 'well, I'm going to have to earn this title'. So I decided to do a rock album, at the same night that I was going into the Hall of Fame.
Dolly Parton - Let It Be (feat. Paul McCartney & Ringo Starr) (Official Audio)
"I had an opportunity to talk to a lot of the great rock stars that were in the audience. I said, 'if I do a rock album, will you join me?' And they all said, yeah! And the ones that I called that I didn't meet there, they were all so gracious to join me. So it turned out to be something I'm proud of.
"My husband's a rock and roll freak, actually. So this actually worked out good for a whole lot of people."
Talking about 'Let It Be', Dolly said: "It's been one of my favourite Beatles songs ever and I love Paul. And so I had recorded it and I thought, 'wow, I wonder if Paul would even consider playing and singing on it'. And so I contacted him. He was so gracious. I'd met him different times through the years. He's always so nice and he said he'd be on it and I was so honoured that he was honoured.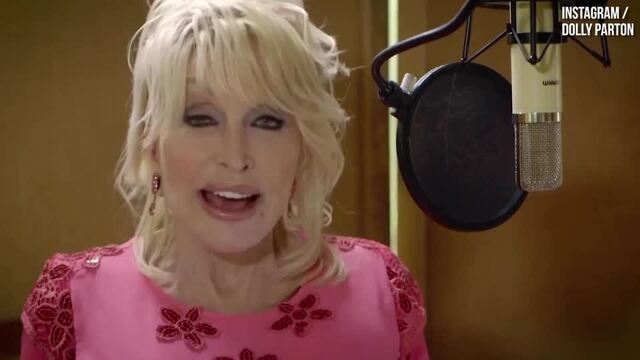 Dolly Parton announces posthumous duet with Olivia Newton-John
"So actually he did a wonderful job and the fact that these people are so busy and they all took the time to do it, and then I thought, well, we got to have Ringo, because that's the last of the Beatles! So I asked Ringo if he would do it. Same thing, 'I'd be glad to do it'.
"Mick Fleetwood played the percussion, some percussion sounds on it. Of course, Ringo did the drums and then Peter Frampton actually played some guitar on it. So it's really a star studded song."
On her Miley duet on 'Wrecking Ball', she added: "Oh, I love [Miley], she's my goddaughter. And we did that song on the New Year's Eve show that she hosted on NBC this past year and we sang 'Wrecking Ball', and it got such a great response and I thought, 'I have to record this on my rock album, have Miley join me on that one'. And that's a really standout favourite for me."
Dolly Parton - Wrecking Ball (feat. Miley Cyrus) (Official Audio)
During the interview, Dolly also opened up about her friendship with Kenny Rogers, how she wrote her classic song 'Jolene', and her hopes for the future.