The heartbreaking story behind why Fleetwood Mac's Stevie Nicks married her best friend's husband
22 August 2023, 11:00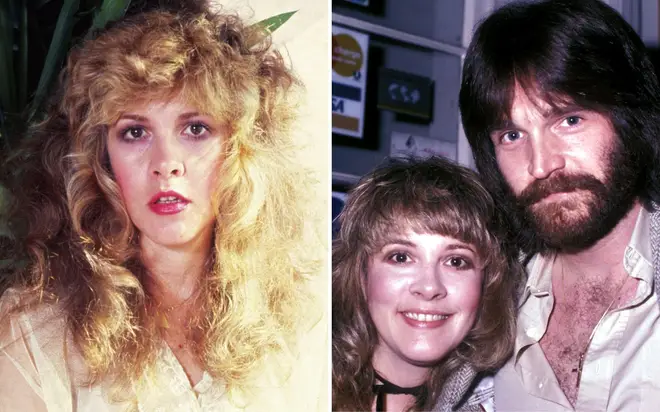 The 1980s was a decade of astronomical success for Stevie Nicks.
After the release of Fleetwood Mac's seminal soft rock album Rumours in 1997, the British-American band became arguably the world's biggest.
Not only were the Mac renowned for their charting success, but also the drama behind the scenes which influenced the album.
Of course, the personal relationships between Fleetwood Mac's band members only heightened the intrigue around the group rather than overshadowing their work.
The band's ambitious 1979 follow-up Tusk didn't quite hit the mark. After the staggering worldwide success of Rumours, it was almost doomed to failure, despite being a very good double album.
Stevie Nicks - as the band's potently witchy poster girl - then decided to try her hand with a solo career for the first time, releasing Bella Donna in 1980.
It was an astounding hit, spawning iconic singles like 'Edge Of Seventeen', 'Stop Draggin' My Heart Around' with Tom Petty, 'Leather and Lace' with Eagles' Don Henley, and spent three years on the Billboard charts, turning platinum in the process.
Everything Stevie touched seemingly turned to gold in terms of her music career, yet her personal life was overshadowed by even greater loss.
Her best friend and confidant, Robin Anderson, was diagnosed with terminal leukaemia that same year as Bella Donna hit the airwaves, and fell pregnant shortly after.
She would tragically lose her life, which impacted Stevie Nicks so much, that she decided to marry Robin's husband only weeks after she passed.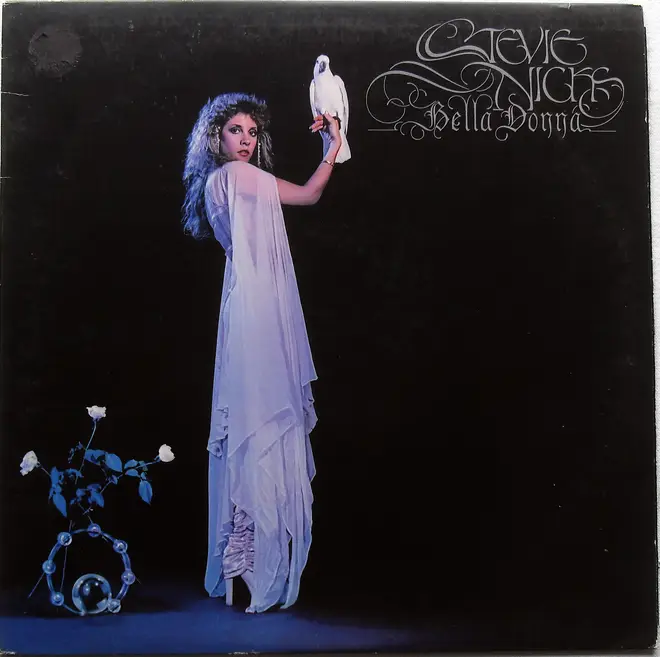 Talking about the immense sadness of that era in her life, Stevie revealed what happened on VH1 documentary series Behind The Music in 1998.
"My very best friend Robin called me and told me she had terminal leukaemia and that they thought that maybe she might last three months," she recalled.
"So, without a doubt, it was the absolute high and low of success. I never got to enjoy Bella Donna at all because my friend was dying; something went out that day, something left."
"She died, and they took the baby, and it was like he was three months premature, and it was horrible, it was such an upsetting situation."
"Everyone was just so devastated, and there was this little premature baby, and I just went crazy," Nicks added on the show.
"She had just been in my life since I was 14. She was the one person that knew me for the person I really was and not for the famous Stevie, and it was good to have someone who knew the real you besides just your mom and dad."
No stranger to inter-mingling relationships with close ones, this was an entirely different situation to infidelity with bandmates.
In a state of extreme sadness and shock, Stevie felt compelled to act as a surrogate mother for baby Matthew, and married Robin's husband Kim Anderson.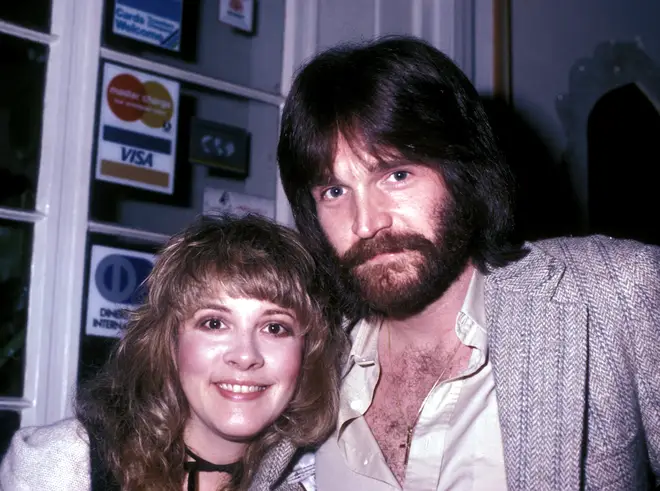 In 1990, Nicks told Us magazine about the deep impact the scenario had on her life, losing her best friend in such tragic and complicated circumstances.
"Robin was one of the few women who ever got leukaemia and then got pregnant. And they had to take the baby [Matthew] at six-and-a-half months, and then she died two days later."
"I just went insane. And so did her husband. And we were the only two that could really understand the depth of the grief that we were going through," she continued.
"And I was determined to take care of that baby, so I said to Kim, 'I don't know, I guess we should just get married.'"
"And so we got married three months after she died, and it was a terrible, terrible mistake."
"We didn't get married because we were in love, we got married because we were grieving, and it was the only way that we could feel like we were doing anything. And we got divorced three months later," Stevie added.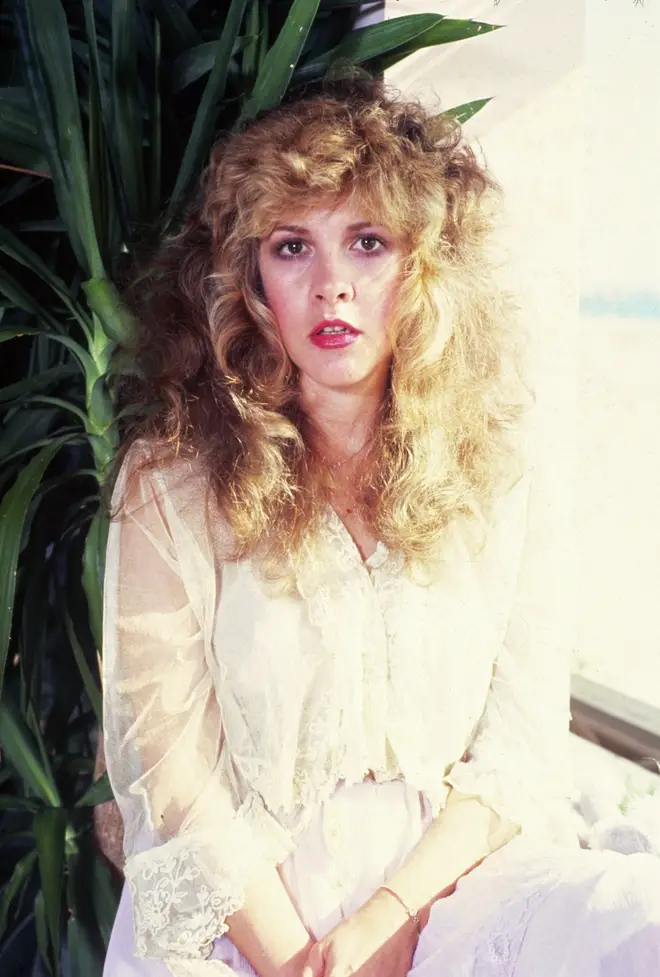 Both in the throes of unimaginable grief and a skewed sense of responsibility for baby Matthew, the pair married only to quickly realise their mistake, divorcing shortly after.
It has been the only time Stevie Nicks has been married in her entire life, and clearly had an enduringly negative effect on her.
After Stevie and Robin's husband Kim divorced, they ceased to communicate with one another, and they all but cut each other out of each other's lives, with the exception of exchanging a few gifts here and there for Matthew.
During the same interview with Us magazine, Stevie touched upon how the situation unfolded, revealing that "I haven't seen Kim, nor have I seen Matthew since that day."
"I suppose that Matthew will find me when he's ready. I mean, I am, really - next to Robin - his mommy. But Kim and I can't deal with each other at all."
"So when the baby's old enough, I have all of his mother's things, and I have her life on film for 14-15 years," she added"
"I have us on tape singing, I have a beautiful book that I wrote the year that she died, I have a roomful of stuff for him. I have his mother to give back to him when he's ready."
Stevie Nicks doing her hair w/ help from Robin 1977
The bizarre and heart-breaking story of love, loss, and immeasurable grief had a fairly happy ending.
In 2015, Nicks revealed in an interview with The Daily Telegraph that she was completely "deranged" during that period in her life.
But she firmly stated that "all I cared about was that little boy, Matthew" throughout the whole debacle, and she meant what she said.
Now the pair have bonded once again, with Nicks paying for Matthew to go to college in Atlanta, and later revealing that his daughter - named Robin after his late mother - calls her "Grandma Stevie".
Anybody who has experienced extreme grief knows that irrational thinking becomes part of the grieving process for many.
The Stevie Nicks-penned Fleetwood Mac song 'Gypsy' now serves as a tribute to her deal pal who lost her life in such a tragic manner.
Though it was supposed to be used on her solo album Bella Donna, the song became a huge hit for the best-selling band in 1982 after the release of Mirage.
Stevie later revealed that it was a song that was "full of desire. The tone captures the longing for who you used to be", which took on an entirely new meaning after how losing someone so dear to you makes you wish for simpler times.
Fleetwood Mac - Gypsy (Official Music Video)