Stevie Nicks breaks down in tears singing 'Landslide' in tribute to Fleetwood Mac bandmate Christine McVie
17 March 2023, 12:28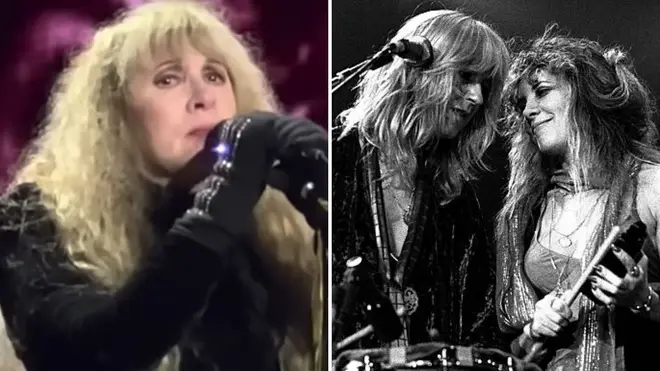 Fleetwood Mac will never be the same without her.
After Christine McVie passed away in late November 2022, the iconic soft rock band lost a key creative force behind some of their biggest hits.
Not only did they lose someone who has been an integral member of Fleetwood Mac for over fifty years, they also lost a dear friend.
Christine wrote and sang some of the band's most classic songs, 'Little Lies', 'Songbird', 'You Make Loving Fun' and 'Say That You Love Me' to name just a few.
Her legacy as a musician is clear after the outpouring of tributes from the music world after she passed away, with Sheryl Crow, Bryan Adams, The Beach Boys and many more indicating her influence on them.
But only a few months on her nearest and dearest are still coming to terms with her loss, like her long-time band mate and best friend Stevie Nicks.
At a recent concert in California, Stevie paid tribute to Christine with a gorgeous rendition of 'Landslide', and overcome with emotion, she broke down in tears.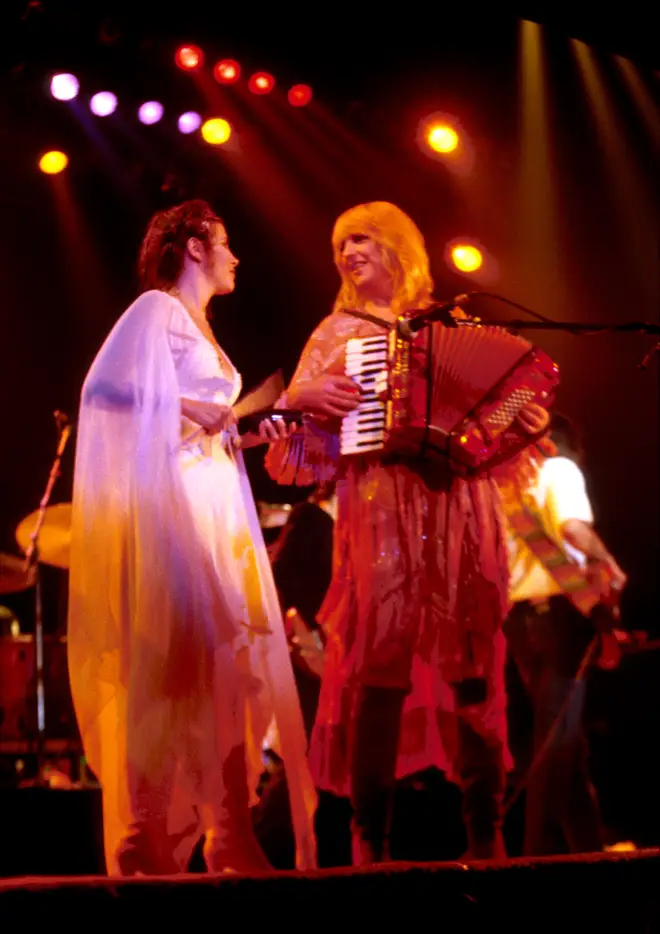 During the launch of her 'Two Icons, One Night' co-headlining concert tour with Billy Joel at SoFi Stadium in Inglewood, California, Stevie sang one of her most beloved songs with Christine in mind.
Closing her set with her classic ballad 'Landslide', it marked Stevie's first live performance since Christine passed away, and was a fitting way to pay tribute to her lost friend.
With a montage of photos of the friends shown on the screens behind Nicks, she began to well up as her beautiful rendition came to a close.
As the song wound down, the lights went out and then came back on to show Stevie bowed over the microphone stand, later revealing her tears after raising her head to the audience.
She thanked the first audience of her co-headlining tour, saying: "There's really not much to say. We just pretend that she's still here, that's how I'm trying to deal with it."
Footage of her tribute to Christine McVie was captured by a fan in the audience, which you can see below:
Landslide - Stevie Nicks - Live Emotional Tribute to Christine McVie - 3/10/23 - Los Angeles
Earlier in her set, Stevie also paid tribute to her friend Tom Petty with a cover of 'Free Fallin' and their duet 'Stop Draggin' My Heart Around'.
Soon after Christine first passed away, Stevie shared a touching handwritten letter on Twitter which paid tribute to her "best friend" which included the lyrics, "See you on the other side, my love."
Her fellow Fleetwood Mac members also shared their respects shortly after they heard the news of McVie's passing.
The band's former guitarist Lindsey Buckingham also shared a handwritten letter, whilst Mick Fleetwood performed during the "In Memoriam" sequence at the 2023 Grammy Awards alongside Sheryl Crow and Bonnie Raitt.
Watch SHERYL CROW, BONNIE RAITT, AND MICK FLEETWOOD Perform "Songbird" | 2023 GRAMMYs