Andrew Ridgeley recalls night teenage George Michael was thrown out of a Soho sex club
22 October 2019, 20:42 | Updated: 23 October 2019, 08:15
The Wham! stars ran into trouble in Soho's red light district when they were teenagers at school, Andrew Ridgeley reveals in his new autobiography.
The best friends were just 15-years-old and wildly curious about sex and girls when they made the decision to visit London's notorious Soho, in the summer of 1978.
Andrew Ridgeley, who affectionately calls George Michael 'Yog', remembers suggesting the duo needed a "hardcore" introduction to sex after their failed attempts to woo the schoolgirls in their year.
The Wham! singer, who had been best friends with George since offering to show him around on his first day at Bushey Meads School in Hertfordshire, recalls in his book Wham! George and Me that their hormones were rampant in that summer.
"As well as the fumbles and one-night stands at parties, dating was fast becoming an emotional part of life for everyone in our year," Andrew says.
"Well, everyone apart from Yog and me, that is. Try as I might, I seemed unable to find a girlfriend."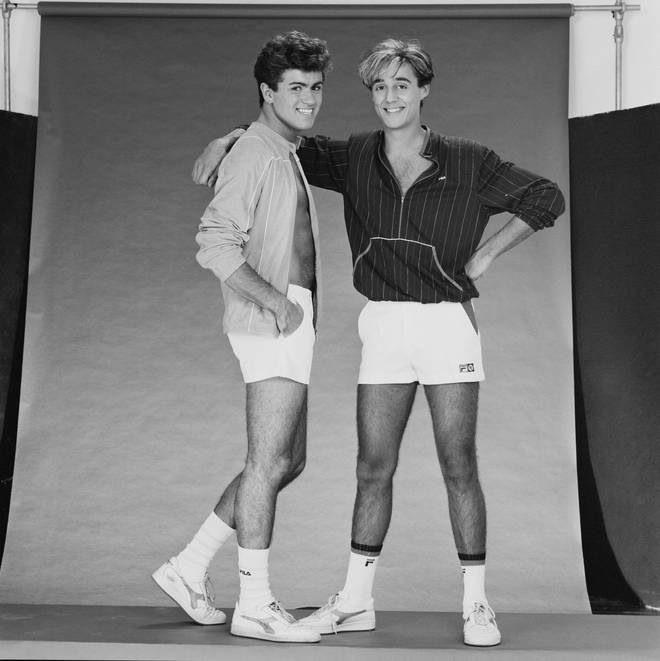 Remembering their attempts at dating and the minefield of hormones at such a tender age, Andrew says that before their trip to Soho, the future Wham! stars had found other creative ways to learn about the opposite sex.
"My teenage libido was stoked by a stash of porn mags Yog found in the fields behind his house," he says.
"For weeks we sat, hidden amongst the wheat and barley, giving them our undivided attention. The owner had collected a smorgasbord of top-shelf literature, including Club International, Mayfair and Men Only and stored it in a tin box.
"Next, we decided to try out a couple of the more mainstream adult movies. We kicked off with The Stud at the Odeon in Watford and then Emmanuelle at the Empire, a film about a Frenchwoman who travelled to Bangkok.
"It was what she did when she got there that we were interested in. And yet, while they were certainly a step up from the printed page, the X-rated movies were also a bit disappointing.
Yet despite their semi-successful forays into the world of sex Andrew was determined to shift things up a gear, writing in his book that it was his idea for him and George Michael to take a trip to London.
"'These films are all a little on the tame side,' I said to Yog. 'I think we should try something a little more hardcore,'" Andrew recalls.
"He looked confused. 'What do you mean?'
"'Well, Soho shows all sorts of dirty movies in the red-light district. Why don't we try to sneak into a cinema there?'
"Needing little in the way of persuasion, he joined me for a trip into London and to the Triple-X Cinema," Andrew says.
"It was everything you'd expect of a low-rent dive that specialised in blue movies: dingy and seedy and filled with men in raincoats fidgeting in their seats.
"I doubt it was the first time the chap in the ticket booth had encountered two nervous teens. The look on his leathery face suggested he'd seen just about everything before.
"It was clear that some of the other patrons were treating the film as an interactive experience. It was all rather unsettling and we left almost as quickly as we'd arrived.

"But 1970s Soho had a whole lot more to tempt us, with suspicious-looking bookshops, alleys that glowed in neon, doorways offering the promise of dance shows, striptease and, in one, live sex shows.
"Men and women doing it in the flesh, right in front of our eyes? The very notion was fantastic.
Determined to see the real thing up close, the 15-year-olds made the decision to go into the club, Andrew says.
"We approached the doorman, who directed us down to the underground bar. That we were both quite obviously not long out of short trousers didn't seem to bother him.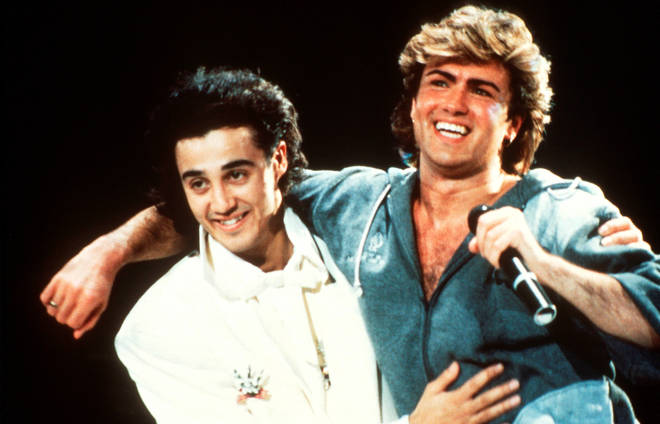 "We'd only just settled into our chairs when a hostess, in a corset and stockings, asked if we fancied a drink. Seeing as we earned our money from paper rounds and car washing, we declined the invitation."

"'Sorry, darlin', it don't work like that,' she said. 'House rules. Every customer has to buy a drink. One each, plus a glass of champagne for the hostess, which is me, all for twenty quid. Now, what are you havin'?'"
"I coughed nervously. 'Er, I think there's been a mistake. We've come to the wrong place. Sorry for the confusion. We're going to leave …'
"Instantly, there was a hand on my shoulder," Andrew recalls, "The doorman loomed over us. His frame resembled a London telephone box.
"'Lads, if you want to leave the club in the traditional manner, you'd better pay the nice lady first,' he said. On balance it seemed a small price to pay.
"Relieved of our money, and without seeing the slightest glimpse of action, Yog and I left with our dignity in tatters, but everything else still mercifully intact."
Andrew Ridgeley and George Michael went on to form Wham! and were signed in 1982 and became one of the most popular bands of their time, before disbanding in 1986 for George to pursue a solo career.
Andrew Ridgeley's autobiography Wham! George and Me, charting the story of the pair's rise to fame and incredible behind-the-scenes insights into his time as part of the world-famous band, is available to buy now.