Carrie Underwood pays tribute to George Michael with powerful 'One More Try' at Hall of Fame induction
6 November 2023, 13:16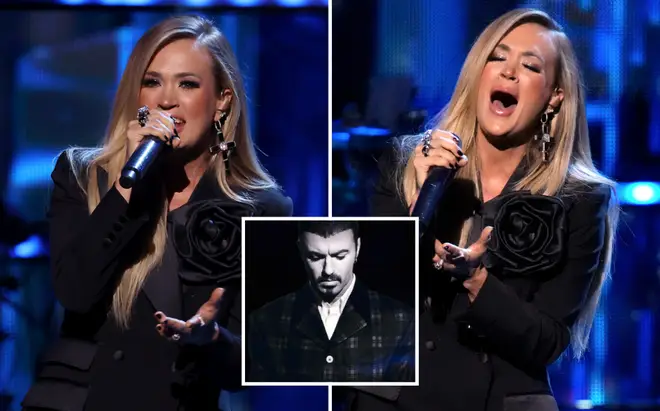 She's always professed her love for the late music icon.
Carrie Underwood once said that it was George Michael's "songs and his voice helped to teach me how to sing."
Now her love for George has come full circle, after she delivered a show-stopping performance in tribute to the late star.
For his induction into the Rock and Roll Hall of Fame, Carrie sang a powerful rendition of George's gorgeous song 'One More Try'.
The fourth single to be released from his landmark 1987 album, Faith, was a fitting choice for Underwood, who sang a pitch-perfect version of the tear-jerking ballad.
The country music superstar, evidently investing every inch of emotion she could muster, honoured George with a controlled yet cathartic cover of her music idol.
Her emotional rendition of the ballad - which became George's sixth number one on the US Billboard chart after its original release - brought the entire audience to a standstill.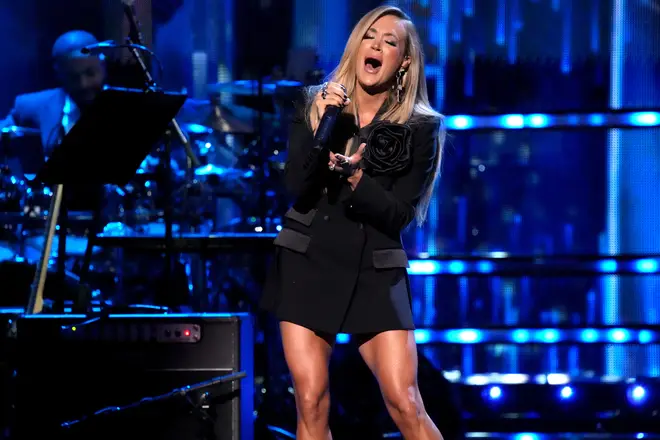 Carrie Underwood - "One More Try" (George Michael Tribute) | #RockHall2023 Induction #Shorts
'One More Try' is considered one of George's most timeless songs, a ballad he penned about his hesitancy to open up in a new relationship due to his fear of being hurt again.
It's not the first time Carrie has performed an emotional cover of a George Michael song.
The former American Idol winner returned to the show in 2008, performing George's final ever US number one hit, 1990's 'Praying For Time'.
In an interview at the time, George himself revealed the meaning behind 'Praying For Time', saying it was "my way of trying to figure out why it's so hard for people to be good to each other".
"I believe the problem is conditional as opposed to being something inherent in mankind… It's almost as if there isn't time for compassion," he regretfully said in The New York Times.
Carrie herself also took the opportunity to reflect on her love and admiration for George and his music, after the star's shocking and untimely death in 2016.
Carrie Underwood - On More Try (Tribute to George Michael) @ Rock and Roll Hall of Fame 11-3-2023
Posting a photo of George on her Instagram after his death was announced, Carrie admitted that he "has always been such an influence on me".
However, she never personally told him how she'd initially inspired her to become a singer because "I thought I'd freak him out."
"As a child, his was the first voice I could pick out of the sea of voices I heard on the radio. Before I knew anything about him, I knew his voice."
"As an adult, I cried when I saw him in concert. His songs and his voice helped to teach me how to sing," she wrote at the time.
"I will forever regret not letting him know. Thank you, George, for giving the world your gifts."
Now, she was finally given the opportunity to pay tribute to the late, great star, in one of the evening's most powerful moments.