Wham!'s Andrew Ridgeley emotionally inducts George Michael into the Rock and Roll Hall of Fame
6 November 2023, 15:22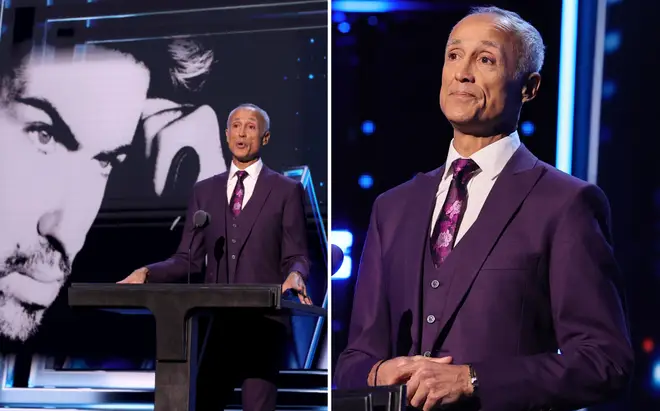 Who else could it be?
When George Michael was revealed as one of the latest icons to be inducted into the Rock and Roll Hall of Fame, questions were raised as to who would induct the late star.
As one of the posthumous entries in 2023, George's legacy in pop music has been long established, as has his influence as an artist.
There are plenty of pop artists nowadays who have cited George's music as a key inspiration for them, including the likes of Adele, Sam Smith, Carrie Underwood, Charlie Puth, Adam Lambert, Seal, Mariah Carey, and even the Spice Girls.
On this occasion, the Rock and Roll Hall of Fame took it back to George Michael's beginnings to celebrate his entire career.
That was because his former Wham! bandmate and oldest friend Andrew Ridgeley took to the podium recite his induction speech.
Seven years after George's death at the age of 53, his childhood buddy and musical collaborator Andrew made an appearance to celebrate George as "one of the greatest singers of our time".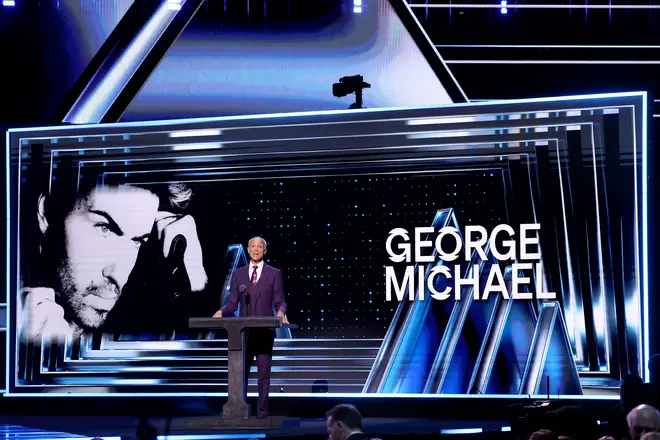 "It is especially meaningful and a source of great pride to have the honour of inducting the dearest friend I ever had into the Rock and Roll Hall of Fame," Andrew began.
"George Michael would have been delighted and flattered at his inclusion into these hallowed grounds."
"He placed great importance on the recognition of his work and his talent by his peers and his public. It affirmed his belief in that which made him the artist and the person he was," he continued.
"George and I grew up together in an exceptional friendship. It was everlast. Our youth was lived in each other's pockets as good as brothers."
"And along the way from school boys to adults, we achieved as Wham! our burning boyhood ambition."
"Wham! was the realisation of everything I had ever aspired to and the realisation for George that stretching before him along a gilded and infinite path lay his destiny."
Andrew Ridgeley Inducts George Michael (2023)
Andrew then went on to list some of the singer and songwriter's lasting achievements, such as selling 155 million records worldwide and collaborating with the legendary likes of Aretha Franklin, Elton John, and Whitney Houston.
"George was one of the greatest singers of our time," he then stated, which was met with huge cheers by the audience.
"His voice was sublime. It expressed both strength and vulnerability, qualities that resonate throughout his outstanding songwriting."
"It was the expression of his soul that made harmony with raw, unfettered emotion. It had the power to send one soaring with its joy and to make one weak with its pain."
George Michael Rock and Roll Hall of fame 2023 full video.
Ridgeley then introduced a pre-recorded tribute to George, which emphasised his lasting impact on music and the LGBTQ+ community that he was a part of.
The tribute also featured fellow musicians and stars honouring George, such as Mary J. Blige and Sam Smith.
"His voice to me was always very soulful and sultry and urgent," said Mary, who collaborated with Michael on 1999's 'As', the empowered cover of the Stevie Wonder classic.
"He had all these things in his voice that made us want to listen to him. At the same time, all of his emotional truth made us love him."
Smith also reflected on the impact George's music and presence had on his own career, revealing: "I would not be here today as an artist if it wasn't for George Michael. He pushed out the gates for all of us to walk through and be ourselves."
When the video came to a conclusion, George himself was heard saying: "Most of us want to leave something, want to have something that will be remembered."
"I want to leave songs. I believe I can leave songs that will mean something to other generations."
After his induction into the Rock and Roll Hall of Fame, alongside a wealth of other music greats, George's indelible legacy will no doubt be discovered by generations to come.
Andrew Ridgeley attends the Rock & Roll Hall of Fame Red Carpet