What is the Rock and Roll Hall of Fame? Music's long-running award ceremony explained
6 October 2023, 12:38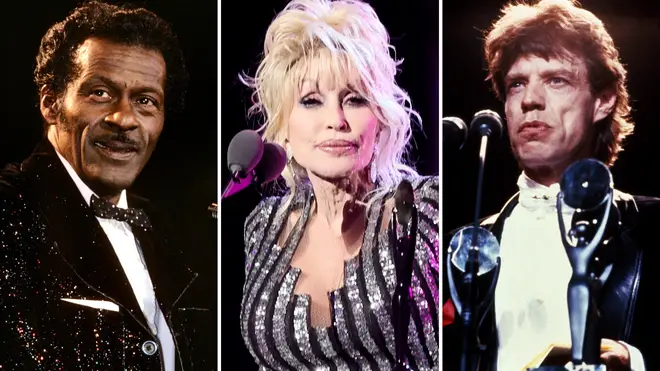 It's much more than merely a museum.
The Rock and Roll Hall of Fame (often referred to as simply 'Rock Hall') has become a cultural institution in the years since its formation.
Each year, a body of voters including journalists, academics, producers, and a wide array of people from within the music industry cast their votes from a list of nominees, inducting five to seven performers at a time.
The idea behind it, as the Rock and Roll Hall of Fame notes, is to consider the importance of musicians throughout the ages and honour their part in rock 'n' roll history.
"Factors such as an artist's musical influence on other artists, length and depth of career and the body of work, innovation, and superiority in style and technique are taken into consideration," their official website states.
This has seen the likes of Elvis Presley, The Beatles, Bob Dylan, Marvin Gaye, Stevie Wonder, Elton John, Dolly Parton, Bob Marley, David Bowie, the Bee Gees, Joni Mitchell, Fleetwood Mac, Blondie, Michael Jackson, Queen, Prince, Eric Clapton, and many more artists added to the illustrious list of hall of famers.
Though, these days it's not just rock 'n' roll music musicians that are honoured, with a wide breadth of artists now receiving nominations from the realms of pop, rock, hip-hop, country, folk, blues, electronic music, punk, and soul singers all getting a fair crack at entry.
So when did the Rock and Roll Hall of Fame start, and why? Whose idea was it? Who are the latest inductees and where can you visit the museum? Here's all you need to know about the Rock and Roll Hall of Fame:
Who came up with the idea for the Rock and Roll Hall of Fame?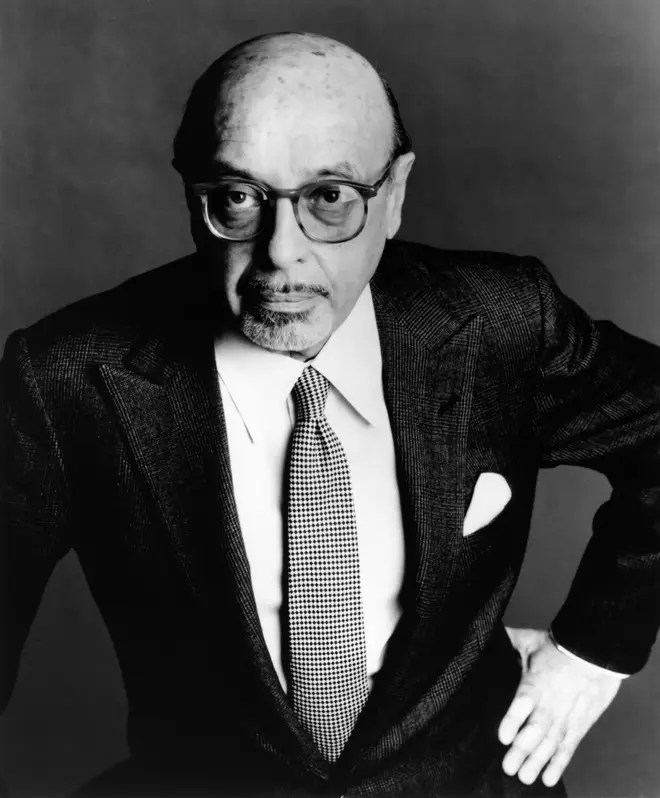 Ahmet Ertegun, the co-founder and president of legendary record label Atlantic Records, was the man behind the Rock and Roll Hall of Fame.
After breaking artists such as Led Zeppelin, Otis Redding, and Aretha Franklin throughout his immensely successful career, Ertegun set up the RRHOF Foundation in 1983.
Though the Rock and Roll Hall of Fame didn't officially have a home until 1995, he chose Cleveland as the city the museum would be built as the first-ever rock 'n' roll concert was supposedly held there in 1952.
Radio station WMMS in Cleveland also played a major role in breaking artists during the 1970s and 1980s who would define the era, such as David Bowie, Bruce Springsteen, and Roxy Music.
When did the first Rock and Roll Hall of Fame ceremony take place?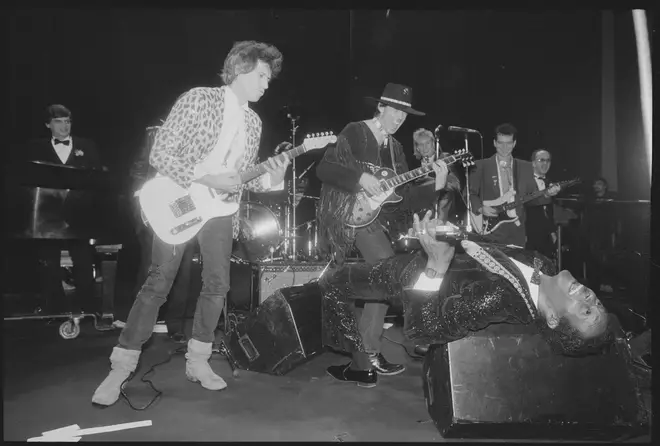 The first-ever induction ceremony took place in 1986, where the origins were rock 'n' roll music - artists spanning country, folk, jazz, and blues - were predominantly honoured.
Elvis Presley, James Brown, Little Richard, Fats Domino, Ray Charles, Chuck Berry, Sam Cooke, the Everly Brothers, Buddy Holly, and Jerry Lee Lewis all became members of the all-new prestigious Rock and Roll Hall of Fame.
Traditionally, all living inductees attend the ceremony in person, either performing if possible or at least being there to accept their induction.
The inductee is usually introduced by an artist or group that has been strongly influenced by the latest member of the Rock and Rock Hall of Fame.
Due to his contribution to popular music, the Rock Hall's founder Ahmet Ertegun was inducted himself in 1987, with the Lifetime Achievement Award (for industry professionals behind the scenes) later renamed in his honour in 2008 after his death two years prior.
What makes an artist eligible for the Rock and Roll Hall of Fame?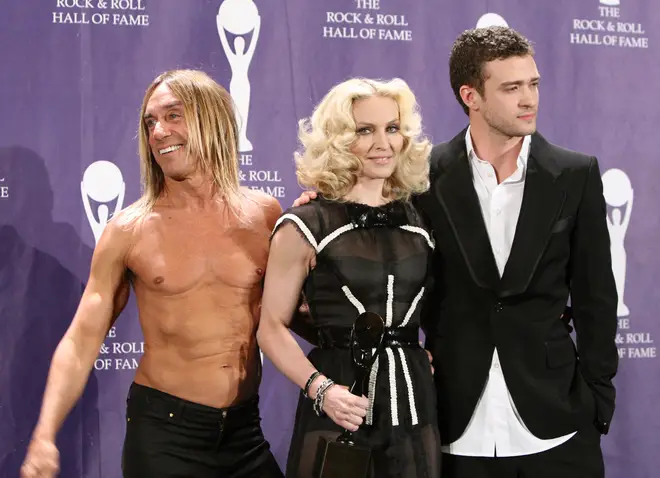 Artists become eligible for induction to the Rock and Roll Hall of Fame 25 years after the release of their debut record.
Criteria for induction include their influence, significance and overall contribution to the development of rock 'n' roll music, though it applies to other significant music genres too.
Nominations for entry have often struggled to be inclusive over the years however, with women only making up a small portion of the inductees.
After growing criticism about the Rock Hall's relevance, president Greg Harris realised it as an opportunity for growth, telling Variety magazine in 2020:
"If you look at the nominating committee, it has evolved over the years, and they are expressing a broad range of influences and backgrounds."
"It's a lot healthier than casual fans would think. It's a very robust and thoughtful group that represents many viewpoints, with people being added all the time, bringing in new perspectives from all eras, genres, races and lifestyle."
A total of 331 artists have been inducted since 1986, though there are plenty of influential artists who haven't been given a look in, despite the public clamouring for them to get a chance.
Where is the Rock and Roll Hall of Fame?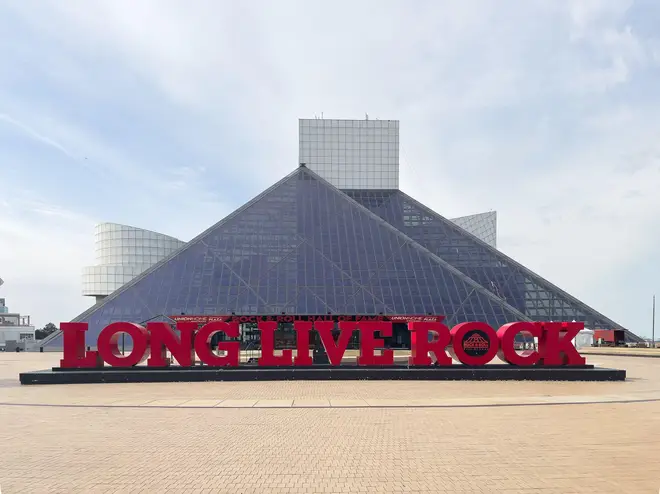 Despite the glitz and glamour of the Rock and Roll Hall of Fame's induction ceremony, it is in in fact a museum, not just a state of mind.
The actual Rock and Roll Hall of Fame building sits on the Lake Erie shore next to the Great Lakes Science Center, overlooking Cleveland's North Coast Harbor.
The museum is comprised of the main exhibition hall on the lower level which hosts smaller exhibitions, two floors above it which host numerous major exhibitions, and the Library and Archives section which is the world's most comprehensive repository of materials related to the history of rock and roll.
When talking about the museum's conception, Chinese-American architect I. M. Pei said: "In designing this building it was my intention to echo the energy of rock and roll."
"I have consciously used an architectural vocabulary that is bold and new, and I hope the building will become a dramatic landmark for the city of Cleveland and for fans of rock and roll around the world."
Has anyone refused their entry to the Rock and Roll Hall of Fame?
Beatles accept award Rock and Roll Hall of Fame inductions 1988
Plenty of artists have snubbed their entry into the Rock and Roll Hall of Fame, most recently of which was Dolly Parton who said initially: "I don't feel I have earned the right" as a country star rather than a rocker.
She U-turned eventually and accepted her nomination, compensating for her entry by making a rock album, Rockstar, in 2023.
But she wasn't the only artist to decline her nomination - the likes of the Sex Pistols and Guns N' Roses' frontman Axl Rose flat out refused to even accept theirs with his band accepting theirs without him.
Other artists have taken the nomination but snubbed their induction, either blaming scheduling issues or in-band squabbling:
Paul McCartney failed to show in 1988 when The Beatles were inducted due to business differences, citing that he "would feel like a complete hypocrite waving and smiling with them at a fake reunion."
The Supremes' Diana Ross stayed at home with her newborn child that same year; only half of ABBA turned up in 2010 (Bjorn Ulvaeus and Agnetha Fältskog didn't make it); David Bowie was on tour in 1996; Rod Stewart was trapped in Los Angeles because of an Earthquake in 1994; and all bets were off that John Deacon was never going to Queen's induction in 2001.
Has there ever been any drama at the induction ceremony?
Beach Boys accept award Rock and Roll Hall of Fame inductions 1988
When booze, in-band feuds and inflated egos combine at an awards ceremony there's always likely to be fireworks, and the Rock and Roll Hall of Fame is no different.
Blondie's original guitarist Frank Infante was dropped when they reunited in 1997, so during their 2006 induction he pleaded to rejoin them for their performance, before Debbie Harry clapped back saying: "Can't you see my band is up there?"
Arguably the most awkward moment of them all was when Mike Love accepted The Beach Boys' induction in 1988 and went on a bizarre rant calling out "chickenshit" Mick Jagger, The Beatles, Bruce Springsteen, and Billy Joel.
Bob Dylan made a laughing stock out of Love however, accepting his own induction award by saying: "I want to thank Mike Love for not mentioning me. I play a lot of dates every year too. Peace, love and harmony is greatly important indeed, but so is forgiveness and we gotta have that too."
Who is entering the Rock and Roll Hall of Fame in 2023?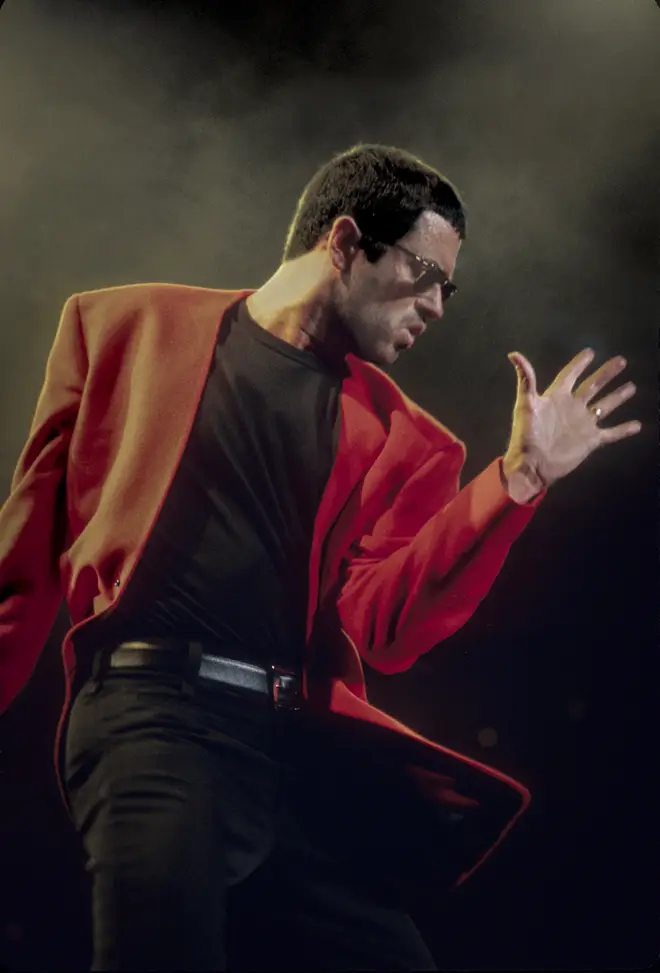 The icons entering the Rock and Rock Hall of Fame in 2023 are: Kate Bush, George Michael, Sheryl Crow, Willie Nelson, Chaka Khan, Bernie Taupin, Missy Elliott, Rage Against the Machine, and The Spinners.
Artists and inductees confirmed to perform are Crow, Elliott, Khan, and Nelson will perform, along with special guests Brandi Carlile, Dave Matthews, 1994 inductee Elton John, H.E.R., Chris Stapleton, St. Vincent, and New Edition.
Even if the artists being inducted don't perform, they usually attend the ceremony - unless there's behind-the-scenes drama of course.
It's still not been confirmed whether or not the ever-elusive Kate Bush will be there in person on the night, which is keeping the music world guessing.
What is the full list of Rock and Roll Hall of Fame inductees?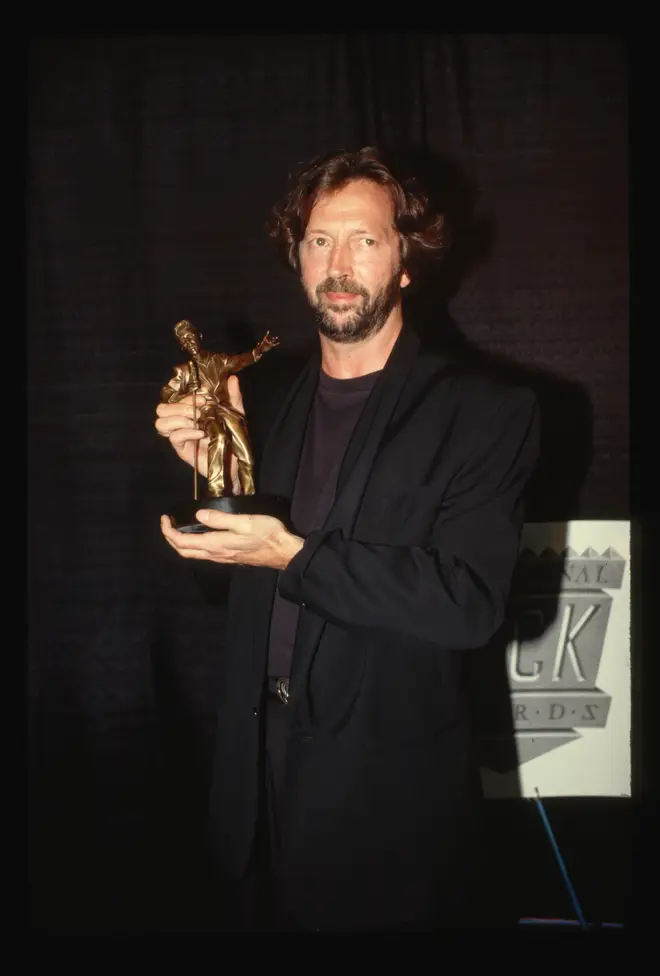 1986: Chuck Berry, James Brown, Ray Charles, Sam Cooke, Fats Domino, The Everly Brothers, Alan Freed, John Hammond, Buddy Holly, Robert Johnson, Jerry Lee Lewis, Little Richard, Elvis Presley, Sam Phillips, Jimmie Rodgers, and Jimmy Yancey
1987: Leonard Chess, The Coasters, Eddie Cochran, Bo Diddley, Ahmet Ertegun, Aretha Franklin, Marvin Gaye, Bill Haley, Jerry Leiber and Mike Stoller, Louis Jordan, B.B. King, Clyde McPhatter, Ricky Nelson, Roy Orbison, Carl Perkins, Smokey Robinson, Big Joe Turner, T-Bone Walker, Hank Williams, Jerry Wexler, Muddy Waters, and Jackie Wilson
1988: The Beach Boys, The Beatles, Lead Belly, The Drifters, Bob Dylan, Berry Gordy Jr., Woody Guthrie, Les Paul, and The Supremes
1989: Dion, The Ink Spots, Otis Redding, The Rolling Stones, Bessie Smith, The Soul Stirrers, Phil Spector, The Temptations, and Stevie Wonder
1990: Louis Armstrong, Hank Ballard, Charlie Christian, Babby Darin, The Four Seasons, The Four Tops, Gerry Goffin and Holland Dozier, The Kinks, The Platters, Ma Rainey, Simon and Garfunkel, and The Who
1991: Lavern Baker, Dave Bartholomew, Ralph Bass, The Byrds, Nesuhi Ertegun, John Lee Hooker, Ike and Tina Turner, The Impressions, Wilson Pickett, Jimmy Reed, and Howlin' Wolf
1992: Bobby "Blue" Band, Booker T. and the MG's, Johnny Cash, Leo Fender, Bill Graham, The Isley Brothers, Elmore James, The Jimi Hendrix Experience, Professor Longhair, Doc Pomus, Sam and Dave, and The Yardbirds
1993: Ruth Brown, Dick Clark, Cream, Creedence Clearwater Revival, The Doors, Frankie Lymon and the Teenagers, Milt Gabler, Etta James, Van Morrison, Sly and the Family Stone, and Dinah Washington
1994: The Animals, The Band, Willie Dixon, Duane Eddy, The Grateful Dead, Elton John, John Lennon, Bob Marley, Johnny Otis, and Rod Stewart
1995: Paul Ackerman, The Allman Brothers Band, Al Green, Janis Joplin, Led Zeppelin, Martha and the Vandellas, The Orioles, Neil Young, and Frank Zappa
1996: David Bowie, Tom Donahue, Gladys Knight and the Pips, Jefferson Airplane, Little Willie John, Pink Floyd, Pete Seeger, The Shirelles, and The Velvet Underground
1997: Bee Gees, Buffalo Springfield, Crosby Stills and Nash, Mahalia Jackson, The Jackson 5, Joni Mitchell, Bill Monroe, Syd Nathan, Parliament-Funkadelic, and The (Young) Rascals
1998: Eagles, Fleetwood Mac, The Mamas and the Papas, Jelly Roll Morton, Lloyd Price, Santana, Allen Toussaint, and Gene Vincent
1999: Bob Wills and His Texas Playboys, Charles Brown, Billy Joel, George Martin, Curtis Mayfield, Paul McCartney, Del Shannon, Dusty Springfield, Bruce Springsteen, and The Staple Singers
2000: Hal Blaine, Eric Clapton, Nat "King" Cole, King Curtis, Clive Davis, Earth Wind and Fire, Billie Holiday, James Jamerson, Lovin' Spoonful, The Moonglows, Scotty Moore, Earl Palmer, Bonnie Raitt, and James Taylor
2001: Aerosmith, Chris Blackwell, Solomon Burke, James Burton, The Flamingos, Michael Jackson, Johnnie Johnson, Queen, Paul Simon, Steely Dan, and Ritchie Valens
2002: Chet Atkins, Isaac Hayes, Brenda Lee, Gene Pitney, Ramones, Jim Stewart, Talking Heads, and Tom Petty and the Heartbreakers
2003: AC/DC, Benny Benjamin, The Clash, Floyd Cramer, Steve Douglas, Elvis Costello and the Attractions, Mo Ostin, The Police, and Righteous Brothers
2004: Jackson Browne, The Dells, George Harrison, Prince, Bob Seger, Traffic, Jann S. Wenner, and ZZ Top
2005: Frank Barsalona, Buddy Guy, The O'Jays, The Pretenders, Percy Sledge, Seymour Stein, and U2
2006: Black Sabbath, Blondie, Miles Davis, Herb Alpert and Jerry Moss, Lynyrd Skynyrd, and the Sex Pistols
2007: Grandmaster Flash and the Furious Five, R.E.M., The Ronettes, Patti Smith, and Van Halen
2008: Leonard Cohen, The Dave Clark Five, Kenny Gamble and Leon Huff, Madonna, John Mellencamp, The Ventures, and Little Walter
2009: Jeff Beck, Bill Black, D.J. Fontana, Wanda Jackson, Little Anthony and the Imperials, Metallica, Spooner Oldham, Run DMC, and Bobby Womack
2010: ABBA, Barry Mann and Cynthia Well, Otis Blackwell, Jimmy Cliff, Ellie Greenwich and Jeff Barry, David Geffen, Genesis, The Hollies, Mort Shuman, Jesse Stone, and The Stooges
2011: Alice Cooper, Neil Diamond, Jac Holzman, Dr. John, Darlene Love, Art Rupe, Leon Russell, and Tom Waits
2012: Beastie Boys, The Blue Caps, The Comets, The Crickets, Donovan, Tom Dowd, The Famous Flames, Guns N' Roses, Glyn Johns, Freddie King, Don Kirshner, Cosimo Matassa, The Midnighters, The Miracles, Laura Nyro, Red Hot Chili Peppers, and The Small Faces/Faces
2013: Lou Adler, Heart, Quincy Jones, Albert King, Randy Newman, Public Enemy, Rush, and Donna Summer
2014: The E Street Band, Brian Epstein, Peter Gabriel, Hall and Oates, Kiss, Nirvana, Andrew Loog Oldham, Linda Ronstadt, and Cat Stevens
2015: Green Day, Joan Jett and The Blackhearts, The Paul Butterfield Blues Band, Lou Reed, The "5" Royales, Ringo Starr, Stevie Ray Vaughn and Double Trouble, and Bill Withers
2016: Bert Berns, Cheap Trick, Chicago, Deep Purple, Steve Miller, and N.W.A.
2017: Joan Baez, Electric Light Orchestra, Journey, Pearl Jam, Nile Rodgers, Tupac Shakur, and Yes
2018: Bon Jovi, The Cars, Dire Straits, The Moody Blues, Nina Simone, and Sister Rosetta Tharpe
2019: The Cure, Def Leppard, Janet Jackson, Stevie Nicks, Radiohead, Roxy Music, and The Zombies
2020: Irving Azoff, Depeche Mode, The Doobie Brothers, Whitney Houston, Jon Landau, Nine Inch Nails, The Notorious B.I.G., and T. Rex
2021: Carole King, Billy Preston, Charley Patton, Clarence Avant, Foo Fighters, Gil Scott-Heron, Jay-Z, Kraftwerk, LL Cool J, Randy Rhoads, The Go-Go's, Tina Turner, and Todd Rundgren
2022: Pat Benatar, Duran Duran, Eminem, Eurythmics, Dolly Parton, Lionel Richie, Carly Simon, Harry Belafonte, Elizabeth Cotten, Jimmy Jam and Terry Lewis, Judas Priest, Allen Grubman, Jimmy Iovine, and Sylvia Robinson