The Story of... 'Everybody Hurts' by R.E.M.
14 June 2023, 14:54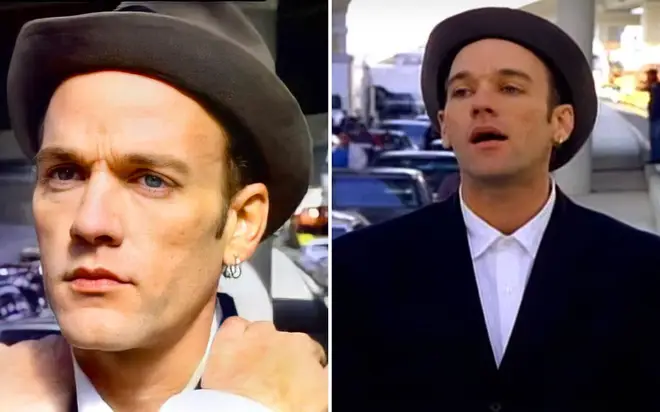 'Everybody Hurts' is a hopeful anthem for everybody.
The soulful ballad from alternative rockers R.E.M. has offered a light to anyone lost in darkness, who may need a hand to reach out and lift them up.
Despite 'Everybody Hurts' having no notable chorus, the twinkling guitar line, heartening messages of "you're not alone" and "hold on", and iconic music video made the song one of the 1990s' most beloved.
But who wrote 'Everybody Hurts'? What was the intended meaning behind the song? How did the music video come together? Has anyone covered it?
Here's all you need to know about R.E.M.'s gorgeously positive ballad:
Who wrote 'Everybody Hurts'?
R.E.M. - Everybody Hurts (Official Music Video)
'Everybody Hurts' was written by R.E.M.'s drummer Bill Berry. He wrote the song, but nearly didn't perform on the track, instead leaving it to a Univox drum machine for the initial beat before his proper drums enter at the soaring crescendo.
"Mike and I cut it live with this dumb drum machine which is just as wooden as you can get," Berry told Pulse magazine in 1992.
"We wanted to get this flow around that: human and non-human at the same time," which in many ways elevates the song's eye-watering conclusion.
Fun fact: Led Zeppelin bassist John Paul Jones arranged the sweeping string section on 'Everybody Hurts', supervising the Atlanta Symphony Orchestra during recording.
What was the meaning behind the song?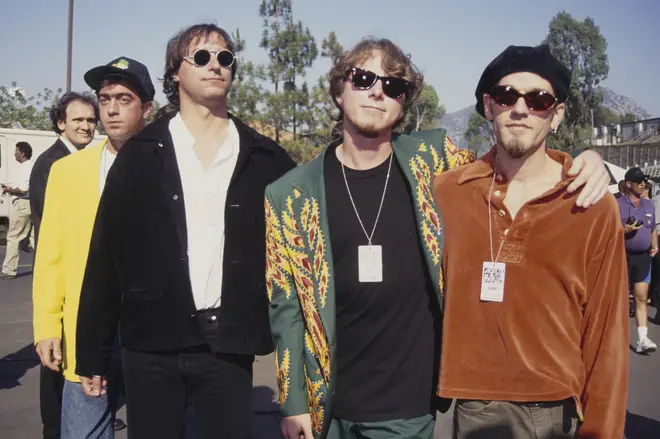 Bill Berry specifically wrote 'Everybody Hurts' as an anti-suicide song. He wanted to write a song that would reach out to people who felt they had no hope.
Recalling the song in the liner notes of the band's greatest hits album Part Lies, Part Heart, Part Truth, Part Garbage 1982-2011, singer Michael Stipe said: "This song instantly belonged to everyone except us, and that honestly means the world to me."
Guitarist Peter Buck added that "the reason the lyrics are so atypically straightforward is because it was aimed at teenagers."
In a later interview with Mojo magazine, Stipe was asked about how gratifying it was to put a song into the world that helped to save lives:
"It saved a few. People have told me. And I love hearing that. That's for me, that's my Oscar, that's my gold on a shelf right there... that something we did impacted someone's life in such a profound way. That's a beautiful thing."
Where did the inspiration for the iconic music video come from?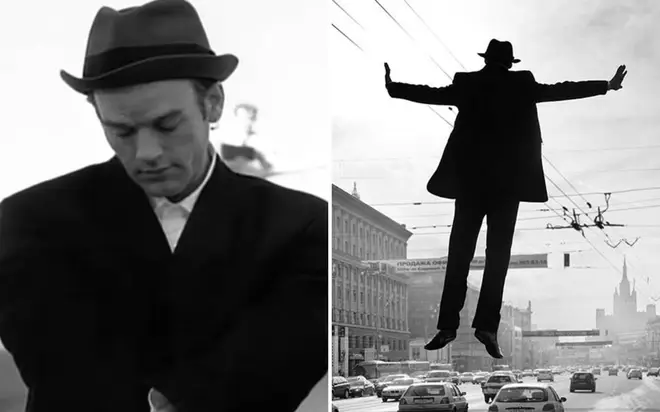 The music video for 'Everybody Hurts' is synonymous with the song, and no doubt helped implant the message in the lyrics to the listeners.
Heavily inspired by the opening dream sequence in Federico Fellini's iconic film 8½, it was shot by Jake Scott, the son of legendary Blade Runner, Gladiator, and Alien film director Ridley Scott.
The video sees the band stuck in a traffic jam on the motorway surrounded by fellow motorists communicating their thoughts - of which are strange, happy, and devastatingly sad - with subtitles.
Once Michael Stipe leaves his car, everyone else feels compelled to leave their vehicles and follow him in a tender moment of unity.
Jake Scott later said in 1995: "Michael is probably the best artist I've worked with in terms of understanding his performance, even though he's so insecure all the time."
"In 'Everybody Hurts', he felt exposed and agoraphobic and I think that worked for the video. It's rare that somebody has the confidence and awareness to look awkward and quite afraid in front of the camera."
The music video became instantly iconic, scooping up the MTV Music Video Awards for Breakthrough Video, Best Direction, Best Editing and Best Cinematography a year later.
How did 'Everybody Hurts' perform on its release?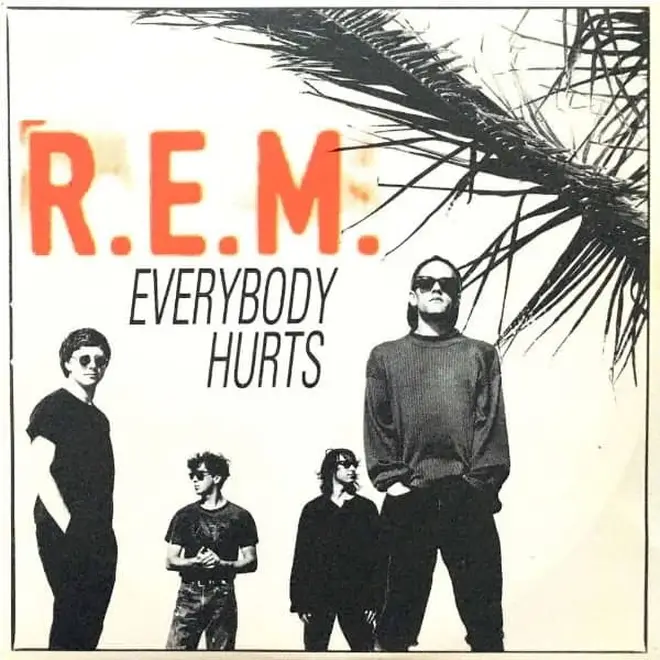 'Everybody Hurts' was the fourth single to be released from R.E.M.'s 1992 album Automatic for the People on Warner Bros. Records.
It became one of the band's biggest worldwide hits, peaking at No.29 on the US Billboard charts and reaching the top ten in the UK, Netherlands, France, Ireland, and Canada.
What is the song's legacy?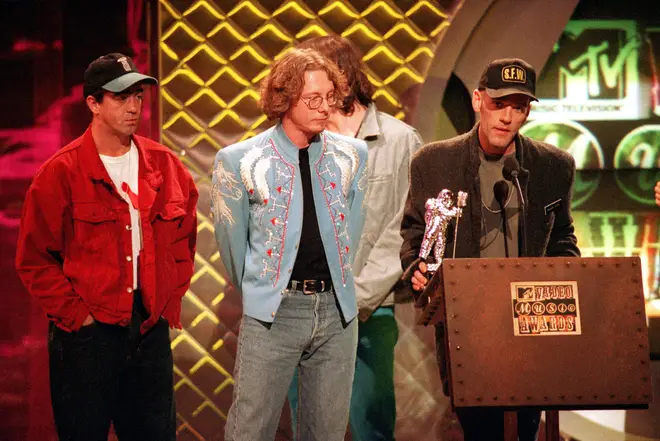 'Everybody Hurts' remains as vitally important today as it was upon its release, highlighting an increasingly worrying subject at the time and acting as a lifeline for many people struggling.
The legislature of the state of Nevada in the US - which had a tragically high rate of teenage suicide at the time - praised R.E.M. for "encouraging the prevention of teen suicides".
In the UK, the song was used in an advert for The Samaritans to encourage young people contemplating suicide to reach out for help.
It topped a PRS For Music poll of songs most likely to make a grown man cry, beating Eric Clapton's 'Tears In Heaven' and Leonard Cohen's 'Hallelujah'.
PRS chairman Ellis Rich said: "From this chart, it is clear that a well-written tear-jerker is one that people can relate to and empathise with. It is this lyrical connection that can reach deep down emotionally and move even the strongest of men."
Has anyone covered 'Everybody Hurts'?
Everybody Hurts (Helping Haiti)
Because of its poignant and purposeful message, countless artists have covered 'Everybody Hurts' including Kelly Clarkson and P!nk together, Joe Cocker, The Corrs, and Bonnie Tyler to name a few.
Arguably the most celebrated cover version however was for the Helping Haiti charity campaign in 2010, arranged by Simon Cowell to help the victims of the Haiti earthquake that year.
The likes of Robbie Williams, Mariah Carey, Rod Stewart, Gary Barlow, Jon Bon Jovi, Michael Bublé, Miley Cyrus, Leona Lewis, Kylie Minogue, and Westlife all contributed.
The cover achieved a UK number one, with R.E.M. waiving all of the royalties which went to charity.