When Elton John insulted George Michael by saying he needed to "loosen up"
12 July 2023, 13:53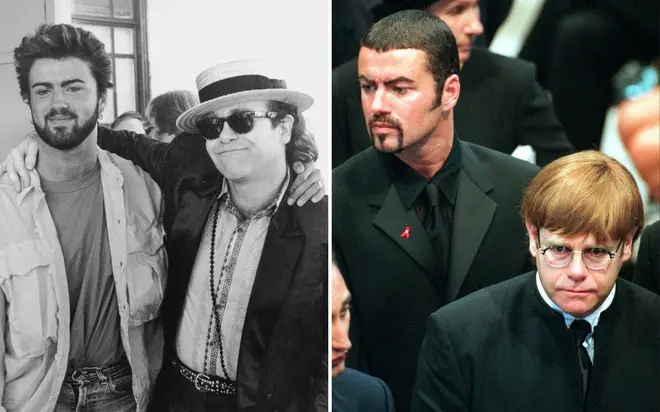 Elton John has rarely held back with his controversial opinions of others.
He meant what he said when he sang 'The Bitch Is Back', and has frequently been involved in public spats with fellow celebrities throughout his career.
David Bowie, Madonna, Rod Stewart, Simon Cowell, Leona Lewis, The Rolling Stones - nobody's safe when it comes to Sir Elton's diva strops.
But he would also turn on his friends at times, if he didn't see eye-to-eye with them in that moment.
That was precisely what happened with his dear friend and collaborator George Michael, after Elton tried to help the 'Faith' star give up drugs.
George Michael, Elton John - Don't Let The Sun Go Down On Me (Live)
On the surface, George and Elton were incredibly close, especially after the phenomenal success of their duet 'Don't Let The Sun Go Down On Me' in 1991.
But George took exception to Elton's constant efforts to get him to give up his partying lifestyle, and their relationship soured from then onwards.
After George's tragic death in 2016, Elton told Channel 4 News: "I tried to help, but you can't help people who don't want to help themselves."
As a recovering addict himself, he admitted that "I was so angry and I just told them to go away or I actually used stronger language than that" when people gave him the same advice.
But that didn't stop Elton from bashing George in 2004, when he told Heat magazine that George was "in a strange place" and needed to "get out more".
George had just released his 2004 album Patience, and despite not having much contact over the previous decade, Elton felt it necessary to offer his opinion, publicly.
"George is in a strange place. There is a deep-rooted unhappiness in his life and it shows on the album. All I would say to George is: you should get out more." the 'Rocket Man' singer scolded.
Talking about the quality of George's latest album, Elton also added: "It is a bit disappointing."
Given the two were close, it seemed a bit out of the blue for Elton to criticise both George's professional and private life, at least to George.
So the former Wham! heartthrob decided to hit back. By penning an open letter in the same magazine that Elton spoke out in.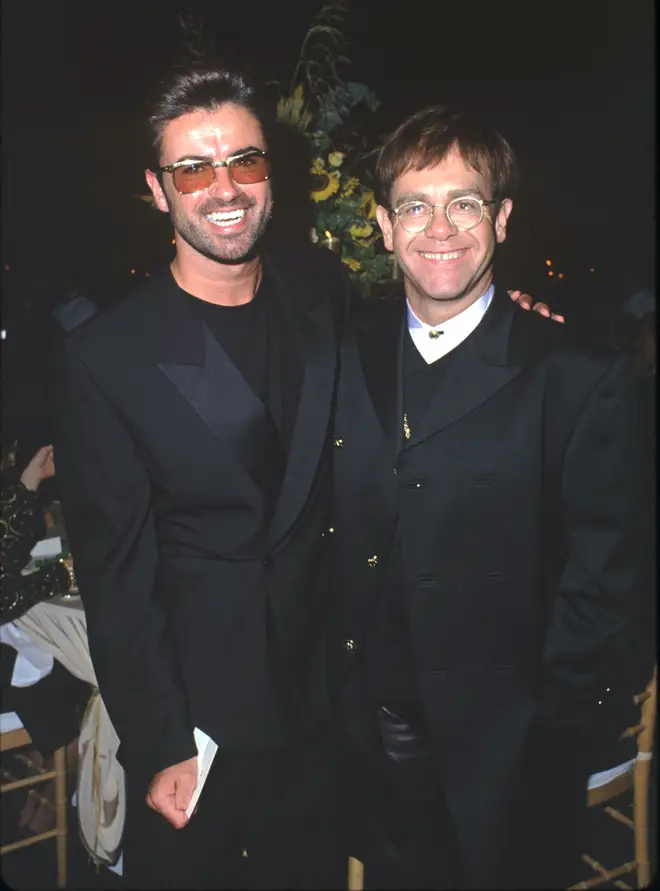 George said he wanted to "defend himself" against Elton's comments, revealing that the pair were never particularly close and anything that Elton knew about him was through the "gay grapevine".
"Contrary to the public's impression, we have spoken rarely in the last 10 years, and what would probably surprise most people is that we have never discussed my private life. Ever."
"So, we never became genuinely close, which is very sad. And to this day, most of what Elton thinks he knows about my life is pretty much limited to the gossip he hears on what you would call the 'gay grapevine'".
George went on to say: "Other than that, he knows that I don't like to tour, that I smoke too much pot, and that my albums still have a habit of going to number one."
"In other words, he knows as much as most of my fans do." He certainly didn't hold back, but it wasn't all harsh words for Elton.
"I will always be grateful to Elton for the inspiration that he gave me as a child," George admitted, saying: "I think I have earned the right to a quiet life, which I truly love, and maybe Elton just can't relate to that."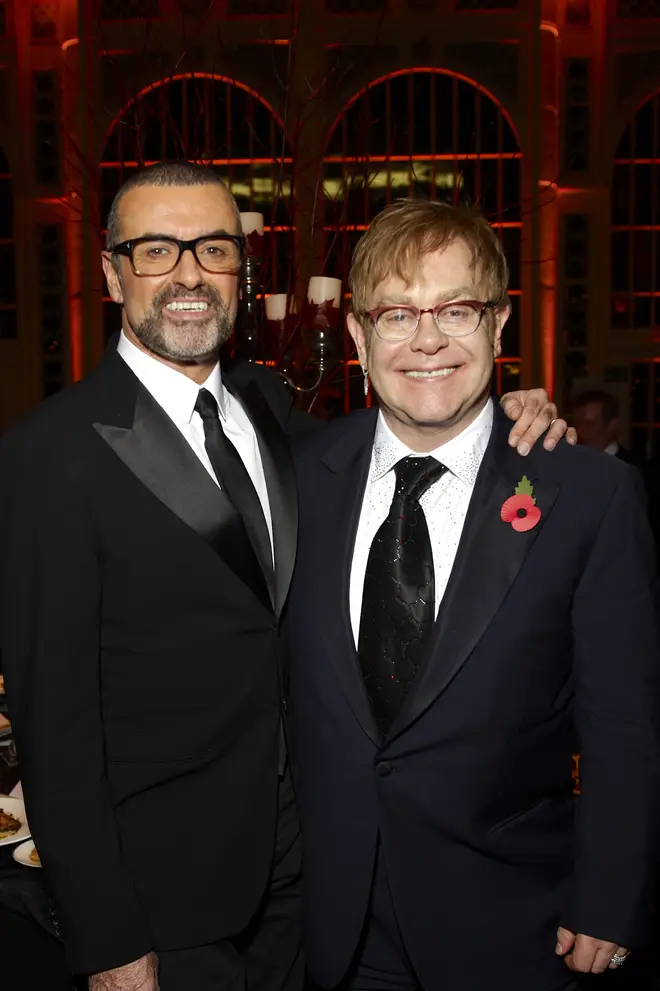 In an interview with Newsnight's Kirsty Wark the following year, George was lighthearted in his response to being told by Elton to 'lighten up'.
"Oh God, yeah! I wish I could lighten up. I spent my whole life wishing I could lighten up, you know."
Elton backtracked on his comments and was reportedly upset that George took them to heart, and that he'd damaged their friendship.
Despite their public squabble, Elton and George patched things up seemingly several years later when they posed together for a photo at the Elton John AIDS Foundation at the Royal Opera House in London in 2011.
Elton was full of praise for George after his passing, and frequently paid tribute to his unique talent, including a heartfelt rendition of 'Don't Let The Sun Go Down On Me' at his final UK performance and Glastonbury Festival headline set, which also fell on what would've been George's 60th birthday.