The one George Michael song Elton John admitted he was "jealous of"
12 September 2023, 12:35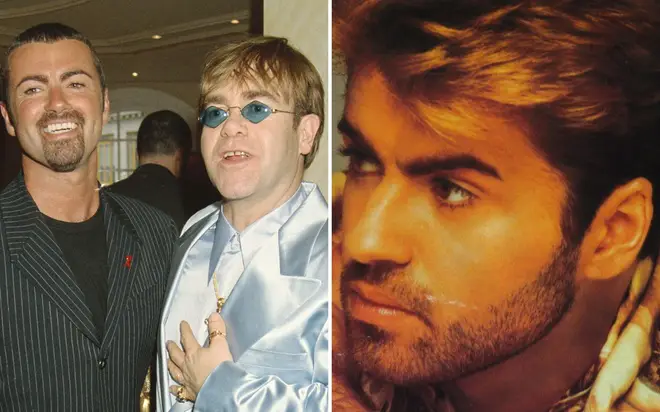 Elton John has written many great songs.
His partnership with long-time songwriting partner Bernie Taupin brought the pair inordinate amounts of success over the years.
But together, they also brought to the world some of pop music's most timeless tracks which helped to establish Elton John as a generational talent.
The likes of 'Rocket Man', 'Your Song', 'Goodbye Yellow Brick Road', 'Tiny Dancer', 'Candle In The Wind', and 'I'm Still Standing' can all be spoken about in that regard.
Even beyond Elton's initial heyday during the 1970s, the duo continued to conjure incredible pieces of music that would stand the test of time.
The Rocket Man himself once declared that "if it weren't for Bernie Taupin, there'd never be an Elton John," knowing that his creative triumphs were down to the unique chemistry he can Bernie both shared behind the scenes.
But there are times when a living legend such as Elton can be green with envy, despite the treasure chest of music he's created.
That's precisely how he felt about the music of one of his dear friends - none other than George Michael - admitting that he there was one song he was incredibly "jealous of" and wished he'd written himself.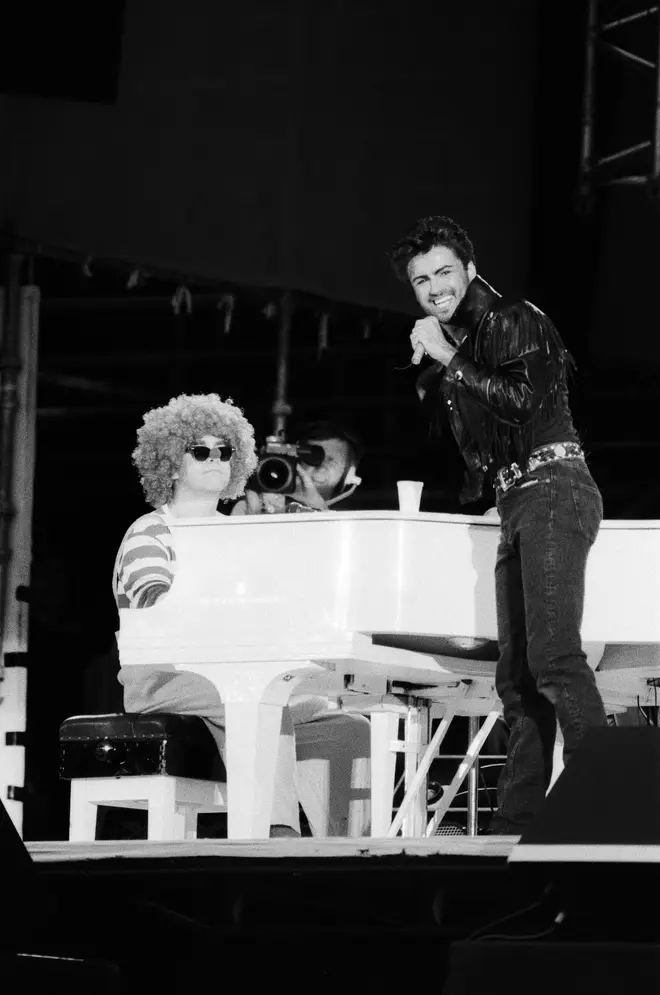 George and Elton's admiration for one another can be dated back to the early days of Wham!, when Elton realised there was a pop icon in the making.
Though their audience was primarily younger teens, the mature craftsmanship of the stellar ballad 'Careless Whisper' and the joyful doo-wop hit 'Wake Me Up Before You Go-Go' made George stand out as a songwriter.
In 1985, Elton invited George (as well as bandmate Andrew Ridgeley and Kiki Dee) to join the bespectacled singer at Wembley for his Live Aid performance for a duet of 'Don't Let The Sun Go Down On Me'.
As we know now, their duet transformed one of Elton's lesser hits into an enduring classic because of George's spectacular vocal performance.
He returned the favour the following year by joining Wham! on stage during their final ever concert at Wembley Stadium in 1985, dressed in a Ronald McDonald outfit, weirdly, to play the piano.
So Elton was sold on George's singular talent from the get-go, but only recently opened up about the George Michael-penned song that he was truly envious of: his 1987 hit 'One More Try'.
George Michael - One More Try (Remastered) (Official Video)
George developed into one of pop music's most immaculate and accomplished songwriters after Wham! broke up, which he showcased on his debut solo album, Faith.
He became the full package of singing talent, insatiable sex appeal, as well as a songwriting extraordinaire which was unusual for pop stars of his magnitude.
At almost six minutes in length, 'One More Try' was a ballad about someone struggling to enter a new relationship after having been emotionally scarred by previous lovers.
It was perhaps a veiled hint at George's own personal love life, having been protecting his true sexuality and being tentative about opening up romantically.
As someone battling a similar situation, Elton saw a different perspective to the lyrics than George's adoring fans might have, which is likely why he loved it so much.
Talking on his Beats 1 radio show, before spinning 'One More Try', Elton introduced it to his listeners by confessing: "I don't get jealous of many songs, but I'm jealous of this song. I'd love to have written this."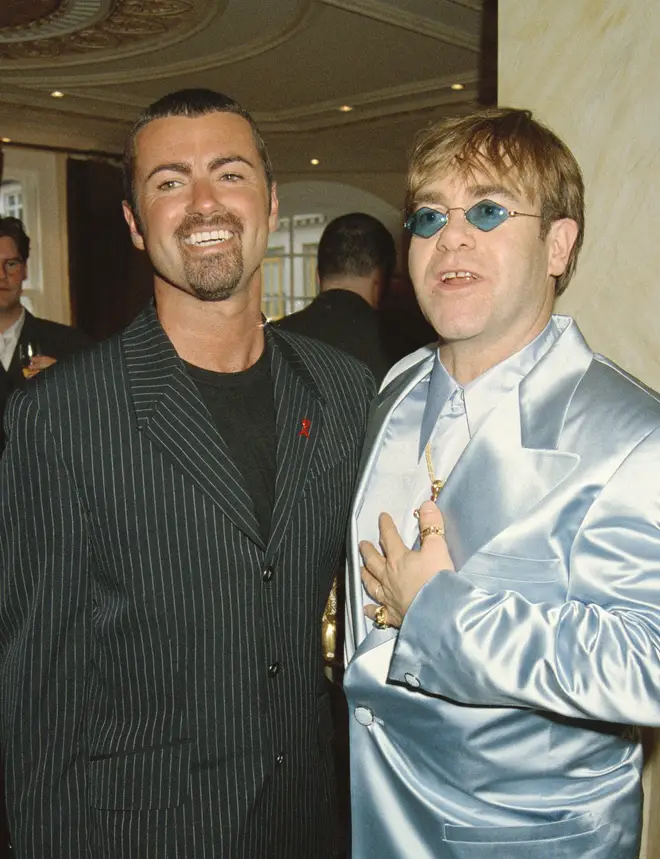 Though George and Elton got on like a house on fire in the beginning, their friendship went downhill during the decade after they officially released their duet of 'Don't Let The Sun Go Down On Me' in 1991.
The pair had a public catfight when Elton bashed George in 2004, telling Heat magazine that George was "in a strange place" and needed to "get out more".
Of course, George responded in an open letter, saying that Elton only knew about his life through the "gay grapevine", and that "he knows as much as most of my fans do".
At the same time, George also admitted that he "will always be grateful to Elton for the inspiration that he gave me as a child," going on to say: "I think I have earned the right to a quiet life, which I truly love, and maybe Elton just can't relate to that."
The pair buried the hatchet shortly after however, and remain friends until George's tragic death in 2016, with Elton paying tribute to his dear friend during his final ever live performance at Glastonbury Festival in 2023.