Remembering George Michael's heartwarming and hilarious interview with Michael Parkinson in 1998
17 August 2023, 15:39
The death of Sir Michael Parkinson has got us thinking about some of his greatest interviews.
Following the news of his passing at the age of 88, fans have recalled the many huge names he interviewed - sometimes multiple times - over the seven decades he was active as a broadcaster.
Among the many stars he spoke to on TV included Tom Hanks, Anthony Hopkins, Cher, Celine Dion, Denzel Washington, Luciano Pavarotti, Dame Edna Everage, Pierce Brosnan, Elton John, Helen Mirren, Olivia Newton-John, Sandra Bullock, Rod Stewart, Tina Turner, Tom Cruise, Billy Connolly, Muhammad Ali, Bee Gees, Paul McCartney, John Lennon, Bing Crosby and many more.
But one such interview was so good that it deserved its own episode.
In 1998, George Michael appeared on the show, which occurred soon after the singer was arrested for public lewdness in Los Angeles.
It was the singer's first appearance on the show, and the introduction was enough to bring a tear to the eye.
George starts the show by telling Parkinson that it was a "great honour" to be on the show, as he remembered how as a child his mother would allow him to stay up late to watch the programme.
He said: "Before we start, actually, I wanted to say that this is a great honour for me because I can remember being, I don't know, eight or nine years old and my mum would allow me to stay up beyond a certain time in the evening only to watch the Parkinson's show.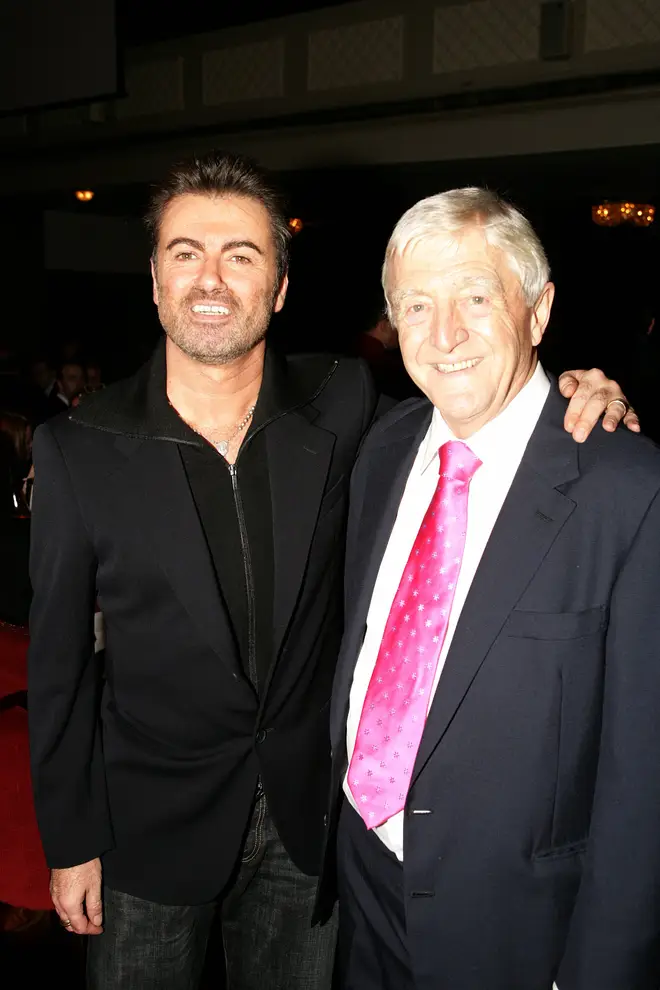 "She thought it'd be a bit of quality watching. So I'm very, very privileged to be here."
He then joked: "And she probably wouldn't have been quite as thrilled that I had to take my willie out to get on here!"
George was then incredibly honest about the incident in America which saw him arrested, in a way that would have been very brave on mainstream TV in the late 1990s.
He also opened up about the loss of his mother, and his friendship with Wham! star Andrew Ridgeley.
Talking about Andrew, he said: "Andrew's the smart one. Andrew's off surfing in Cornwall and he's taken a real bashing over the know because I'm still here. Andrew gets the constant drubbing every time his name comes up in association with me he almost uniformly gets slagged off.
"I think over the years that's had quite a negative effect on the way he views the industry, the way he views those days in Wham. But he decided just to get away from it all and went and lived down by the coast. So I don't see much of him."
George also performed his latest single 'Outside', which was inspired by his infamous incident in the States.
The interview is a perfect example of Michael Parkinson's laid back style, yet he was still able to get the best out of his guests. George opens up in a way that is refreshing to see all these years later.
Watch the full interview below:
George Michael Honest Interview - 1998