When George Michael proudly declared to Oprah Winfrey he wouldn't sell out to 'homophobic' people
12 June 2023, 15:31 | Updated: 16 June 2023, 13:23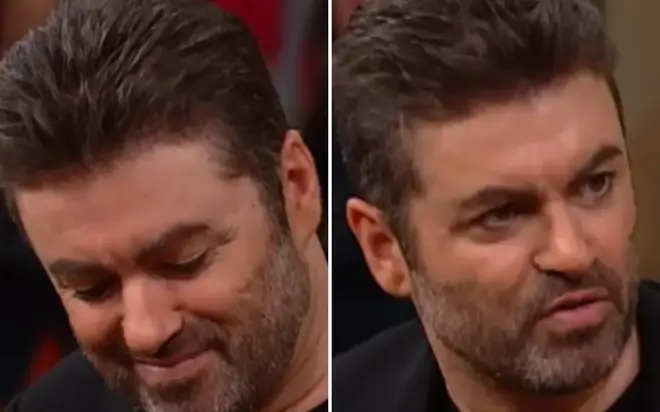 Every LGBTQ+ icon has endured certain struggles in their lives to become the person they are.
Despite being one of the world's biggest pop stars throughout the 1980s and 1990s, George Michael also shared a similar story of struggle.
Bursting into the charts alongside best pal Andrew Ridgeley in Wham!, George became the object of obsession for teenage girls around the country.
Then when he eventually left to pursue his solo ambitions, he became globally successful and even more famous.
As his reputation as a pop heartthrob grew, so did the shadow looming over George's personal life as he was hiding his true self from the world.
Despite increasing questions about his sexuality, George kept that side of his life private, even dating women such as make-up artist Kathy Jeung to stop the media storm.
George later once described Kathy as his "only bona fide" girlfriend, and even confessed to her that he was bisexual.
But after his true sexuality was revealed to the world in 1998 after the infamous incident in a Los Angeles restroom that made global headlines, George doubled down on his gay identity.
After struggling to balance his personal and professional life, George appeared on The Oprah Winfrey Show in 2004 and declared he wasn't interested in pandering to homophobic people anymore.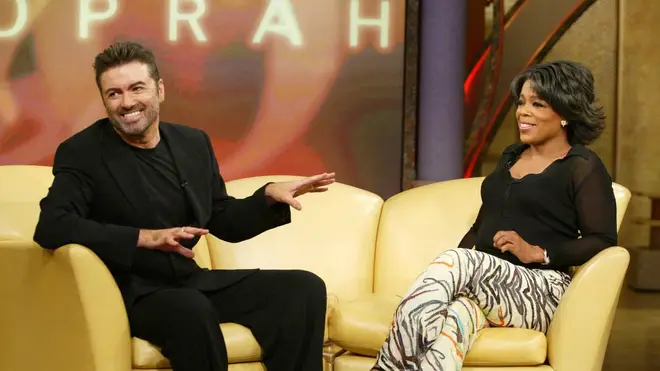 It was a watershed moment for the embattled George, and a turning point of self-acceptance in his life which also established the global pop star as a gay icon.
Having hidden his true identity from the world up until that point, he spent the rest of his life proudly defending his sexuality.
Talking to the legendary presenter Oprah, she asked him: "Were you worried about, and are you worried about, American fans with this new album, accepting you as a gay artist?"
George responded emphatically: "I'm not worried about it. I have to be totally straightforward here, I'm not really interested in selling records to people that are homophobic."
This Moment Perfectly Sums Up George Michael's Legacy | The Oprah Winfrey Show | OWN
Immediately the crowd began to applaud his proud declaration, as George turned to look at his then-boyfriend Kenny Goss who was in the audience supporting him.
"I'm a very lucky man. I'm 40 years old, I live with a man I love dearly. I have more love and success and security in my life than I could ever have dreamt of" he continued.
Then George made a statement that would secure his legacy as an icon and ambassador for people similarly coming to terms with their sexuality around the world.
"I don't need the approval of people that don't approve of me."
Given George was packaged as the new pop equivalent to Elvis during his peak success in the US, it was a huge professional risk at the time to pronounce himself a proud gay man.
He was clearly at the point in his life where he wasn't interested in pretending, and started to find happiness in himself.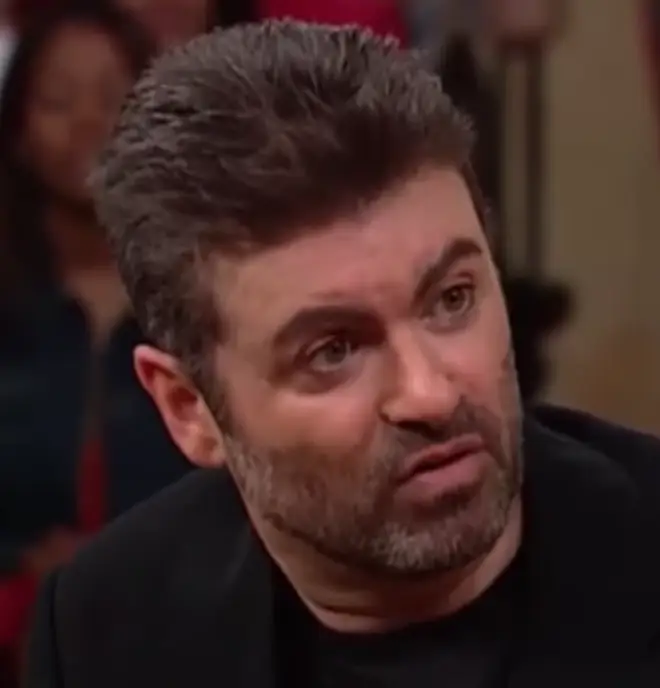 According to biographer James Gavin who wrote the 'Faith' singer's biography George Michael: A Life, the turning point in his life was when he met his first love Anselmo Feleppa who helped him love himself.
When Anselmo died of AIDS in 1993, George was left devastated and began writing confessional music - such as 'Jesus To A Child' that started unveiling his true self to the world.
"He was spilling out his pain," Gavin said. "This was a man in tremendous anguish. He'd lost the love of his life. The melancholy spoke directly to me."
"In the four years that I worked on that book, though, and via the 200-plus interviews I did, I came to like and admire him very much indeed."
"As he later explained, he was driven to be a pop star because he was so unhappy with the face he saw in the mirror" Gavin went on to explain.
"He had so much self-hatred welled up inside him, nothing but the adoration of millions of strangers would do."
"And yet, when he attained that, it wasn't enough. So, he'd spent the first half of his life creating the George Michael character and the second half trying to tear it down."
That's precisely what George intended to do in his interview with Oprah Winfrey, showing the world that he was unapologetically happy with himself and his sexuality. And his fans loved him for it.