Sting reveals the George Michael lyric he wishes he'd written: 'I love that line'
9 June 2023, 13:45 | Updated: 16 June 2023, 13:23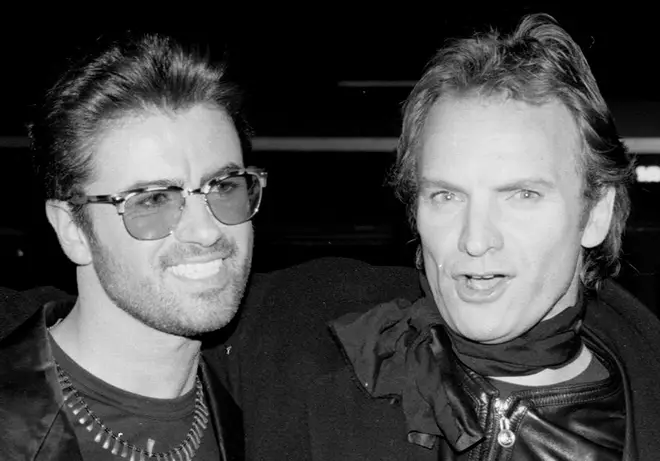 The police frontman speaks about George Michael's talent and his favourite songs written by the star.
Sting has spoken out about his admiration for the late George Michael.
The Police star, 71, revealed that while he wasn't close to the singer, he had a lot of respect for the star's rise for pop star to "serious songwriter and artist".
Speaking on the show Tracks of My Years, Sting – real name Gordon Sumner – spoke of the Wham! star's meteoric rise to fame and the lyrics he admired the most.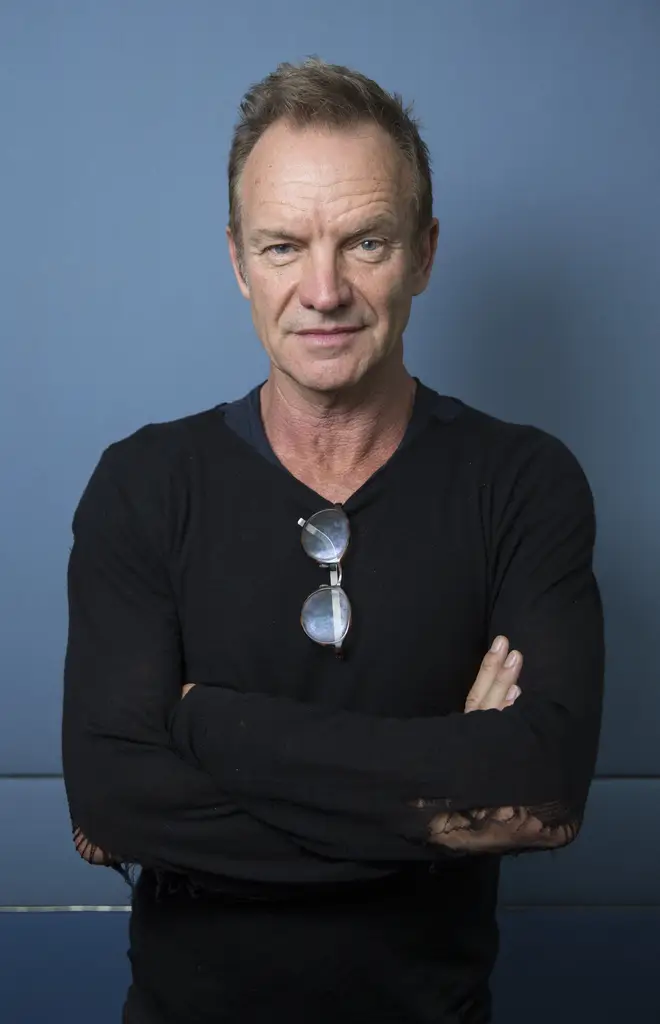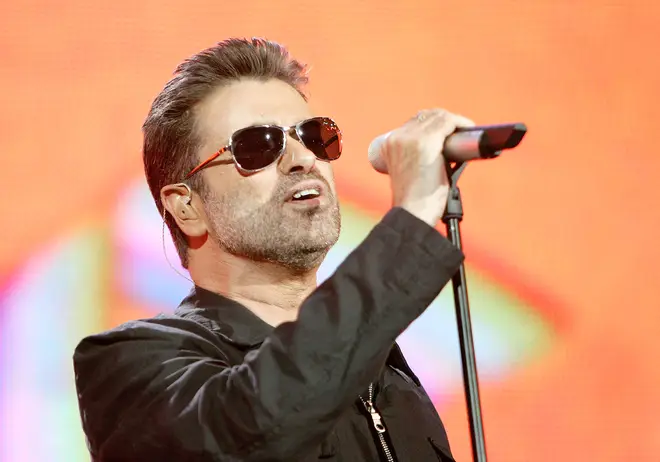 "George was a friend of mine, we were not close, but I really admired him from the pop stardom of Wham to then becoming a very, very well respected and serious songwriter and artist."
Sting also opened up about George Michael's life ending prematurely and his regret's about the songwriter's progression.
"I often wonder where George would be right now. What kind of music he would be creating? It's a big regret that George didn't progress with his music. Very sad."
As Sting pair tribute to the star, he revealed his favourite track by the songwriter was 'Careless Whisper' as it contains a line he wishes he'd written.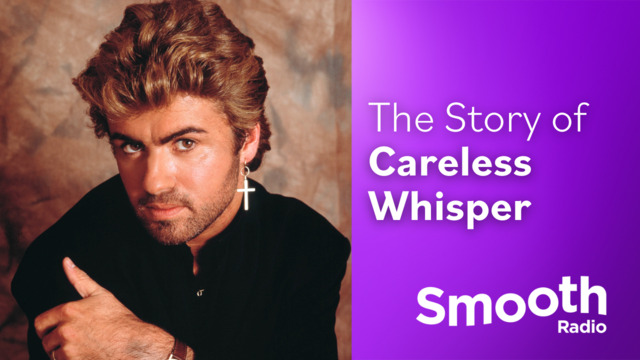 The Story of... 'Careless Whisper' by George Michael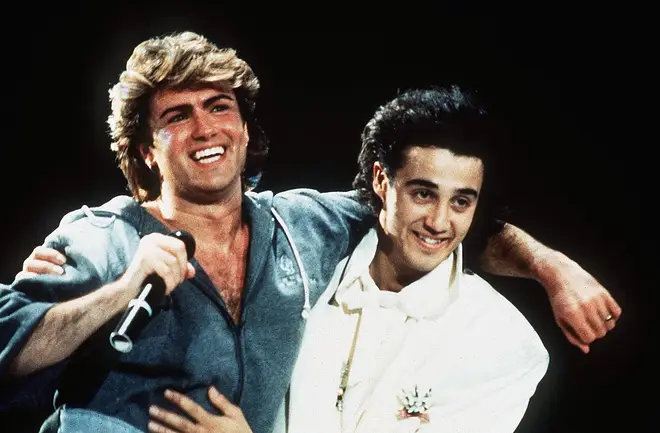 "I love that line 'guilty feet have got no rhythm', said Sting. "It's the kind of thing I wish I have written myself."
he interview comes two years after Sting opened up about George's death and how he still misses the star.
Speaking to Zane Lowe in December 2021, Sumner admitted he wishes he had "helped him more" before his death.
"He was a lovely, lovely man. I just miss him. I just miss him. I wish we could have helped him more. I think he was lonely and we should have helped him more," he said.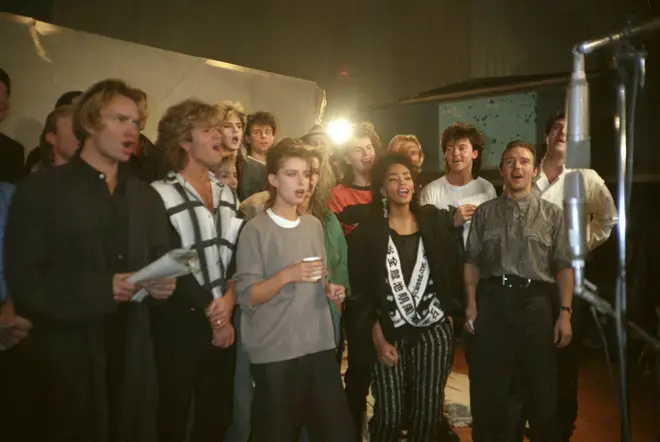 Band Aid - Do they know it's christmas 1984 | HD - Widescreen 16:9
"You wonder where that immense talent would've developed. What would he be doing now? And it's with such sadness that I think of George, because he had such potential and died far too young."
Sting and George Michael both hit the height of their fame in the mid-80s and even collaborated together on the 1984 Band Aid hit, 'Do They Know It's Christmas?'
2017 saw Sting dedicate his song 'Fragile' to the stars that had passed away in 2016; David Bowie, Prince and George Michael.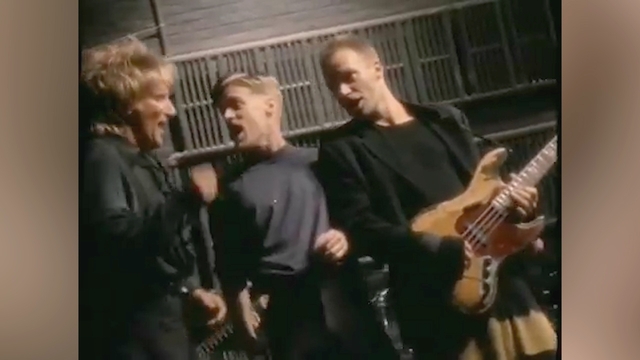 Bryan Adams, Rod Stewart, Sting - All For Love
The singer also opened up about the unusual camaraderie between music stars in the 1980s, and how being friends helped them all feel less alone.
"Events like Live Aid or the Amnesty Tour forced us to share space, to share dressing rooms, to share the stage, to share the limelight, to share airplane journeys together," he explains.
"And some of those friendships that were forged then — for example, Peter Gabriel, Bruce Springsteen…Tracy Chapman — those friendships are solid to this day because of that. We recognised our own situation in those other people. We didn't feel isolated."