Sting reveals which of his songs wife Trudie Styler loves the most
23 May 2023, 15:06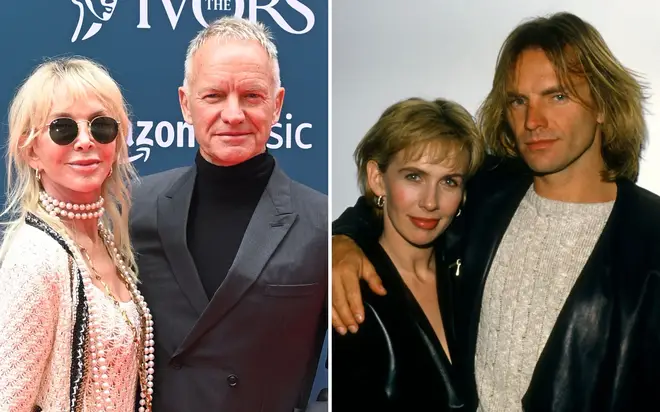 Sting has assembled an enviable treasure chest of songs over his career.
His songwriting fuelled The Police's trajectory to become the world's biggest bands with iconic songs like 'Roxanne', 'Every Little Thing She Does Is Magic', 'Message In A Bottle', and 'Every Breath You Take'.
But as we know, Sting's success wasn't halted by the demise of the new wave trio, going on to have a celebrated career as a solo musician too.
In fact, it was when he left The Police that he wrote some of his most enduring songs such as 'Fields Of Gold', 'Shape Of My Heart', 'Englishman In New York', and 'If I Ever Lose My Faith In You'.
Those songs mentioned would likely feature at the top of the list of fans' favourites if they were asked which was Sting's greatest.
But Sting himself recently revealed the song that his wife Trudie Styler admires the most out of all of the many songs he's penned.
Given his extensive back catalogue of heartbreaking hits and beautiful ballads, Trudie's go-to song written by her husband will likely come as a surprise.
The critically acclaimed bassist and genre-bounding singer told PEOPLE magazine recently that Trudie's pick of his songs is 'End Of The Game'.
Certainly a surprise pick, but 'End Of The Game' is one of Sting's deep cuts about a pair of foxes on the run together evading a predator.
"Trudie loves this song, which is about two foxes being hunted by a pack of hounds, with the end result being that they're killed," he says.
"I said, 'Well, why is this your favourite song?' And she says, 'Because it's about us'" Sting continued.
"I said, 'Well, explain that.' And she says, 'Well, if it was just me and you against the world, that would be enough.' So that's her interpretation. It's a rather beautiful one."
'End Of The Game' was originally released as a B-Side for his 1999 single 'Brand New Day' from his Grammy Award-winning album of the same name.
Although it appeared as a B-Side for the single release, it wouldn't fully appear on an album until 2007's B-Sides & Rarities.
Sting - The End of the Game (Live - Berlin 2010, HD)
Sting was recently recognised for his contributions to popular music at a ceremony in London, where he became a fellow of the prestigious music writers association the Ivors Academy.
In the lead-up to the ceremony, he was asked which of his songs he was most proud of himself, an answer which differed from his wife Trudie.
"That's like asking me which of my kids I prefer!" he says. "I think they're all my children and they're all one song, really. And when I perform, I'm singing the story of my life through these sort of touchstones."
Sting and actress/producer Trudie married in 1992 after 10 years of being in a relationship. They share kids Mickey, Jake, Eliot, and Giacomo - Sting is also dad to son Joe and daughter Fuschia with ex-wife Frances Tomelty.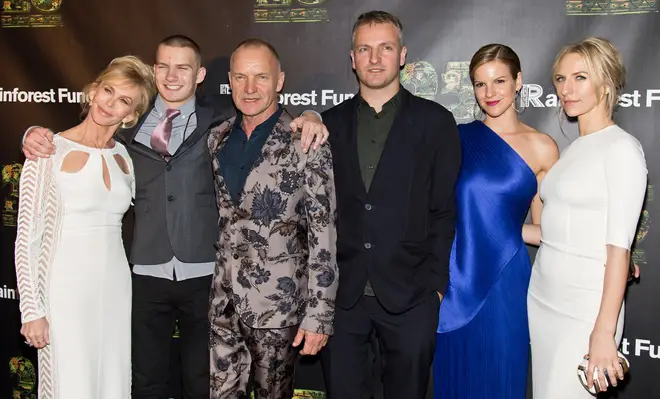 After being recognised for his illustrious career as a songwriter, Sting commented on the advent of Artificial Intelligence and how it'd impact the music industry.
"The building blocks of music belong to us, to human beings," he said in an interview. "That's going to be a battle we all have to fight in the next couple of years: Defending our human capital against AI."
"It's similar to the way I watch a movie with CGI. It doesn't impress me at all," Sting said.
"I get immediately bored when I see a computer-generated image. I imagine I will feel the same way about AI making music.
"Maybe for electronic dance music, it works. But for songs, you know, expressing emotions, I don't think I will be moved by it."