When George Michael broke hearts with his beautiful cover of a Bonnie Raitt classic
20 April 2023, 14:33
MTV Unplugged showcased a long list of the world's best music talent whilst it aired.
From 1989 to 2009, stars such as Mariah Carey, Rod Stewart, Elton John, Bob Dylan, Bryan Adams, Sinead O'Connor, Paul McCartney, Sting, and Annie Lennox all performed acoustic versions of their classic hits.
It was Eric Clapton's performance that cemented the series' popularity though, with his set becoming the best-selling live album of all time, winning him six Grammy Awards in the process.
So with an illustrious list of names lending their voice to the show, it was only right that George Michael was given his own chance to shine.
In 1996, George was asked to record a set for MTV Unplugged ahead of the release of his third studio solo album Older which came out the same year.
George was in the midst of a legal battle with Sony Music, for almost six years he chose not to release any new material, only a handful of cover versions.
After years of emotional turmoil dealing with the death of his first love Anselmo, and leaving his legal troubles behind, George was ready to write and record again.
Older was sombre in tone and saw George embody a new, more serious image which fit the style of the MTV Unplugged sessions perfectly.
Out of all the songs he chose to perform on the night however, it was one particular cover of a Bonnie Raitt classic that truly broke hearts.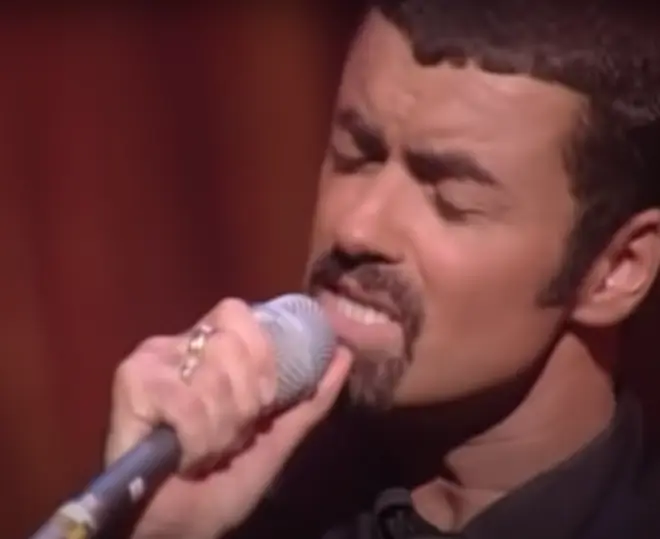 George explained that "Older was a tribute to Anselmo, really; there was a dedication to him on the album and fairly obvious male references."
He was ready to declare his love and sexuality, saying: "To my fans and the people that were really listening, I felt like I was trying to come out with them."
So the acoustic performance, recorded at Three Mills Island Studios in London on 11th October 1996, was made up of mostly newer songs.
Though there was still space for reworked versions of his classic hits like 'Father Figure', 'Freedom 90', and even a Wham! cover of 'Everything She Wants' which he opened the show with.
Inside the warmly lit studio, sat on a stool in front of roughly 300 lucky fans, George bared all during his intimate performance.
George Michael - I Can't Make You Love Me (Live)
His cover of Bonnie Raitt's beautiful ballad 'I Can't Make You Love Me' came as a huge (and pleasant) surprise however.
Written by songwriters Mike Reid and Allen Shamblin, Bonnie recorded and released the song for her 1991 album, Luck of the Draw.
'I Can't Make You Love Me' details someone who knows their lover has moved on, so wants to spend one more night with them breaking off the relationship.
Rather than lying to themselves and continuing with their partner, the song is about confronting the reality and seeking closure before going their separate ways.
She was drawn to the song because: "It was absolutely one of the most honest and original heartache songs I had ever heard. It was a point of view that I had been on both sides of" she explained in a later interview.
So the song is about losing love, and that sentiment is precisely what George must've been feeling when he lost Anselmo, albeit in different circumstances.
That's where the power and emotion comes from during George's MTV Unplugged performance, and you can feel every ounce of his pain.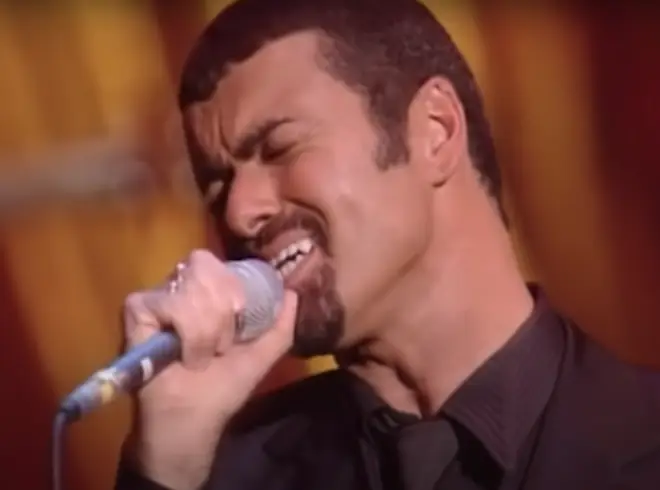 Supported by his acoustic backing band and an orchestra on the night, it's a glorious rendition that would undoubtedly bring Bonnie herself to tears.
George's version proved to be so admired that he eventually released 'I Can't Make You Love Me' as a double A-side with the single 'Older' in January 1997, even though it didn't appear on the album.
Despite the applause from the crowd being edited out, the recording from the MTV Unplugged session was used as the single because it was so perfect.
Upon its release, George's version 'I Can't Make You Love Me' reached No.3 in the charts, and it's because of this incredibly heartfelt and emotional performance.
This performance was also the final time George's mum Lesley would see him perform live before she sadly passed away.
Her death would begin another cycle of pain and grief for George, having dealt with the loss of his lover Anselmo and having made a musical comeback, which saw him refrain from performing live again for several years.
In hindsight, it makes his gorgeous cover of Bonnie Raitt's beautiful ballad that much more poignant.