Remembering that time Lionel Richie and Daniel Bedingfield recorded a staggering duet together
20 June 2019, 14:17 | Updated: 23 December 2020, 18:32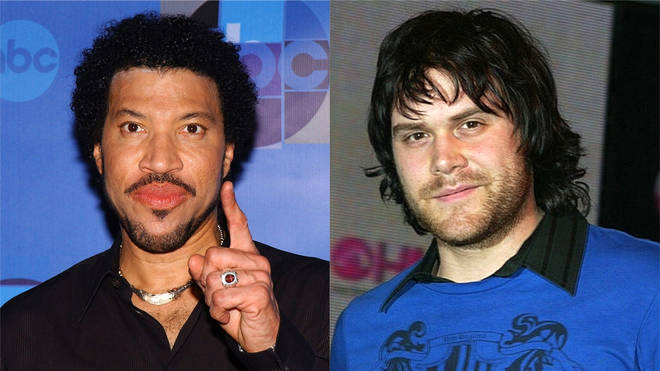 Yes, this actually happened. And it was ace.
It's Lionel Richie's 70th birthday today (June 20), and while we can easily celebrate his greatest ever songs and discover his fascinating life story, we should also take a second to remember one of his most underrated moments.
Do you remember when Lionel Richie and Daniel Bedingfield duetted?
No?
Well, you're in for a treat.
It's 2004. Daniel Bedingfield has recorded one of the best-selling debut albums in many years, and has just won the Best Male prize at the Brit Awards. He and his sister Natasha have taken over the pop world, and he's about to release his second album.
Meanwhile, Lionel Richie is courting a comeback. It's been four years since his last album, and hasn't had a hit in the US for a while.
However, he's become something of a cult hero in the UK, appearing on various chat shows and even popping up in the first series of Fame Academy, duetting with eventual star Lemar.
And thus, for his next album Just for You, he needed to team up with a hot young star from the UK to try and improve his sales. He took a punt, and went for Daniel.
The song was 'Do Ya?'. It's essentially an early 2000s version of 'The Girl is Mine' by Paul McCartney and Michael Jackson. Lionel and Daniel fight over a girl, taunting each other over who she wants more. Listen to it below:
"Do ya know she's tryin' to fool ya, I know what she's doin' to ya, She loves me more than you," they sing to each other.
We're not sure this girl in question has a type.
As cheesy and random as it might sound, we can't help but love this slice of early 2000s pop-funk. Sadly, the pair never performed song live or recorded a video, but we feel good just knowing that it happened at all.