Michael Bublé urges fans to take 'serious measures' to slow down coronavirus in heartfelt message
18 March 2020, 14:52
Michael Bublé has spoken to his fans about the coronavirus pandemic. Speaking from his home in Vancouver, Canada, the 44-year-old appeared to be standing in one of his son's Marvel wallpaper bedrooms.
Michael told his followers that he has consulted with health care professionals who he trusts and decided that "it's time to take serious measures so we can protect our families, our neighbours and ourselves".
He said: "If we really hear the messages of our health care professionals and we really listen and abide by them, I truly think that we can slow this down and we can have a real shot at saving millions of lives.
"Please, as much as possible, stay in the house. You know, if you have to drink some 'Quarantinis', do what you have to do.
"Go to the backyard and play with the kids. If you're going to hike, please, do it in place where there's not a lot of people. Try as little as you can to go out."
He added: "Let's help each other. Let's be great human beings and let's help to make sure that we are protecting the people that are vulnerable out there.
"It could be any of us. That's the truth. Let's protect our kids. Let's protect everyone.
"This is not about stopping it, it's about making sure that our healthcare system our hospitals can handle all the people that will inevitably have to have care."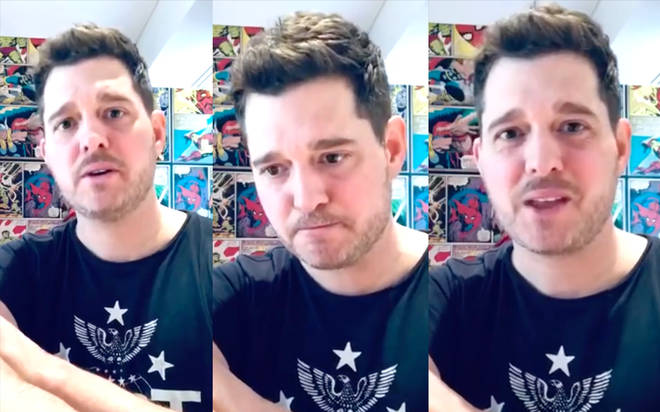 It comes after Michael cancelled some of his upcoming concerts.
Michael has postponed his remaining arena shows in March and April to later unknown dates.
He said: "I was looking forward to getting back on the road but the safety of my fans and my touring family of course take priority under the current circumstances.
"We will be coming back soon with new dates and everyone will be safe to enjoy a great night out. Stay well everyone."
Michael's tour dates beginning May 2 are due to continue as scheduled.