Michael Bublé and Luisana Lopilato's son Noah joins live stream in cute cameo
27 April 2020, 14:56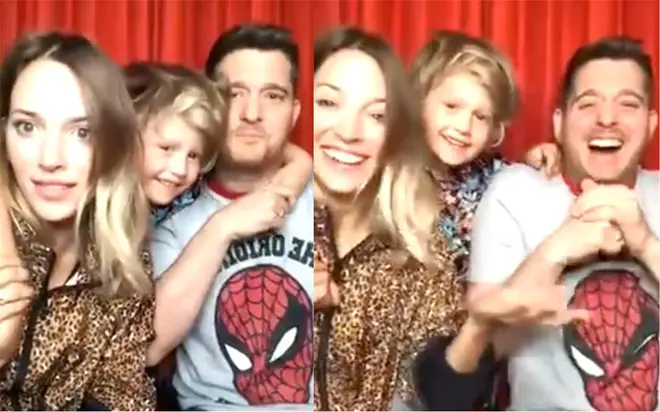 Michael Bublé and Luisana Lopilato's son Noah Bublé joined the couple during their daily social media broadcast to make a cheeky cameo.
The six-year-old is currently in self-isolation with his parents and younger siblings Elias and Vida.
During Friday's broadcast, singer Michael could be seen talking to his son Noah in the background, who was getting up to mischief by climbing on furniture.
Michael warned him to be careful not to fall before Noah joined the pair on camera.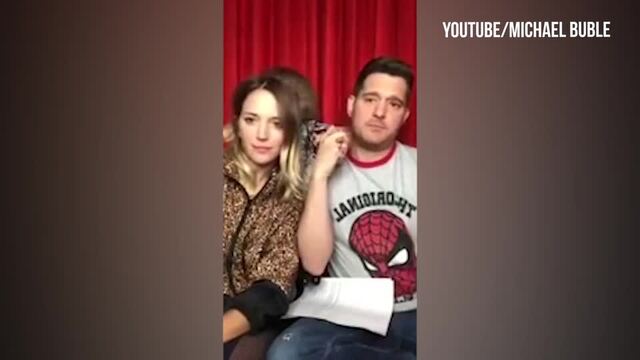 Michael Buble's son takes the limelight in Instagram debut
Michael told viewers: "Today is Friday. On Friday night, Saturday and Sunday the kids sleep in our bed."
Noah said "hi" to this watching, ad Michael added: "You can come and say hi, you're always welcome dude."
Michael then asked his son: "Noah, what's your favourite thing about Friday, dude?" to which Noah jokingly replied: "I get candy."
Michael Bublé reflects on his amazing career with Smooth Radio
Laughing, Michael said: "No, you don't candy," before Noah admitted: "Because I get to sleep in your bed."
The 44-year-old then went on to reveal what Noah aspires to be when he is older.
Michael explained: "You know what he wants to be when he grows up? Not an actor, not a singer. He doesn't want to do any of that. He wants to swim with sharks, be a scuba diver."
At Home With Michael and Luisana - April 24, 2020
Michael Bublé gushes over his wife and kids, teases James Bond theme | Smooth Radio
Referencing overcoming Noah's previous cancer diagnosis, he added: "So this is our superhero. We have two other superheroes, but this boy… you know what? He is the biggest inspiration for us.
"And it was a big inspiration for us to do this with you and be welcomed into your homes all over the world."
It comes after Michael announced he is working on new material for a brand new album while in lockdown.