Brian May reveals the "mistake" Freddie Mercury made on his solo album after confiding in him
24 July 2023, 11:09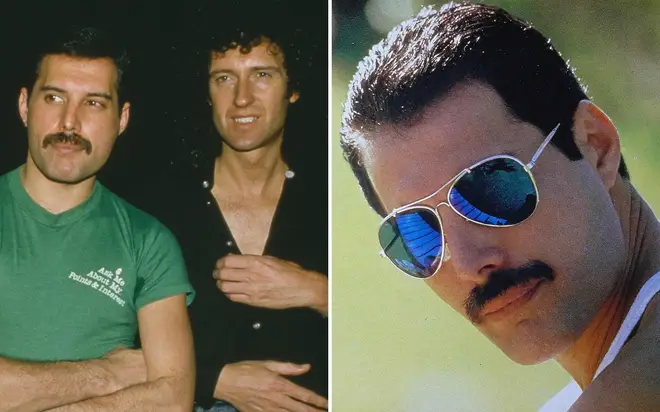 It was clear how much Freddie Mercury meant to his Queen band mates.
After the legendary frontman passed away, his irreplaceable talent and presence left a void not only in the band but in the hearts of Brian May, Roger Taylor, and John Deacon.
They were evidently incredibly close, with Brian even referring to their relationship as being like "brothers" in recent years.
But it wasn't always harmonious between the four Queen members, which is to be expected with the excesses and inflated egos that come with being a globally successful rock 'n' roll band.
One particular period of tension within the band was after the release of 1982's Hot Space, which saw them experiment with electronica and dance music, but was a commercial and critical flop.
When promoting their next album a couple of years later, Freddie Mercury even admitted that there was "nothing else left" between him and his bandmates other than Queen and the music.
After Hot Space flopped, each member went their separate ways and worked on their own projects.
Freddie went on to make Mr. Bad Guy and Brian produced his Star Fleet Sessions album which featured guests like guitar legend Eddie Van Halen.
Celebrating the 40th anniversary of Star Fleet Sessions with a remastered album launch at Abbey Road Studios, Brian revealed that Freddie confided in him much later about a huge "mistake" he made when going solo.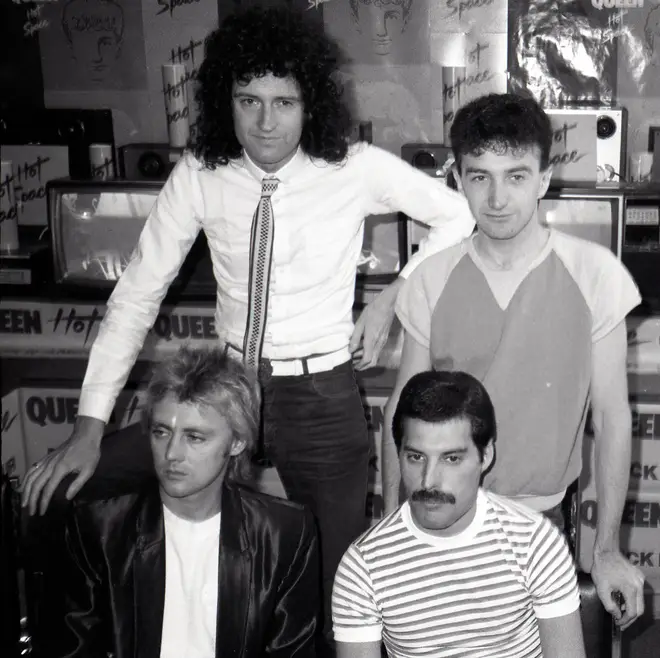 Working outside of his comfort zone, without the chemistry he shared with his Queen bandmates, Brian was apprehensive about making music elsewhere for the first time.
"I was very nervous in a nice kind of way… it was completely different from Roger, John and Freddie [because] we knew each other inside and out… with these guys it was a completely new canvas to paint on."
Talking to the audience congregated at Abbey Road Studios, producer Simon Lupton who was conducting the interview asked: "It would have been very easy for you to hire some session musicians who will do exactly what you tell them to do."
"I'm sure that's very tempting having fought in the studio with the rest of Queen. But you don't seem to do that with your solo stuff, you like bringing in musicians who will bring something to it. Why is that important to you?"
The legendary guitarist replied: "It's just the most incredible opportunity, isn't it? One of the great perks of what happens if you become successful as a rock player is that you get the chance to play with the best people in the whole world."
But Brian then revealed an error Freddie Mercury made on his solo album by taking a contrasting approach.
"Talking about hiring people who will do what you tell them, that's the mistake that Freddie made, really."
"He knows it, he said it to me…he had someone in to play pretty much the way I play on his solo stuff and afterwards he regretted it and well… he probably should have phoned me! But Freddie was a cunning old bird."
Freddie Mercury - Living On My Own (Official Video Remastered)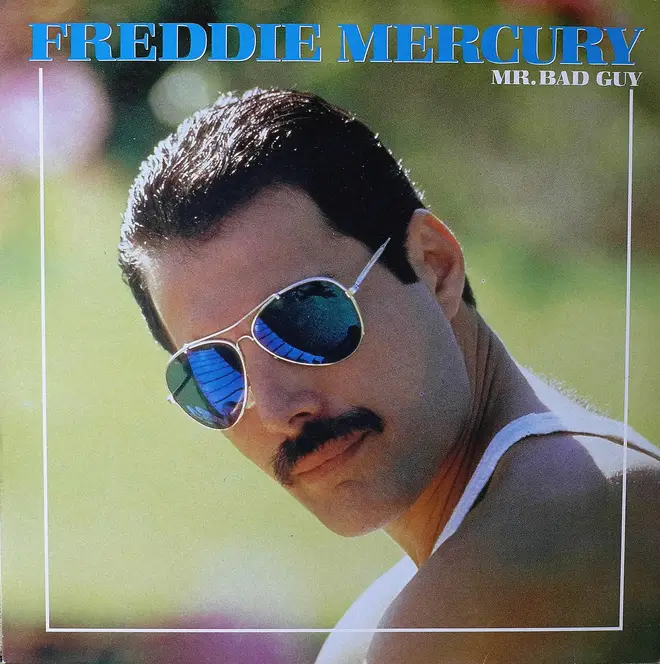 On Mr Bad Guy, Freddie took control of every facet of the album - writing, performing, arranging the orchestration, and even taking a hands-on approach with the sound engineers.
Mercury stated then: "I had a lot of ideas bursting to get out and there were a lot of musical territories I wanted to explore which I really couldn't do within Queen."
The album's co-producer Reinhold Mack revealed that "he used to get pretty annoyed working with the others, because there was always Brian saying: 'It needs to be more rock 'n' roll.'"
Given that Freddie wanted to go in a completely different direction to his work with Queen, calling Brian to play on it was seemingly the last thing on his mind.
Though, after the session guitarist tried to emulate how Brian played anyway, it might have made sense for Freddie to invite musicians with their own personalities to contribute.
By the time Mr Bad Guy eventually came out on 29th April 1985, Freddie had already released The Works with Queen and was preparing for their show-stopping performance at Live Aid only months later.
Luckily, their chemistry together as musicians remained, and they got through their sticky patch together to become one of the world's most popular and influential rock bands again.