Brian May and Roger Taylor recall their first time meeting "born rockstar" Freddie Mercury
9 June 2023, 16:04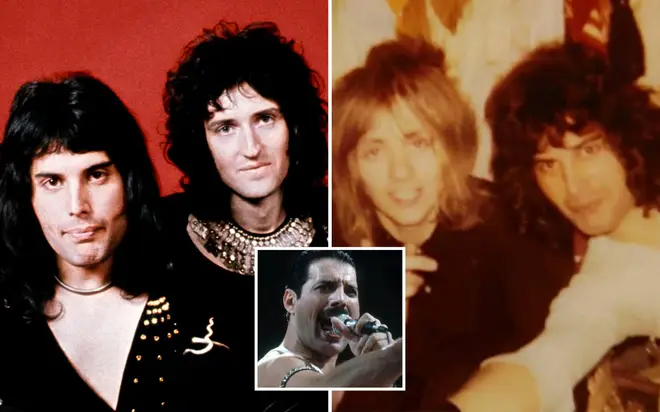 We can all surely remember the first time we saw Freddie Mercury perform.
Flamboyant clothes, his fluffy shag hair cut, outlandish moves on stage, and those unique teeth of his.
Of course, Freddie Mercury is most recognised for his short mullet cut and chevron moustache combination after his show-stopping performance at Live Aid in 1985.
To some who would've first seen Queen either in the flesh or on television, Freddie may've not looked like the typical rock star.
But anybody that met Freddie in person instantly understood his credentials - he was a whirlwind of confidence, charm, and unparalleled talent, and anything but typical.
That's precisely how both of his Queen bandmates, Brian May and Roger Taylor, felt after they'd met their future frontman for the first time.
Brian realised immediately after being introduced to Freddie that he was talking to a "born rockstar".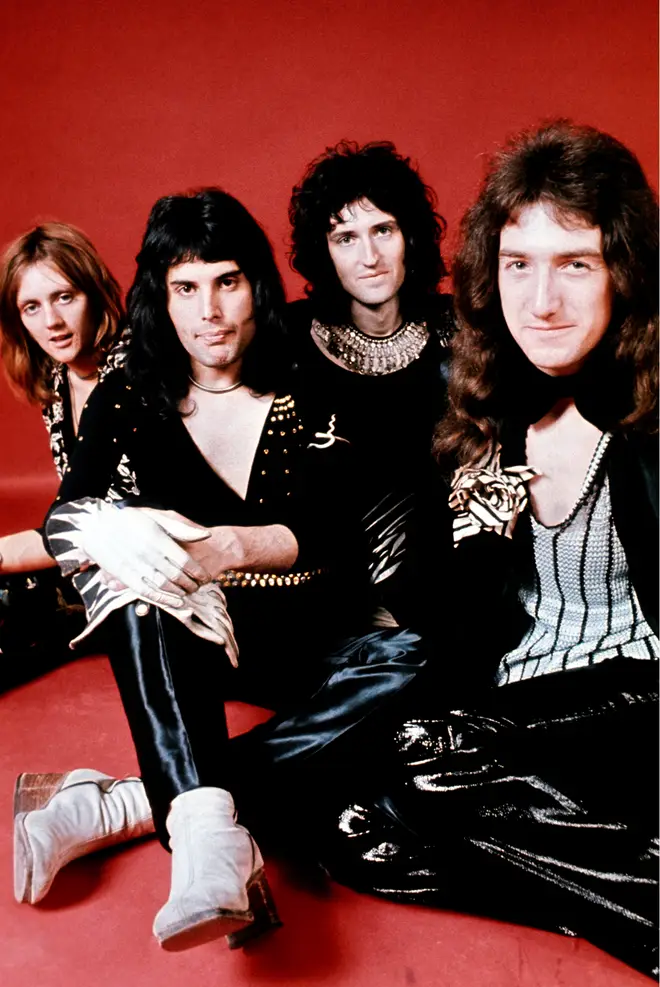 Asked about his first meeting with Freddie in a 2013 interview, Brian said: "He came to see us play - we were in this little group called Smile and Freddie came along to watch."
"He was really enthusiastic and really full of energy, like he always was, and he came back and was all 'this is great, but you're doing this wrong, and this wrong, and this wrong'. What you need is me."
"He looked like a rock star in those days, absolutely. He acted like a rock star. He was a rock star, always. He was born a rock star."
Brian added: "He was wonderful to work with, unequivocally. People think he might've been difficult, or a diva or whatever, but he wasn't. He was very democratic, very giving, very supportive of everyone else's ideas."
Brian May On Meeting Freddie Mercury | The Late Late Show
When Brian and Roger were celebrating the 50th anniversary since Queen first formed in 2021, Brian recalled: "We loved Freddie from the beginning."
"He was such an ebullient character and so full of confidence. We thought 'He's a good showman. But can he sing?'"
"In the early days, he would throw himself around and give it 100 percent, but the voice wasn't developed."
"The instrument was there, but he hadn't learned that incredible control, which made him the great god Freddie Mercury."
"So we didn't know. We just thought, 'Well, we should give this a shot. Freddie seems to be up for it. Why don't we go for it?'"
Roger then added: "We didn't know there's this incredible songwriter with this incredible musical sensibility hidden."
"He was really such a joy to be around, a driving force for the band in the early days", before they went on to record major hits in 'Killer Queen', 'Somebody To Love', and the enduring classic 'Bohemian Rhapsody'.
Queen drummer Roger Taylor remembers when he first encountered Freddie, which was on Christmas Eve in 1969, who quickly started "living in each other's pockets."
"It was at my flat in Shepherd's Bush. He was a mate of Tim [Staffell, the singer of Smile] from Ealing college."
"He [Freddie] was on the periphery, just a mate, really. He had musical aspirations, but we were quite good players and we weren't really sure if he could sing."
"But his drive and determination to write original stuff was great. And of course we became huge friends because we had the stall" Roger added.
"We were living in each others' pockets, scrubbing together to eat", with the pair going on to live together for a short period as the band gained momentum.
And gain momentum they did: Queen went on to become of the greatest bands in the history of rock music, undoubtedly because of the unique talent of "born rock star" Freddie Mercury.