Rod Stewart shares cute photo with baby grandsons Otis and Louie after bringing them on stage
25 July 2023, 11:27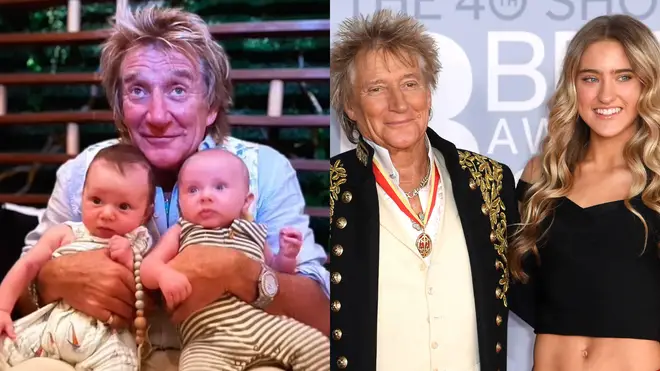 Rod Stewart was seen beaming as a proud grandfather as he shared a lovely moment with his grandsons during a recent concert in Spain.
Ruby, Rod Stewart's 35-year-old daughter, welcomed son Otis Stewart Kalick on May 9, with her fiance Jake Kalic.
Just a few days later, on May 12, Rod's son Liam Stewart, a 28-year-old ice hockey player, and his partner Nicole Ann, announced the birth of their first child, Louie.
The 78-year-old singer took a break from his performance on Saturday to introduce his young grandchildren Louie and Otis to the audience.
Otis was seen wearing noise-cancelling headphones and covering his face with his hands in Ruby's adorable Instagram post.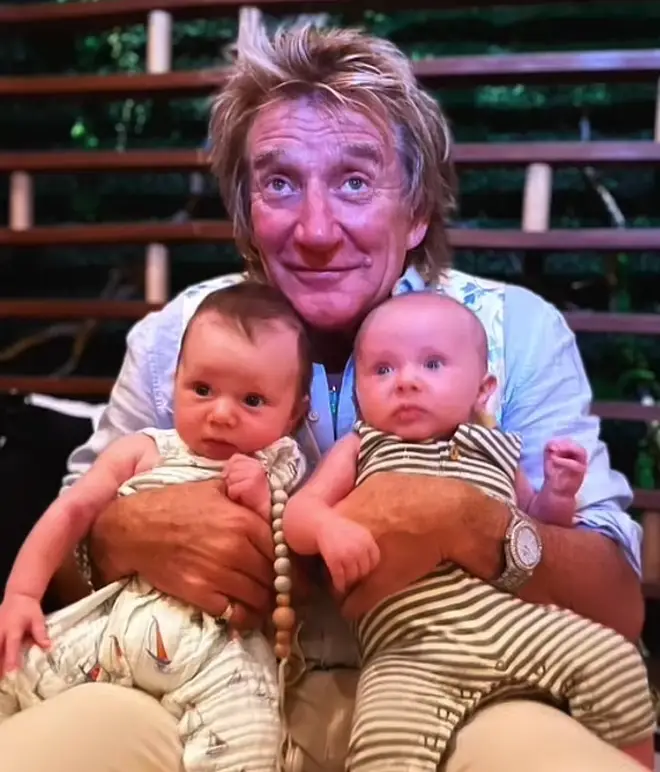 "Grandad's production was a little too bright and loud for my liking," she said as the caption to the adorable photo.
Ruby also shared a gorgeous image with Nicole with the caption, "Stage moms."
While the entire family is on vacation in Marbella, Louie and Otis are spending time with their parents, grandparents, and all of their aunts and uncles.
Later, while holding the children on his lap, Rod posted a picture and wrote: "Louie on the right wing—Otis on the left wing—Grandad down the middle."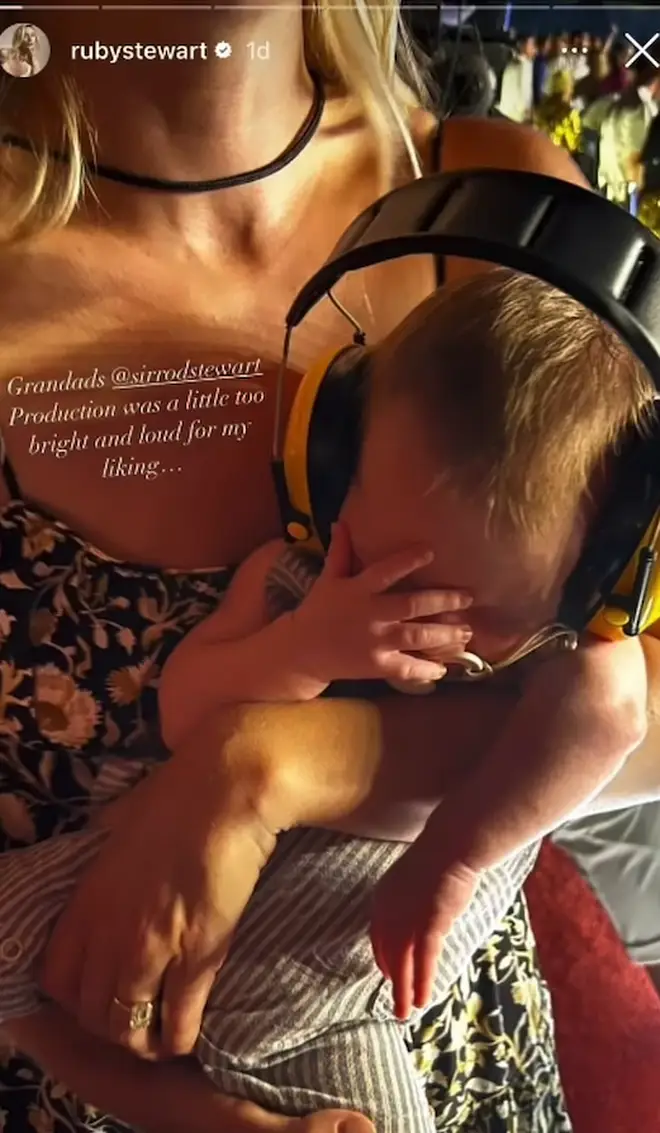 When his daughter Kimberly Stewart and actor Benicio Del Toro welcomed Delilah, who is now 11 years old, Rod first became a grandpa.
When the family gathered in May to present the newest additions, the 'Baby Jane' singer had his hands full.
Rod quickly took young Louie into his arms and cuddled him. With a blue babygrow and matching cap, the one-week-old looked just precious.
In the other, Rod was cradling a dozing Otis. He wrote "Happy Grandad" as the post's caption. A few adorable pictures of Penny holding Louie and Otis for the first time were also posted.
Rod's fourth kid is fashion model and singer Ruby, whom he had with model Kelly Emberg.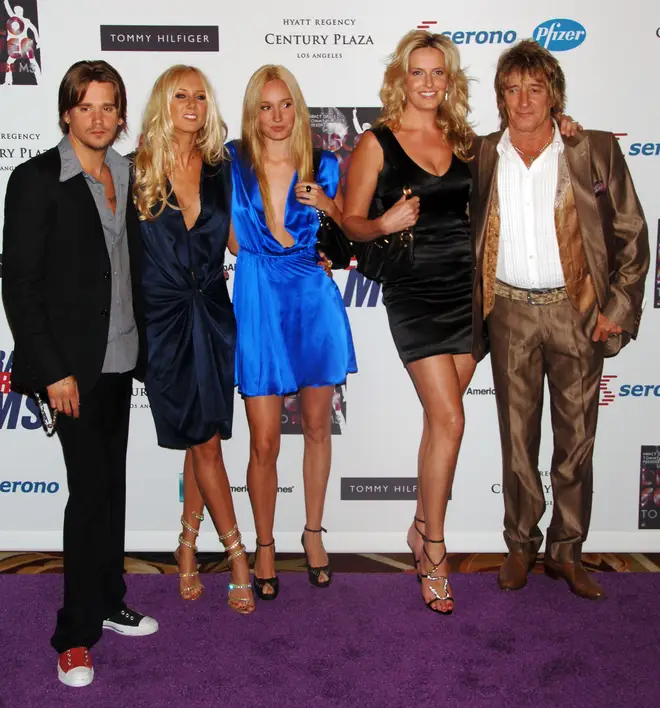 Ruby announced on Instagram that she and her fiancé Jake Kalic had a baby boy on May 9 who they named Otis Stewart Kalick.
Ruby, 35, wrote: "This love... unlike any other love I've ever known." He posted many pictures of his little son. "I am only a mirror of what I feel from you… I can't remember what life was like before you….
"But nothing else matters now that you're here… Your arrival into the world marks the beginning of our family… it all started with you Otis."
The new dad also shared a photo of his son on his Instagram page, writing: "Otis Stewart Kalick showed up, 12 days late for his reservation, happy and healthy. Otis' Mom is incredible. Happy first Mother's Day @rubystewart."
Rod Stewart has a total of eight children, including sons Sean, 42, Liam, 28, Alastair, 17, and Alden, 12, and daughters Sarah Streeter, 59, Kimberly, 43, Ruby, 35, and Renee, 30.