Westlife announce brand new album 'Spectrum': "It's our best ever"
12 April 2019, 09:54
Westlife are back with a brand new album, Spectrum, to be released in autumn 2019.
The boys' 11th album is their first since 2010's Gravity, and will be released on September 6. It is now available for pre-order from today (April 12).
Recorded in Dublin, LA and London, the 11-track album will feature collaborations with Ed Sheeran and James Bay among others.
It will include their brilliant first single 'Hello My Love', as well as their latest hit 'Better Man', both of which were co-written with Sheeran.
Westlife said: "We're all driven by trying to create the best album of our careers. Our fans deserve the very best version of Westlife possible and with this album we feel that we've achieved that.
"The album has everything that we love in music, heartfelt emotional songs and also great uptempos that are designed for our stadium performances.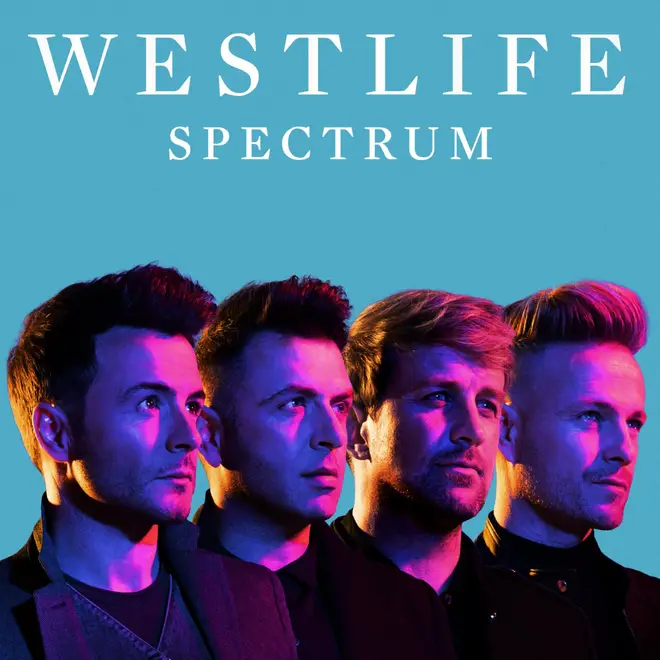 "We couldn't be happier with how the last few months in the studio have gone and we cannot wait for our fans to hear the end results. We are making new fresh pop music for old and new fans alike and are so excited to share Spectrum with everybody."
Speaking about their collaboration with Ed Sheeran and reunion with producer Steve Mac, they added: "The first person we wanted to collaborate with was with our long term friend Steve Mac.
"Steve has played such a pivotal role in the success of Westlife over the years, writing and producing some of the biggest songs of our careers.
"Steve was enjoying global success working with Ed Sheeran and they co-incidentally wrote a song for Westlife not knowing that we were discussing coming back together, so the stars really aligned."
Shane Filan, Nicky Byrne, Mark Feehily and Kian Egan announced their return to music in October, including a huge world tour.