The Story of... 'The Best' by Tina Turner
30 May 2023, 13:14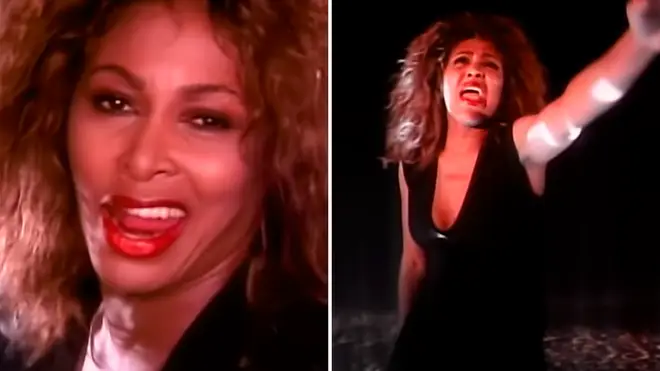 Tina Turner had many songs that could be considered her signature tune. But there was one that summed her up more than any other: 'The Best'.
The late '80s power ballad became a sporting anthem that is played around the world as much as Queen's 'We Are the Champions' or Neil Diamond's 'Sweet Caroline'.
But who sang the track first? Here's all you need to know:
Who wrote 'The Best' and who sang it first?

Bonnie Tyler - The Best (Official Music Video)

'The Best' was written by Holly Knight and Mike Chapman.

Knight was a prolific writer of many big '80s hits, including Animotion's 'Obsession' and Pat Benatar's 'Love is a Battlefield'.

Australian Chapman is one of the most successful record producers and songwriters, who was a major influence on British pop music in the 1970s. He created many hits for artists including The Sweet, Suzi Quatro, Smokie, Mud and Racey with business partner Nicky Chinn. He also produced breakthrough albums for Blondie and The Knack.

The song was first recorded by Welsh icon Bonnie Tyler in 1988. Produced by Desmond Child, her version was a top 10 hit in Norway but only a minor hit elsewhere. It only reached number 95 in the UK!

Bonnie Tyler in 1984. Picture: Getty

It was first offered to Paul Young, but he turned it down.

"It can be so many things, and that's why it has taken on a life of its own," co-writer Holly Knight told Songfacts. "It can be a love song, it can be love for anything. But it also is very marketable and it has different trajectories depending on who is singing it and why they are singing it."

"I think when you find something, whether it's a thing or a person, when you've finally found something that's the masterpiece of whatever it is, 'The Best' really describes that," she added.

"Part of me was writing it as a love song because I had someone in mind that I was writing it for, but we had no clue it was going to be a song that made the kind of impact that it did."

When did Tina Turner record it?

Tina Turner - The Best (Official Music Video)

Just a year later, in 1989, American singer Tina Turner recorded a cover version of 'The Best' for her seventh solo studio album, Foreign Affair.

Her version included a saxophone solo played by Edgar Winter.

Before recording the song, Tina approached songwriter Holly Knight and requested some changes: the addition of a bridge ("Each time you leave me I start losing control..."), which she felt was missing, and a key change.

The song is often mistitled as 'Simply the Best'. This became so common, that the bracketed word 'Simply' was included in the titles for some later album releases, such as the track listing for some Tina Turner compilation albums.

How did it perform in the charts?

Tina Turner's version was a massive hit around the world in 1989.

It reached number 5 in the UK and number 4 in Australia. It only reached number 15 in the States, but it soon became her signature tune.

Bonnie Tyler later said of Tina's success: "I recorded 'The Best' two years before Tina Turner and she had a hit with it all over the world, but she only gave me confidence back about my choice in material.

"And I have to be honest, she did it much better than I did."

How did it become a sporting anthem in rugby and football?

Tina Turner - The Best - Sydney - 1993

In 1990, the song was used for the New South Wales Rugby League premiership (NSWRL) promo campaign.

After appearing in NSWRL's advert a year earlier (with 'What You Get Is What You See'), Tina Turner was invited to Sydney to shoot the 1990 ads, in which she appears alongside rugby league players, and to perform the song at that year's Grand Final.

The campaign with Tina Turner and the song, is often considered one of the greatest campaigns in sports marketing, which helped improve the perception of rugby league in the mainstream media, as a sport that could be entertainment for the whole family.

It was later featured again in the 2020 promo campaign of NRL, over 30 years after its release.

In 1992, Tina recorded a duet version of the song with Australian singer Jimmy Barnes, to promote that year's New South Wales Rugby League season in Australia.

In Scotland, it became adopted as Rangers' unofficial club anthem and is usually played before each match at the Ibrox.