Who is Alex Scott? Footballer's age, partner and career revealed
20 September 2020, 17:29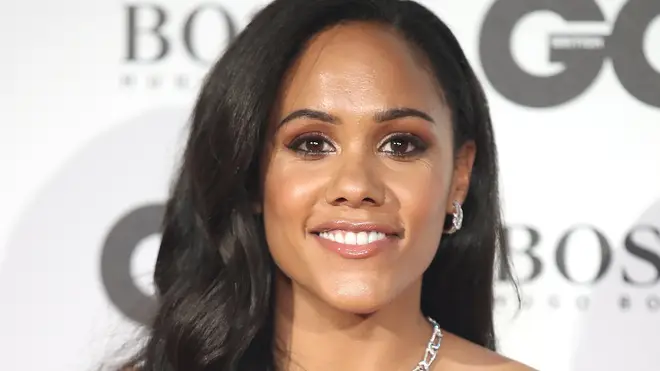 Football star and MBE holder Alex Scott is tipped to host a revamped Question of Sport, but what has she done before?
Alex Scott previously took part in Strictly Come Dancing in 2019 alongside partner Neil Jones, and eventually came fifth.
Here is your handy guide to the talented star:
Who is Alex Scott?

Alex Scott's top 5 defending tips!

A female football champion, Alex Scott MBE is one of the most successful ladies on the pitch.

During her career, which was mainly with Arsenal, she won eight league titles, seven FA cups, the Champions League and two Community Shields. Alex was also captain for England.

Alex made the New Year's Honours list in 2017, the same year she retired from the game and became a pundit. She also opened the Alex Scott Academy for young female footballers.

Is Alex Scott married?

It's the big question everyone wants to know the answer to but Alex Scott has continued to keep her personal relationships out of the spotlight.

In 2019, Alex said: "I'm single but it's not like I need to find someone.

"I like things to happen organically and if someone comes into my life and we get on, then great. It's not like I need to go searching for it."

How old is Alex Scott?

Born October 14, 1984, Alex celebrated her 35th birthday in 2019.

Is Alex Scott hosting A Question of Sport?

In summer 2020, newspaper reports claimed that Alex was being lined up to replace the outgoing Sue Barker as host of BBC One's A Question of Sport.

However, despite not being confirmed, Alex was met with negative reactions and online abuse from some people unhappy with the changes.

Alex later tweeted: "The love and support shown to me yesterday has me smiling through the weekend #thankyou. I am going to #KeepOnKeepingOn like always!"