Bill Nighy confirms romance with Vogue editor Anna Wintour at Met Gala
2 May 2023, 14:36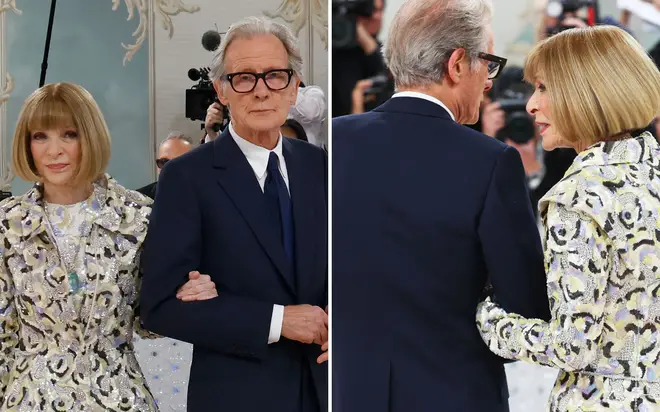 They've set tongues wagging about a potential romance since 2021.
Now beloved actor Bill Nighy has made his relationship with Vogue editor Anna Wintour official.
The British pair, both 73, walked the Met Gala red carpet arm-in-arm looking typically glamourous and adorably loved up.
Bill and Anna first stirred relationship rumours back in 2021 when they were seen enjoying a series of romantic dinners together in Italy.
The rumour mill continued when they were seen cosying up to one another during an exclusive screening of his film, Living, last December which scored Bill an Academy Award nomination for Best Actor.
They've now put any potential rumours to bed by making an entrance together at the fashionista bash which welcomes the gaze of the celebrity world.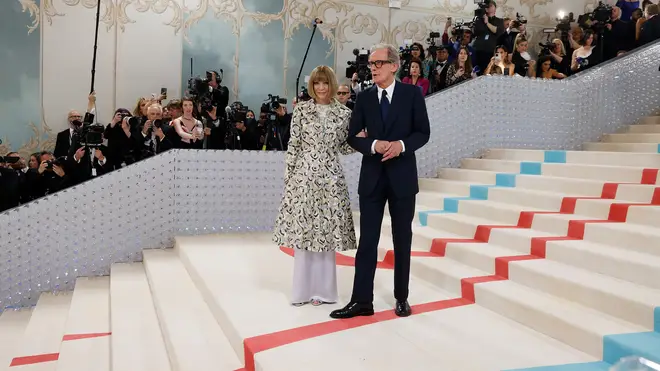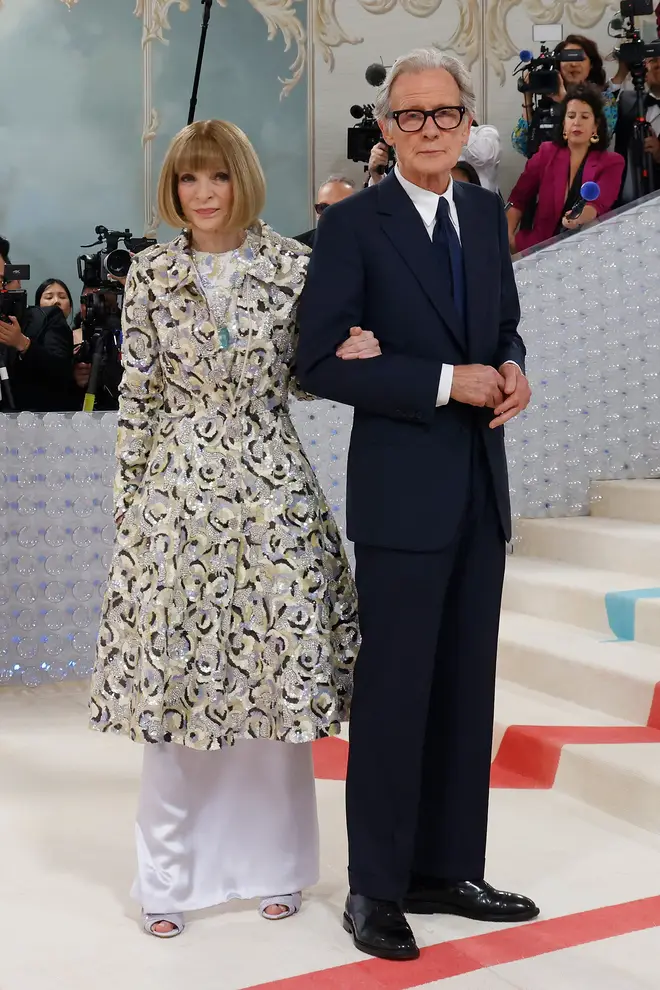 Anna Wintour is a fashion icon, who has been the editor of fashion institution and magazine Vogue since 1988.
Known for her icy demeanour, Wintour was the inspiration for Meryl Streep's character Miranda Priestly in 2006 fashion comedy-drama The Devil Wears Prada.
But warmly standing side-by-side with Love Actually star Bill Nighy, she looked anything but cold.
Anna Wintour has been hosting the Met Gala for nearly 30 years, and donned a white, patterned Chanel couture dress on the carpet, while Bill opted for a typically elegant and simple, dark suit.
It's widely known that the iconic Vogue editor is somewhat particular when planning the Met Gala, and has even been described as 'militant' because of her demands.
So her intention to showcase her's and Bill's budding romance on a global stage surely means it's official.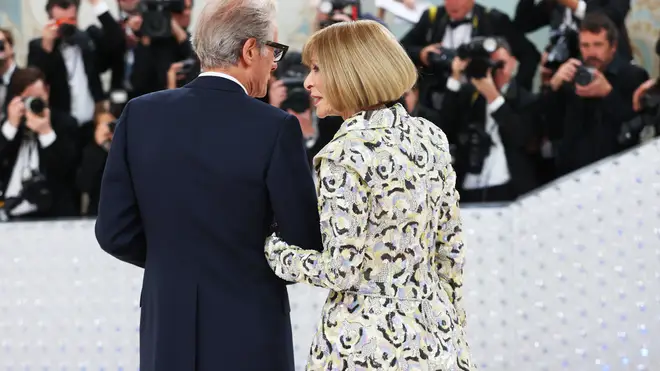 Even though the pair have only become romantic recently, Bill and Anna have in fact known each other for many years.
They've been spotted together at various fashion events, and public outings at restaurants and theatre shows since 2015.
But they seemingly got much closer following Anna's split from her partner of sixteen years, Shelby Bryan, in October 2020.
Since then they've been seen on numerous dates together in Rome, wrapping their arms around each other at dinner and Bill gifting Anna roses.
Bill Nighy's most recent relationship known to the public was with English actress Diana Quick who became romantic in 1980 and welcomed a daughter, Mary Nighy, together in 1984.
They separated in 2008, now fifteen years on, it seems that Bill has finally found new love with Anna Wintour, and good on them.