Who are Bello and Annaliese Nock? Meet the father-and-daughter stunt duo tipped for BGT glory
31 August 2019, 10:00 | Updated: 31 August 2019, 10:01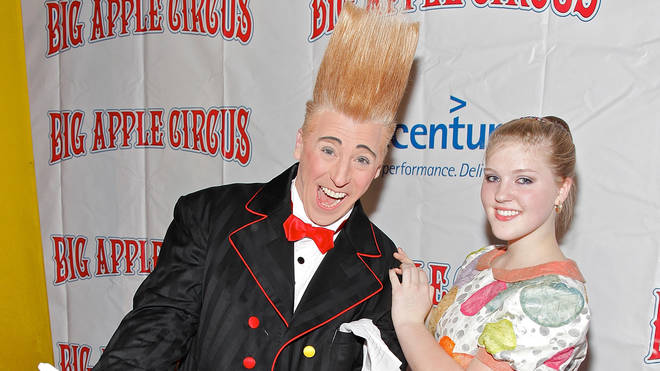 Bello Nock has been entertaining (and freaking out) audiences around the world for years, and he's now making his Britain's Got Talent debut when he appears on The Champions with daughter Annaliese.
The American stuntman has teamed up with his equally daring daughter for what promises to be a nail-biting stunt on the first episode of the spinoff ITV series.
But who are Bello and Annaliese Nock? Here's all you need to know:
Who is Bello Nock?

Bello is an American clown and circus performer.

He is known for being featured in the Guinness Book of World Records for his highwire walk over a cruise ship, and has performed several stunts in New York City, including rappelling off of Madison Square Garden and hanging from a helicopter over the Statue of Liberty. As you do.

After performing for several decades, Bello auditioned for America's Got Talent in 2017.

He performed on top of a sway pole, and for his next performance he shot himself out of a cannon and over a helicopter.

How old is Bello Nock?

Bello was born on September 27, 1968, and celebrated his 50th birthday in 2018.

Who is Annaliese Nock?

Annaliese is an eighth generation circus performer, and won a Guinness World Record title on the opening night of the 2016 Circus Sarasota.

She is the only female in the world to do a front somersault in the 'Wheel of Death' stunt.

In 2018, Annaliese auditioned for America's Got Talent and impressed the judges with her exploding coffin performance. The act saw her locking herself in a coffin filled with six sticks of dynamite.