Britain's Got Talent: Who is NHS singer Beth Porch and how can I download her song?
20 April 2020, 11:54 | Updated: 20 April 2020, 11:56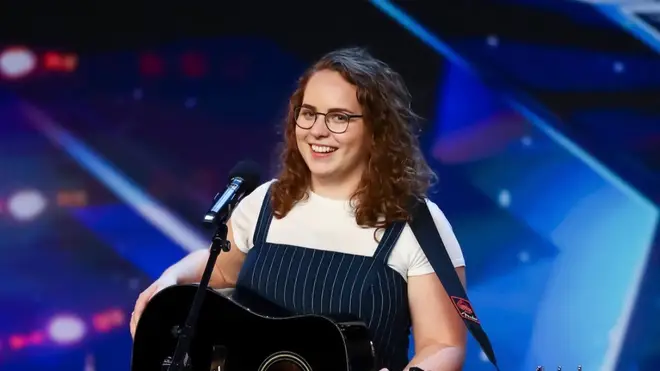 The second episode of Britain's Got Talent 2020 brought everyone to tears, when singer-songwriter Beth Porch sang her touching song 'You Taught Me What Love Is' to the judges.
London-based nurse Beth Porch wowed the judges Simon Cowell, Amanda Holden, David Walliams and Alesha Dixon with her acoustic performance, and she sailed through to the next round of the competition?
But who is Beth and where can you hear her music?
Who is Beth Porch?

Singing Nurse Beth Porch singing to my son Artie Vickerage

Beth, 25, found online fame in 2019, after footage of her singing and playing the ukulele to a three-year-old child cancer patient was shared on social media.

She has worked as a nurse for the last five years, and her Instagram handle is @bethporchmusic.

Beth recently tested positive for COVID-19 after experiencing mild symptoms, and took a few weeks off work, but has since made a recovery.

Speaking about her job and the audition, Beth said: "Obviously it's very emotionally demanding work. This song was just a way for me to process my feelings at what was a difficult time."

What is her song and where can I download it?

Britain's Got Talent nurse Beth Porch tipped to win show after tear-jerker performance

Beth's original song 'You Taught Me What Love Is' was released as a download and made available for streaming as soon as her performance had aired on ITV.

On Sunday (April 19), it was revealed that her song had already reached number four in the midweek charts, with its final placement to be confirmed this Friday.

Proceeds from the single will be split equally between NHS Charities Together and Great Ormond Street Hospital Children's Charity.

The song can be downloaded on all platforms such as Amazon and Apple Music, and can be streamed on Spotify.

Watch her full performance below:

Voice of an angel! INSPIRING nurse Beth Porch performs her song 'You Taught Me What Love Is'