Britain's Got Talent: Watch Susan Boyle's emotional return singing 'I Dreamed a Dream'
13 April 2019, 20:10 | Updated: 13 April 2019, 20:25
It's been 10 years since Susan Boyle won the hearts around the world on Britain's Got Talent, and tonight she returned to the stage, performing the song which changed her life forever.
Susan Boyle opened tonight's (April 13) Britain's Got Talent, performing 'I Dreamed a Dream' from Les Miserables, 10 years after first wowing the judges on the third series of the show.
Watch the performance above.
Susan received a standing ovation for the performance, before Simon Cowell hugged her on stage, thanking her for still having the "magic".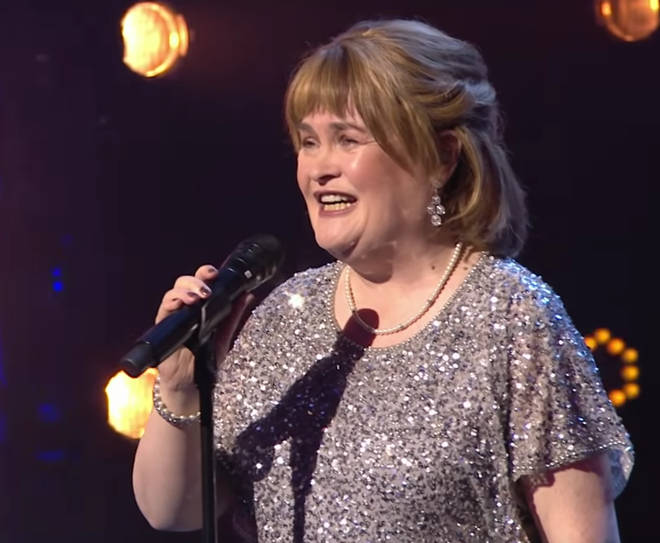 She also hugged hosts Ant & Dec, telling them they "haven't changed a bit" in 10 years.
Susan recently appeared on America's Got Talent: The Champions, taking on the world's most popular acts from various versions of the show, finishing in the top 12.