Frasier reboot: Nicholas Lyndhurst seen with Kelsey Grammer in first scenes of new show
23 August 2023, 14:54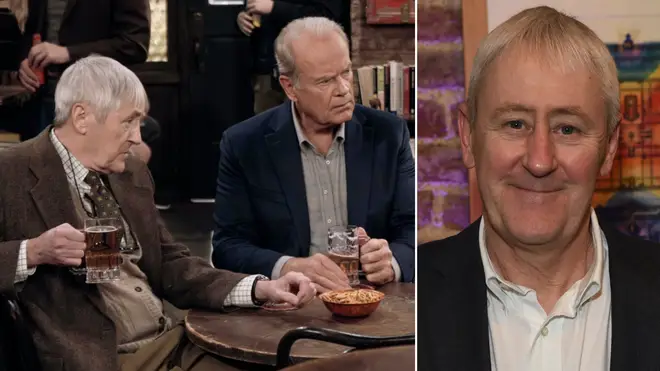 Rebooted Frasier series unveils first-look images, showcasing duo Nicholas Lyndhurst and Kelsey Grammer.
A glimpse into the highly-anticipated reboot of the iconic US comedy Frasier has been released, treating fans to a preview of British actor Nicholas Lyndhurst as he shares a pint with Kelsey Grammer.
Nicholas Lyndhurst, renowned for his portrayal of Rodney Trotter in Only Fools and Horses, is playing the role of Frasier's former college chum, Alan Cornwall, in the new series set to be released in October.
The heart and soul of Frasier of the show remain vested in Kelsey Grammer, reprising his role as psychiatrist Dr. Frasier Crane.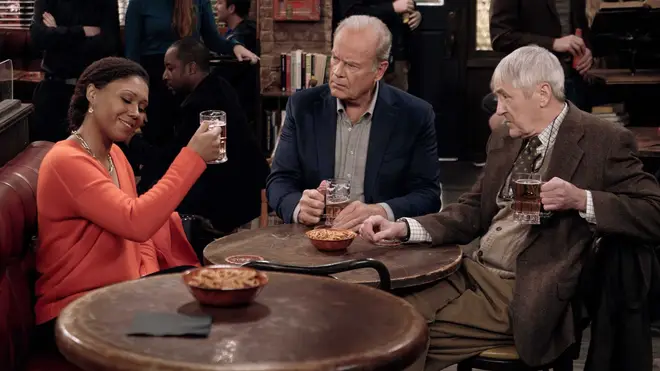 Frasier (2023) | Teaser | Paramount+
Dr. Crane first starred in the series Cheers, in the lively city of Boston. From there, his journey continued with his own spin-off series, set in his hometown of Seattle, where Frasier was set.
The newly rebooted show sees Dr Frasier Crane back in his hometown of Boston, where he has "new challenges to face, new relationships to forge and an old dream or two to finally fulfil".
The casting of Lyndhurst comes after Kelsey once declared the British actor as "one of the funniest people" he has worked with.
And Lyndhurst isn't the only Brit to join the cast, Frasier's son Freddy will be portrayed by the talented British actor Jack Cutmore-Scott, known for his work in the US crime show, Deception.
Alongside the pictures of Nicholas Lyndhurst, Paramount+ has also released a new version of the show's iconic theme tune, rewritten to reflect Frasier's next stage in life.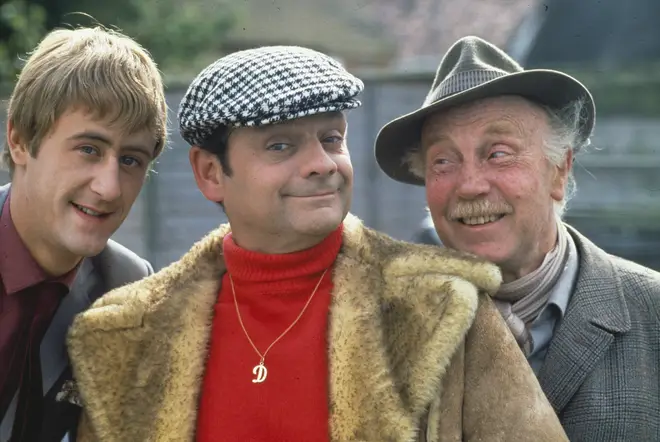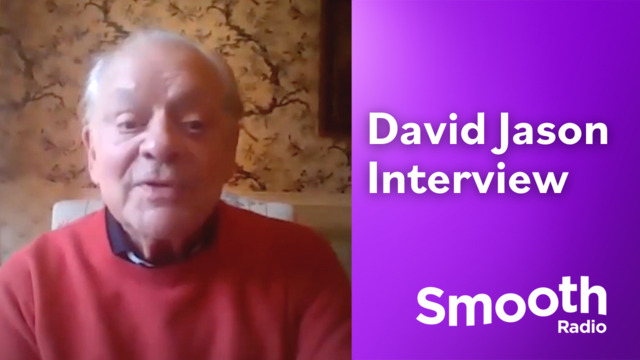 Virtual Coffee Break: Sir David Jason full interview!
The reimagined version of the show's original theme, 'Tossed Salads & Scrambled Eggs,' includes the declaration: 'Frasier has reentered the building."
Frasier was a hit during its initial run from 1993 to 2004, and had a star cast of character including Jane Leeves as Daphne Moon, David Hyde Pierce as Dr. Niles Crane, and Peri Gilpin as Roz Doyle.
The show amassed a staggering 37 Emmy Awards, and was nominated 107 times. Kelsey Grammer's portrayal of Frasier Crane earned him Emmy, Golden Globe, and Screen Actors Guild awards.
Filmed in front of a live studio audience in Los Angeles, the rebooted show is set to make its grand return on October 12, exclusively on Paramount+.