Dirty Dancing's Jennifer Grey opens up about anxiety that stopped her reappearing on Friends
25 April 2023, 14:20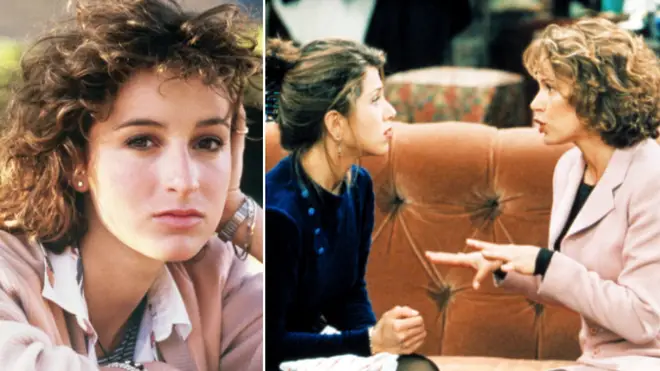 Actress Jennifer Grey has opened up about her struggles with anxiety and why it caused her character to be replaced by another actress on 'Friends'
Dirty Dancing star Jennifer Grey has opened up about why she didn't return to reprise her role on Friends.
The actor guest-starred on the sitcom in 1995 as Rachel's (Jennifer Aniston) former best friend and maid of honour, who eventually wed Rachel's ex-fiancé, Barry.
Grey starred in one episode, entitled 'The One With The Evil Orthodontist' and has now opened up about why she was replaced by another actress in later episodes of Friends.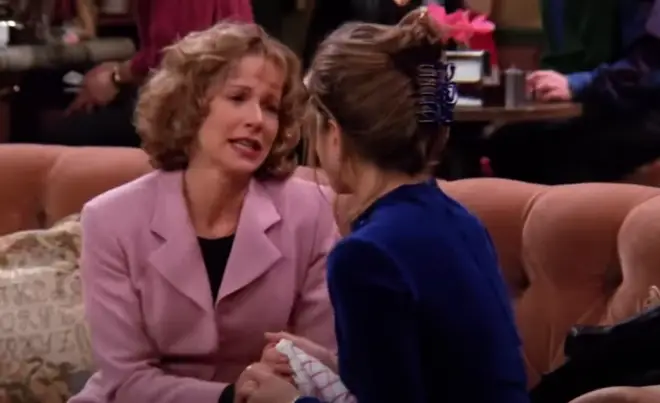 "When I did it, I had such bad anxiety because they kept changing the script," she said in an interview with MediaVillage.
"It's very hard to be a guest star because you're not a part of it, and you're really trying to figure it all out."
The actor opened up about the show's story-writing process made her anxious.
"They were trying to figure out what the character was, what the scene was, and it was changing, and changing, and changing," she recalled.
"It all made me so anxious that I could barely do it."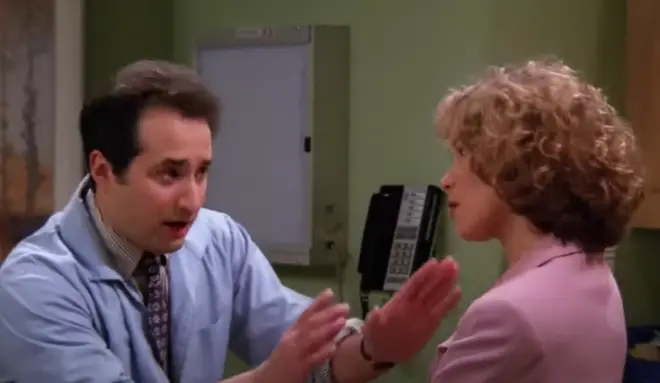 Friends - Rachel and Mindy break up with Barry
Jennifer went on to explain she now realises she had an undiagnosed problem with anxiety.
"I had a lot of performance anxiety, and I just didn't understand at that time that I needed help in the anxiety department," she said.
Grey explained she also turned down an opportunity to star on Saturday Night Live for similar reasons. "I said, 'No.' I was just too scared," said the actor.
Speaking about her time on Friends, she explained she felt she couldn't reprise the role and they had to hire another actor.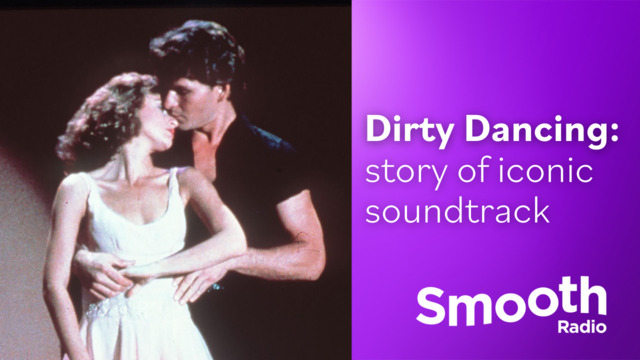 The Story of... the Dirty Dancing Soundtrack with Kate Garraway
"They got someone else to play the role," she recalled. "It makes me sad that I would say no to continuing on Friends or doing Saturday Night Live because of my anxiety.
"The truth is, I wished I had people to help me navigate that kind of fear. But I couldn't be there until I was there."
Grey continued: "In life, I always learn more from things that you feel like a failure at, and the successes, you don't learn as much, although, they might be fun. But it's all a part of life."