The poignant song played at Matthew Perry's funeral as a hopeful message to his fans
6 November 2023, 17:07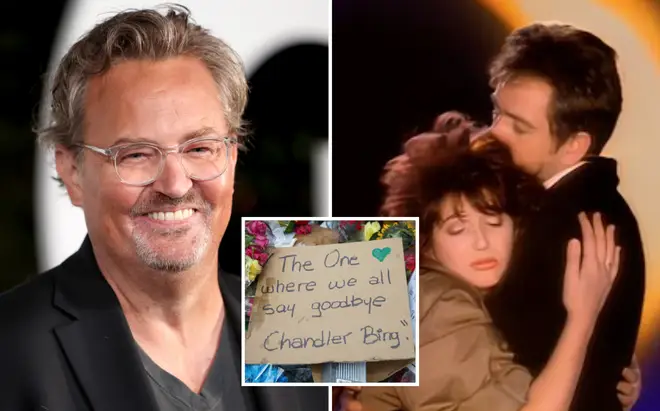 Friends and family of the late Matthew Perry paid their respects at his funeral on 2nd November 2023.
A week after the news of the comedy actor's untimely passing at the age of just 54, those close to him could finally lay Matthew Perry to rest.
Held in Forest Lawn cemetery in Los Angeles, all of his former Friends co-stars were there in attendance to say goodbye to their dear friend.
Jennifer Aniston, David Schwimmer, Courteney Cox, Lisa Kudrow, and Matt LeBlanc all attended the private ceremony.
Perry has had a turbulent life in the spotlight as his fame grew with the success of sitcom Friends, struggling with alcohol and drug addiction.
He was found dead in the hot tub of his home on 28th October 2023, though the cause of his death is still deemed inconclusive until the result of an autopsy returned.
Irrespective of how Perry passed away, it's not consolation for those closest to him who are grieving his unimaginable loss.
So, his loved ones have set up The Matthew Perry Foundation, a charity set up in his honour to help others suffering from addiction.
A statement on his official website announced the new charity, and revealed the song played at Perry's funeral which will serve as a hopeful message for people struggling with their demons like him.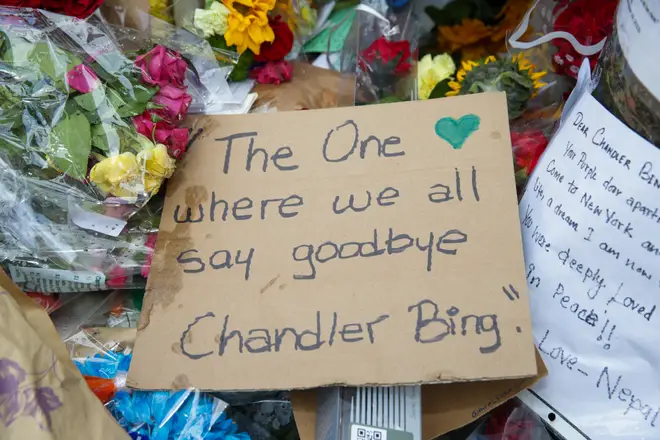 Family and friends gathered at his funeral were reportedly brought to tears when they played the actor's favourite song of all time: 'Don't Give Up' by Peter Gabriel and Kate Bush.
The emotive and universal sentiment behind the song - which was written and released by Gabriel in 1986 - was inspired by the distress and disillusionment caused by Maggie Thatcher's government during that decade.
Talking about the song that year in SPIN magazine, Gabriel said: "The sensitive treatment Kate gave our give-and-take on that song was gratifying, because it's not just a song about a woman supporting a man in a demanding relationship.
"The chief thing dragging them down is unemployment, which is presently tearing the social fabric of Thatcher's England apart. Without a climate of self-esteem, it's impossible to function."
It was written as a hopeful message to anybody struggling, which is likely why the song resonated with Matthew Perry.
Peter Gabriel - Don't Give Up (ft. Kate Bush)
During an interview while promoting his memoir Friends, Lovers, and the Big Terrible Thing in 2022, Perry mentioned the song, saying: "it's just beautiful."
"I don't know if you've heard it as this was a long time ago but it's beautiful and it's saying don't give up. I mean come, how am I not gonna like that?"
"The music video of that was just them hugging each other and the camera just went around until the song was over," he told interviewer Tom Power.
Revealing how much he adored the song's lyrics and how they impacted him, Perry added: "It was so cool and I love that. I've been writing it when I sign the book. I always put 'Don't Give Up' on, because you shouldn't give up."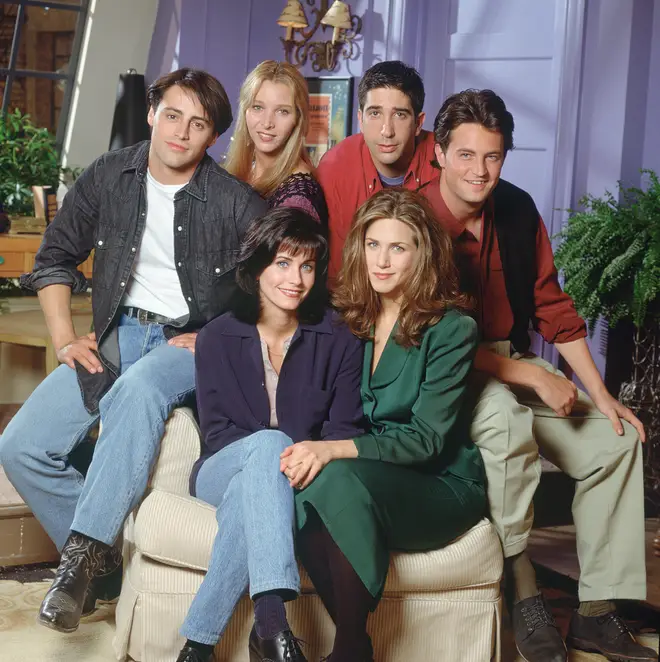 Dogged by his many struggles with addiction, Perry never gave up, and seemingly turned a corner in recent years before he tragic passing.
A statement posted on the new charity's website said: "The Matthew Perry Foundation is the realisation of [his] enduring commitment to helping others struggling with the disease of addiction."
"It will honour his legacy and be guided by his own words and experiences and driven by his passion for making a difference in as many lives as possible," the statement continued.
Now, Perry's legacy moving forward will be to inspire and encourage others battling similar issues to the late actor.