Charlie Puth pays heartfelt tribute to Matthew Perry with cover of Friends' theme 'I'll Be There For You'
30 October 2023, 12:29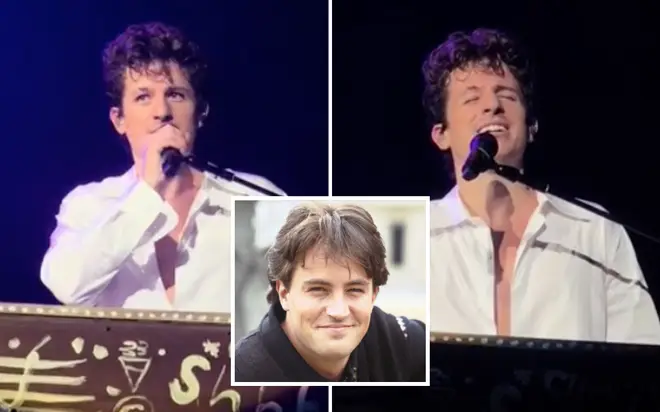 The world lost a friend this weekend.
It was a major shock when the death of actor and Friends' legend Matthew Perry was announced on October 28, 2023.
Still reeling from his tragic and untimely death, tributes have been pouring out since, as one of the most familiar faces in sitcom history left us.
Renowned for his iconic role as Chandler Bing in US sitcom Friends, Perry became a household name in a television performance that was equally hilarious and heartfelt.
Alongside his co-stars Jennifer Aniston, Courteney Cox, Lisa Kudrow, David Schwimmer and Matt LeBlanc, Matthew rocketed to global success with Friends, which defined television comedy of the era.
That's precisely why his loss is being felt by individuals all around the world, as his comedic portrayal of Chandler Bing touched and tickled anybody who came across it.
The legacy of Friends is enduring, which was displayed recently with pop star Charlie Puth paid a gorgeous tribute to the late Matthew Perry.
At his recent concert in Melbourne, Australia, the 31-year-old singer-songwriter started a beautiful sing-a-long of The Rembrandts' 'I'll Be There For You', the theme tune synonymous with Friends and its on-screen stars.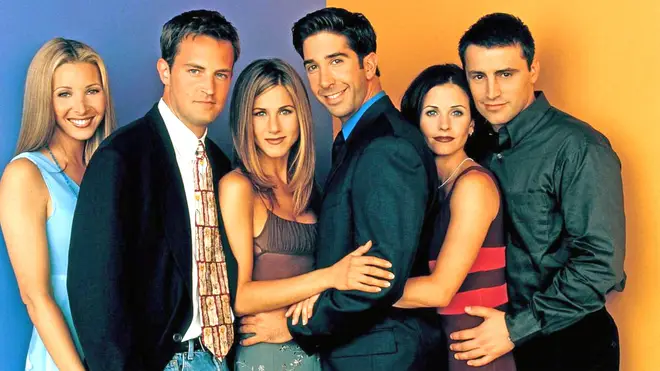 Puth is a long-time fan of the classic 90s sitcom, having grown up with Friends on his television, and dedicated the cover to Perry who sadly passed away at his Los Angeles home.
"I want to dedicate this song, to another song, and if it makes you think of a person, that's who it's dedicated to," he said during his concert.
"Does this mean anything to you?, Puth continued, as the crowd cheered before he started twinkling the tune to the iconic Friends theme.
Watch the fan-filmed footage of the moment below, which left no dry eyes in the house:
Tributes have been flooding in from around the entertainment world, both from close friends and colleagues of Matthew Perry's.
Maggie Wheeler, who played Janice Hosenstein - Chandler Bing's on-off girlfriend in the sitcom - wrote a heartfelt tribute on her Instagram:
"What a loss. The world will miss you Matthew Perry. The joy you brought to so many in your too short lifetime will live on. I feel so very blessed by every creative moment we shared."
Academy Award-nominated actress Kathleen Turner - who played Bing's transgender parent on Friends - revealed a lovely personal story of when he referred to her as "dad" in real life.
She shared: "He came to see one of my Broadway shows and he came backstage," Turner reveals. "When he saw me, he yelled out, 'Hey dad' and everyone thought it was pretty cool. I think it was for Who's Afraid of Virginia Woolf."
His impact could be felt far and wide, beyond those who knew him personally, with pop phenomenon Adele also paying tribute to Perry at her recent concert in Las Vegas, calling him "incredibly brave".
Adele - dressed in macabre glam as Morticia Addams for Halloween - paused her concert to talk about Perry and how much he meant to her.
"I'll remember that character for the rest of my life. He's probably the best comedic character of all time," she said, referring to Chandler Bing.
Though she admitted she "never met [Perry] in my life", her experience growing up with Friends was one that has made a life-long impression on her.
"One of my friends Andrew when I was, like, 12, did the best Chandler impression," she recounted.
"He would do it all the time to make us laugh and if any of us were having a bad day or feeling low he would just pretend to be Chandler."
In reference to his ongoing struggles with addiction, Adele also said he "was so open with his struggles with addiction and sobriety, which I think is incredibly, incredibly brave."