When Willie Nelson and Sinead O'Connor teamed up for unlikely but gorgeous duet of 'Don't Give Up'
10 August 2023, 11:21 | Updated: 10 August 2023, 23:40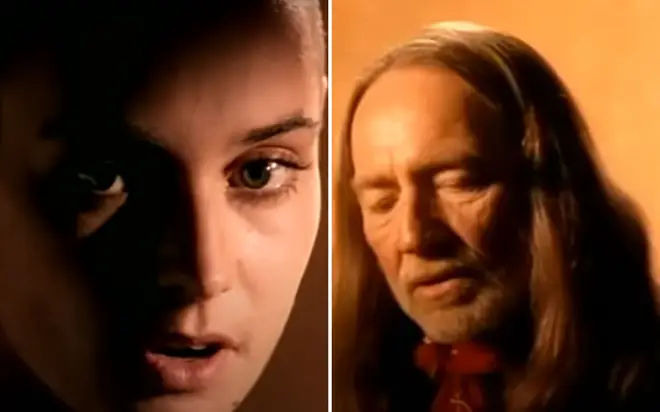 On the surface they seemed like an unlikely match-up.
Willie Nelson was - and still is - the figurehead of outlaw country, who made his name during the late 1960s to early 1970s and became a country music legend.
Sinead O'Connor was the vibrant, beautiful, and shaven-headed pop sensation who became a global phenomenon after she turned the Prince-written hit 'Nothing Compares 2 U' into one of the most iconic songs of the 1990s.
On the music spectrum, they were very much on opposite ends. But both Willie and Sinead were outsiders, and were both outspoken about their beliefs.
Nelson's music came as a reaction to the conservative restrictions of country music and the Nashville sound, and continually went against the grain.
And Sinead found herself in hot water on more than one occasion throughout her career, as she felt she was more of a protest singer than a pop star despite her global fame.
So it's understandable why Willie and Sinead took an initial liking to each other and how they became good friends, which resulted in a beautiful duet of 'Don't Give Up' in 1993.
Willie Nelson - Don't Give Up (Official Video)
Featuring on Willie's 1993 album, Across The Borderline, in 1993, the outlaw country legend had collated a serious list of guests to feature on his 40th studio full-length.
Bob Dylan, Paul Simon, Bonnie Raitt, David Crosby, Kris Kristofferson, Ry Cooder and more collaborated with Willie for his upcoming album.
But an unlikely duet with Irish pop singer Sinead O'Connor came about after witnessing her take a barrage of boos at a Bob Dylan tribute concert.
BobFest took place at Madison Square Garden only weeks after Sinead had protested against claims of abuse in the Catholic church being covered up, so tore up a picture (which was from her mother's wall at home) on live television.
When Sinead came out to sing a Dylan cover, she was booed by almost the entire audience, instead doubling down on her protestations by once again singing Bob Marley's 'War' a-cappella.
Willie was also on the bill that night, and having seen the abuse she took invited her to record with him in his studio the next day, seeing a kindred spirit of sorts in her.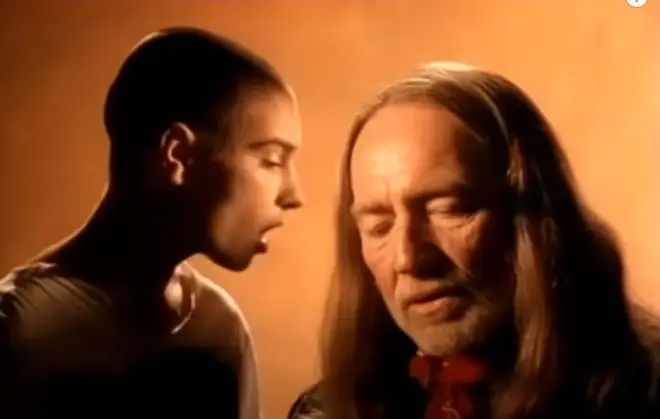 Written by Peter Gabriel for his 1986 album, So, 'Don't Give Up' was a stand-out moment that featured Kate Bush and became a top ten hit in the UK and Ireland.
Gabriel was inspired to write the song after seeing the desperation caused by Thatcher's government, and wanted to create a sense of hope.
That's where Kate reassures him in their original duet: "Don't give up, you're not beaten yet . . . you still have us."
Willie and Sinead sing their male and female counterpart's roles as you'd expect, but in their version the sentiment from each perspective changes given O'Connor's fragile and vulnerable voice throughout.
After the fallout from Sinead's protest on Saturday Night Live, she was clearly frustrated and struggling with the backlash.
So even though she sings Kate Bush's lines of "don't give up" throughout their duet, it's more like Willie is reassuring her.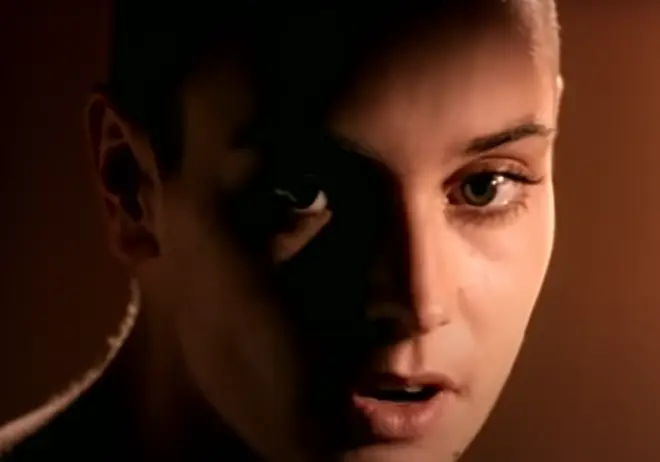 Across The Borderline producer Don Was later revealed the story behind why he wanted Willie to cover 'Don't Give Up', and why Willie insisted on recording it with Sinead.
"Sinead O'Connor had a rather unfortunate incident that show [at BobFest] where she got booed off the stage, and Willie was like 'her!' so she came to the studio the next day."
"She walked off stage and Willie sides with the underdog," referring to the fact that Nelson stuck by Sinead despite the outrage she'd caused.
"She's a great singer, it was all one take. And I just thought it was incredible. [The song] implies as much to farmers as it does miners. It applies to every one of us."
It's a beautiful rendition of a modern ballad that provided hope to millions, and saw a meeting of minds between two of pop and country music's greatest outlaws.