Strictly Come Dancing 2020: Who is HRVY? Age, height, real name and girlfriend revealed
17 October 2020, 13:00 | Updated: 26 October 2020, 00:13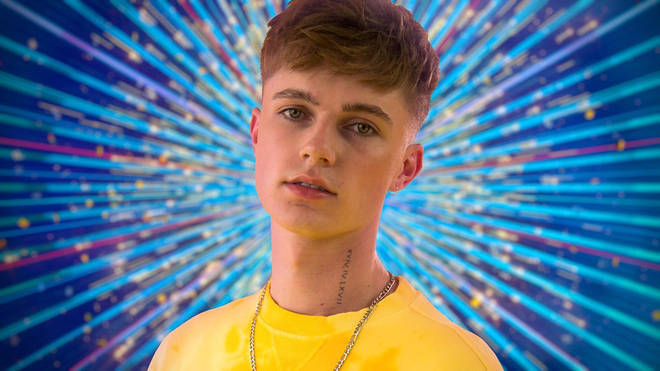 The brand new series of Strictly Come Dancing will return to screens later this year. But who is contestant HRVY?
The 18th series of the award-winning entertainment show will put the sparkle back into Saturday and Sunday nights this autumn... but who is HRVY and what are his odds of winning?
HRVY was the eleventh celebrity contestant confirmed for the brand new series of Strictly Come Dancing.
Here's everything you need to know about the singer:
Who is HRVY and what is his real name?

HRVY's real name is Harvey Leigh Cantwell. The popstar has over a billion combined streams to his name and a social following of over 10 million globally.

He has sold out two UK and European tours and has shared the stage with Jonas Blue at Smooth's sister station Capital's Summertime Ball and Jingle Bell Ball.

Born in Kent, HRVY first rose to fame after uploading his music videos to Facebook.

He signed to Virgin EMI in 2017 and his debut album is out this year. He has previously presented on CBBC's Friday Download.

How old is HRVY?

HRVY was born on January 28, 1999. This will make him 21-years-old at the time of Strictly Come Dancing.

Does HRVY have a girlfriend?

HRVY has not officially confirmed if he has a girlfriend, however, he's been linked to 18-year-old YouTube and TikTok starr Olivia Neill.

Earlier this year, HRVY said: "I'm currently single so I mean… I might be looking for some love on Strictly.

"If it comes my way, if I find some chemistry with someone and they're like, 'I'm down', 100 per cent."

"It happened to Joe [Sugg],' he said. 'I feel like dancing is so intimate, it can spark up something."

How tall is HRVY?

HRVY is roughly 5ft 8in tall.

Did HRVY have coronavirus and did it affect Strictly Come Dancing 2020?

Yes. Strictly Come Dancing contestant HRVY revealed he had tested positive for coronavirus, 10 days before the launch show was due to be filmed.

The singer tweeted to say he's "all good, no symptoms, just isolating for the next 10 days".

He later updated his followers, saying: "So, yeah, for now stay safe. I'm fine, I'm chilling. But I'm going to be in this bedroom for the next 10 days, so I guess I'll see you guys on the other side. Love you!"

hi, wasn't gonna worry anyone and say anything but now the story's out, i have coronavirus, I'm all good, no symptoms, just isolating for the next 10 days. already super bored so prepare yourselves for my Tik toks

— hrvy (@HRVY) October 1, 2020

A BBC spokesperson said: "We can confirm that a member of the Strictly team has tested positive for coronavirus and they are now self-isolating at home following the latest government guidelines.

"We have rigorous protocols in place to manage Covid-19 as the safety of all those involved in the production is paramount."

What has HRVY said about Strictly Come Dancing 2020?

HRVY [Harvey Leigh Cantwell] said: "Being on Strictly is going to be such an amazing experience and I'm so thankful to be taking part this year.

"I think my mum is more excited that she'll be able to see me every Saturday night now."

What are the odds of HRVY winning Strictly Come Dancing?

Paddy Power has listed HRVY at 5/1 to win, while Betway have posted odds of 11/2.