Strictly Come Dancing's Neil Jones clarifies 'laughing' at ex-wife Katya Jones' tumble
8 October 2019, 15:58
Strictly Come Dancing professional Neil Jones has clarified he was "not laughing" at ex Katya Jones after she fell at the weekend.
The 37-year-old was spotted by fans of the show laughing after Katya's two stumbles during the competition.
Katya joked she was a "professional faller-over", but fans were seemingly unimpressed with Neil's reaction.
However, he has since revealed he was laughing at how she "styled it out" with Mike Bushell.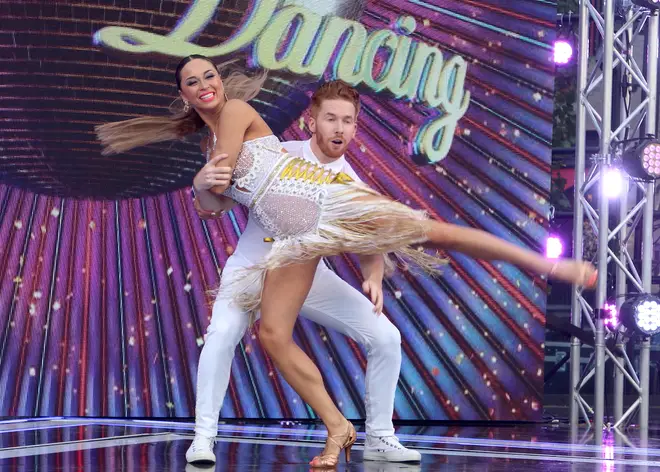 Taking to Twitter, Neil said: "So everyone is clear no one was [laughing] at @Mrs_katjones fall on Saturday.
"We were [laughing] at the fact she styled it out and still made @mikebreakfast finish the routine and then we all said fall when she got into Claudia's area so she did as a joke and that's why we were [laughing] again."
On Strictly spin-off show It Takes Two, Katya was given a bouquet of flowers after earning a place in the new "Fall of Shame" club.
Katya explained: "It was quite ridiculous that people thought I was drunk that I was on something that I need to check with the doctor.
"The second fall [after the dance] was clearly for fun, to take the mick out of myself. I have no idea [how it happened].
"It was a slip or tripping over my feet. I was so in the moment, and then the next thing I knew I was on the floor.
"These things happen in dancing, it's no big deal. You just carry on."