Andrew Lloyd Webber opens up about death of son Nicholas after paying tribute to him on Broadway
19 April 2023, 13:21 | Updated: 20 April 2023, 09:13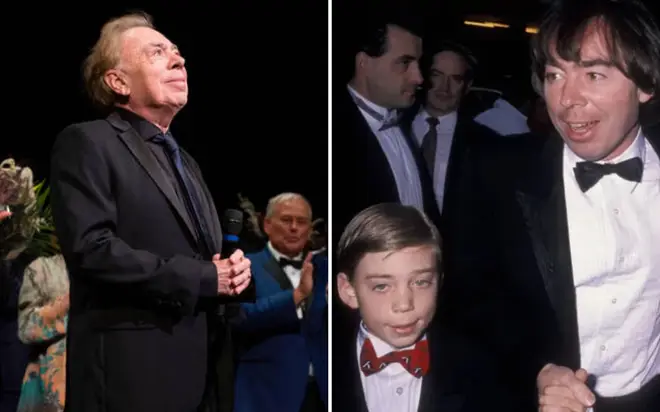 Nicholas Lloyd Webber lost his battle to cancer at the age of just 43.
The eldest son of legendary composer and producer Andrew Lloyd Webber died on 25th March 2023, after being diagnosed with gastric cancer only 18 months ago.
Nicholas had a fruitful career and followed in his famous father's footsteps, becoming a composer himself and scoring the television drama Love, Lies And Records and a live theatrical version of The Little Prince.
Understandably, his Oscar-winning dad Andrew said he was "totally bereft" in a statement announcing the passing of his firstborn son.
"I am shattered to have to announce that my beloved elder son Nick died a few hours ago in Basingstoke Hospital."
"His whole family is gathered together and we are all totally bereft." Lloyd Webber wrote on Twitter.
In a touching tribute to his late son, Andrew honoured Nicholas by dedicating the final Broadway performance of The Phantom of the Opera to him.
Now, he's opened up about the immeasurable loss, detailing the final moments he shared beside Nicholas before he passed.
You alone can make our song take flight! Re-live last night's spectacular final curtain call on Broadway 🌹 We were honored to welcome a few guests from Phantom's history to help us say goodbye 🖤 pic.twitter.com/yfKxhanSYq

— The Phantom Of The Opera (@PhantomOpera) April 17, 2023
After an impressive, 35-year-long stint on New York City's Midtown Manhattan, the curtain closed on Broadway's longest-running show on Sunday 16th April 2023.
In a video shared on the official Twitter account for The Phantom Of The Opera, audience members and the cast and crew members could be seen cheering and congratulating as confetti poured down..
Andrew was then welcomed to the stage for a speech, where he celebrated his show's incredible run, whilst also taking the time to commemorate the life of his son Nicholas.
"I hope you won't mind if I dedicate this performance to my son. … When he was a little boy, he heard some of this music."
Of course, the audience obliged Andrew and came together to pay tribute to the eldest son he recently lost.
The composer's ex-wife and original cast member, Sarah Brightman added: "When Andrew was writing it, he was right there, so his soul is with us. Nick, we love you very much."
Andrew has now penned a raw, heartbreaking open letter - which has been published in The New York Times - that opens up on his final moments next to Nicholas.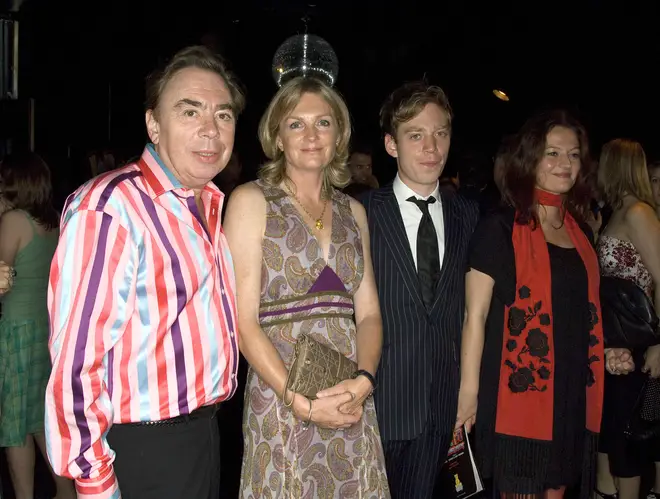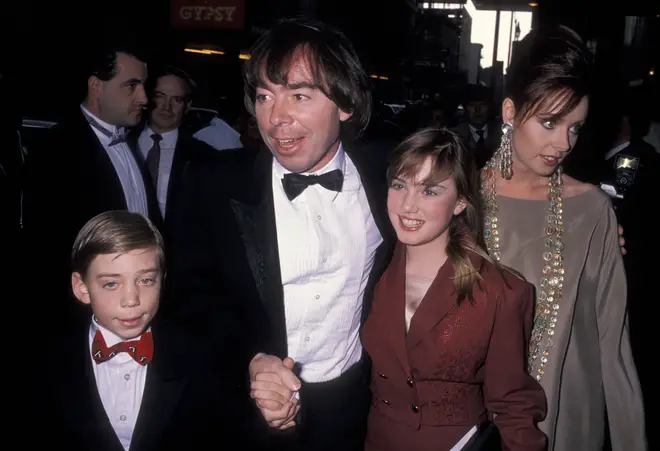 He wrote: "'An apple a day, if well aimed, keeps the doctor away'. I was speaking in P.G. Wodehouse quotes with my eldest son, Nick, who was in hospice, where he was being treated for cancer just days ago."
"'Here's one for you," said Nick, laughing. He had surmised that, after bulletins from New York, his father, as Wodehouse might have put it, was less than gruntled."
"'Has anybody ever seen a dramatic critic in the daytime? Of course not. They come out after dark, up to no good.' We hugged and said our goodbyes.
"The next day, my son died. Nothing's worse for a parent than the death of a child."
Ended on a hopeful note, even in the midst of the pain and grief he's feeling, whilst calling time on his most successful show.
"This has been a season of goodbyes, personal and public" Andrew confessed, referencing both the closure of The Phantom Of The Opera and the loss of Nicholas.
"With the curtain now fallen in New York on the musical that has been the biggest of my career, I passionately pray that Broadway rediscovers the appetite for new scores and original work that made me so excited when I was, as Hal (Prince, his collaborator) always called me, a kid."