Jon Bon Jovi reacts to son Jake's engagement to Stranger Things star Millie Bobby Brown for first time
3 May 2023, 12:17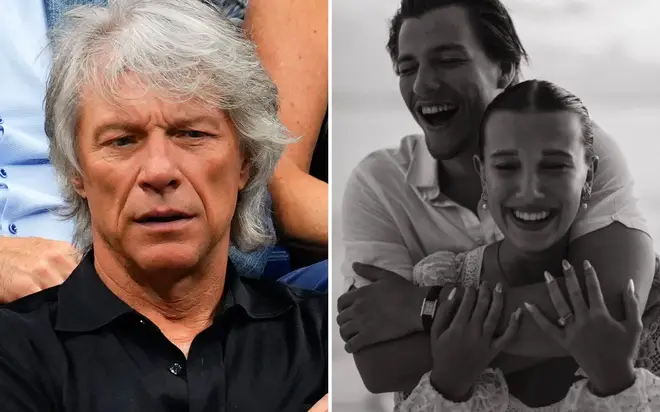 He knows one or two things about marrying his high school sweetheart.
Now Jon Bon Jovi has reacted to the whirlwind engagement between his son Jake and Stranger Things star Millie Bobby Brown.
The young couple are 20 and 19-years old, which sparked concerns about their age entering inyo a marriage so early in their lives.
This is why fans of Bon Jovi were waiting with bated breath to see how he'd respond to the news.
And when asked during a radio interview with Andy Cohen on SiriusXM, he gave his honest opinion which will warm the hearts of both his fans and the happy couple.
Responding to a question which probed if he has any "worries" about son Jake and Millie Bobby Brown getting engaged, he replied: "I don't know if age matters."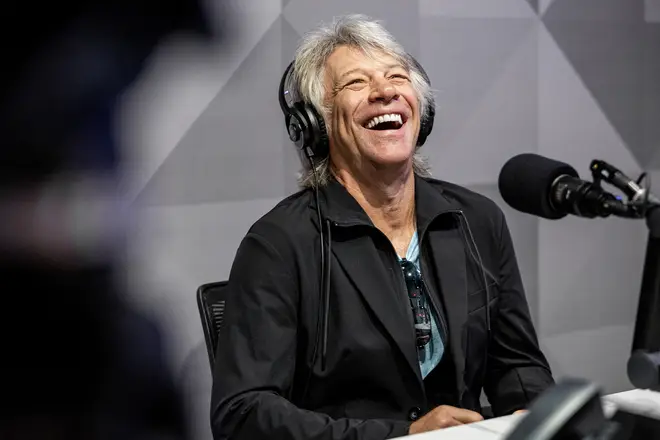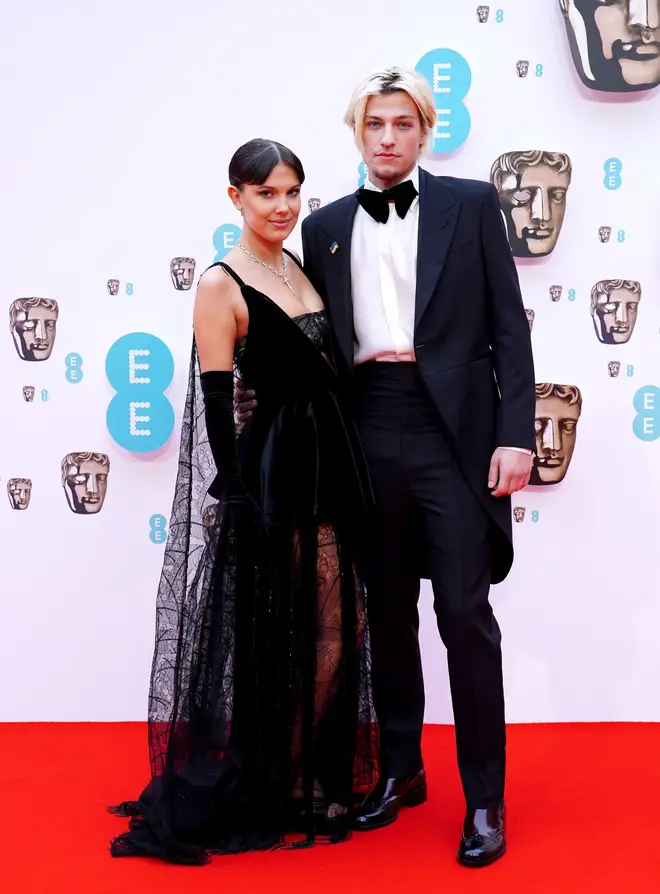 The Bon Jovi rocker behind hits like 'It's My Life', 'Livin' On A Prayer' and 'Bad Medicine' has himself been with his high school sweetheart Dorothea Hurley for almost his entire life.
Though they have been together since their teenage years, the couple didn't marry until 1989 - they secretly tied the knot at the Graceland Wedding Chapel and have been happily married in the 34 years since.
Jon and Dorothea share three other children alongside Jake - Stephanie, Jesse, and Romeo - and revealed that three out of his four children are currently engaged.
"I don't know if age matters," Bon Jovi stated. "If you find the right partner and you grow together, I think that would be my advice, really, is growing together is wise."
"I think that all of my kids have found the people that they think they can grow together with and we like 'em all" he added.
Jon Bon Jovi Talks to Andy Cohen About Son Jake's Engagement to Millie Bobby Brown
Jake popped the question to Millie last month and presented the Enola Holmes star with an eye-watering diamond ring estimated to be worth between $75,000 and $150,000. 
The youthful pair announced their engagement on Instagram to their millions of fans worldwide, posting a black and white picture of Jake embracing his wife-to-be from behind as she showed off her impressive rock. 
Millie wrote in the caption to the cute photo: "I've loved you three summers now, honey, I want 'em all."
The British superstar actress has been dating Jake since July 2021, who describes himself as an "actor/producer/all around cool guy" according to his own Instagram profile.
Love knows no age, and as long as they're happy and can continue to make each other happy for the rest of their lives, then that's all that Jon Bon Jovi seems to care about.