Richard Marx was "madly in love" with Olivia Newton-John before they worked together
5 June 2023, 14:59 | Updated: 5 June 2023, 15:04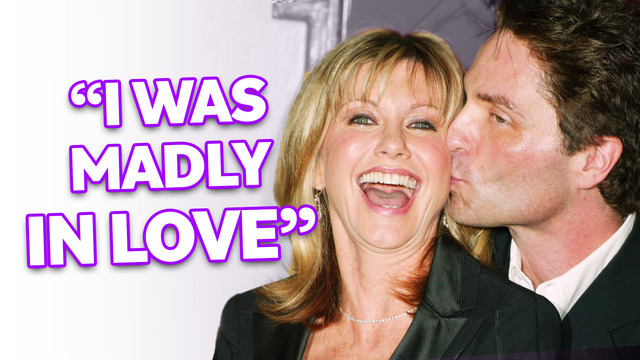 Richard Marx was "madly in love" with Olivia Newton-John before they worked together
Richard Marx remembers staring longingly at his Olivia Newton-John album covers.
Genre-hopping pop icon and Grease movie legend Olivia Newton-John had several high-profile relationships during her remarkable life.
From fellow actor/singer Ian Turpie to producer Bruce Welch, to first husband Matt Lattanzi, boyfriend Patrick McDermott and second husband John Easterling, Newton-John was in the showbiz papers as much as the music and movies press.
One of her many admirers who she never had a fling with was singer-songwriter Richard Marx, though their first collaboration sparked a friendship that lasted until Olivia's sad death last August at the age of 73.
"Olivia Newton-John has been a close friend for more than 30 years," Marx told The Sydney Morning Herald in 2021, when Olivia was still with us.
"I met her when I was 19 in LA and worked on a soundtrack for her film Two of a Kind. We hit it off and wrote a few songs together."
Olivia Newton-John - Never Far Away ( with Richard Marx )
He added: "I was madly in love with her prior to that and remember staring at her album covers as a teenager.
"When I actually met her, that feeling went into warp speed. But she was married to Matt Lattanzi and I never had a crack."
Marx continued: "I used to play the Xanadu soundtrack in my bedroom and sing the Cliff Richard part of 'Suddenly' and pretend to be him. I'd close my eyes and picture Olivia looking back at me.
Olivia Newton-John - Suddenly (Live 1982)
"Cut to 12 years ago at a charity event and I'm on the bill with Olivia. The organiser suggested we do a song together.
"Olivia asked what I wanted to sing. That night I stood on a stage under the lights and looked straight into her eyes and sang 'Suddenly' with her. Boy it felt good."
Earlier this year, double album Just the Two of Us: The Duets Collection (Vol. 1) was released.
Richard Marx + Olivia Newton-John - Social Distancing Episode, 21
The posthumous release collected classic collaborations from across Olivia's career as well as some new duets, including her last ever recording – a reworking of 'Jolene' with original singer and performer Dolly Parton.
Also on the album was 'Never Far Away', recorded with Richard Marx, written by Marx and Jamey Clewer, which had originally featured on Newton-John's 2002 duets album 2.
Back in April 2020 at the height of the COVID-19 pandemic, Richard hosted his friend Olivia on his Social Distancing YouTube series.