Sinead O'Connor wanted Demi Moore to play her in biopic before the Irish star died
16 August 2023, 14:51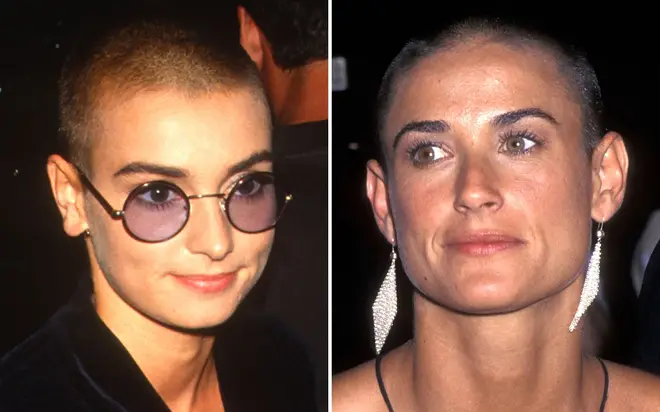 Sinead O'Connor still had plenty of say towards the end of her career.
The iconic Irish singer was renowned for being outspoken throughout her time as a global pop sensation.
Even after the Prince-written ballad 'Nothing Compares 2 U' took her to the top of the charts around the world, Sinead O'Connor was certainly no shrinking violet playing it safe in a popularity contest.
In fact, the necessity in herself to speak her truth and continually campaign for causes she believed made her one of the most controversial pop stars going.
Despite not commanding the spotlight of the mainstream charts later in her career however, Sinead was still an active and successful musician.
Her intriguing 2021 memoir, Rememberings, made headlines again because of the many stories - both positive and negative - she had to share with fellow artists and people she'd met throughout her life.
Sinead had plenty of irons in the fire still before her tragic death, and was planning both a brand new album, as well as a biopic about her life.
And the actor she wanted to embody her in the latter stages of her life, was none other than Hollywood legend Demi Moore.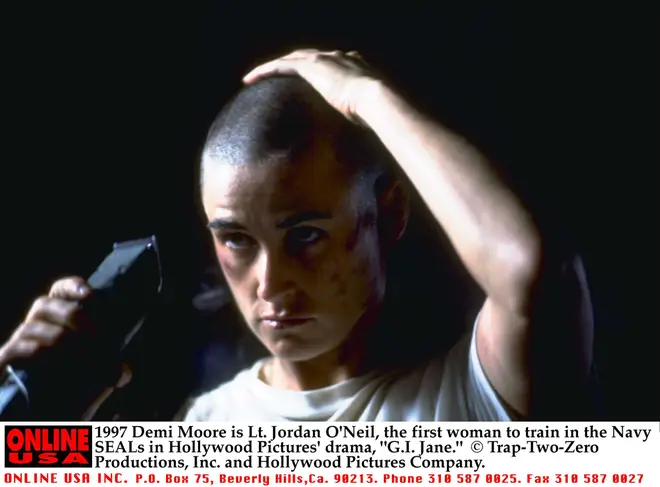 A biopic was rumoured to be in the works in the weeks leading up to the Irish singer's death on 26th July 2023.
And it was Sinead herself who had earmarked Bruce Willis' ex-wife Demi Moore to play her on the big screen, and requested talks with the star.
A source talking to The Sun revealed that Sinead wanted three different female actors to play her at different stages in her life.
Demi Moore was one, and the other two were reportedly Academy Award and BAFTA Award-nominated Saoirse Ronan, as well as rising star Niamh Algar.
"Sinéad was keen to explore making her memoir into her film and she had a raft of ideas about how it would look on screen, the source said.
"She had a huge amount of respect for Demi and thought Niamh was a real rising star after she saw her in her TV series The Virtues."
"Sinéad, too, thought Saoirse was fierce and loved her from her film Brooklyn in 2015 when she played an Irish migrant," they continued.
From Sinead's side, her choices were supposedly set in stone, with the source adding: "It was clear Sinead had given real thought to the biopic and seemed keen to get involved in the script."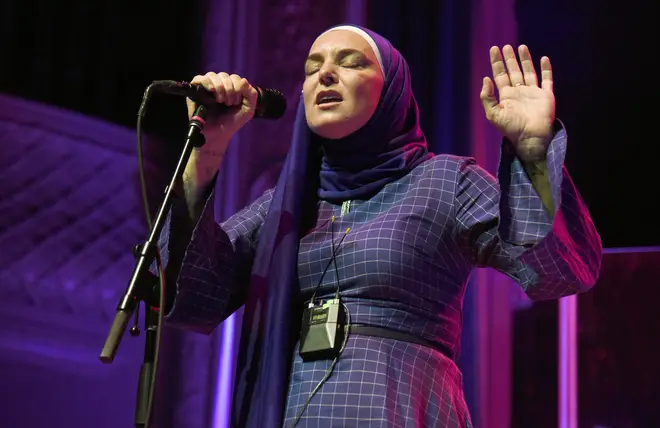 It was just a big screen adaptation of her memoir that Sinead was working on, with her managers revealing that she was in the midst of "completing her new album".
Kenneth and Carl Papenfus wrote after her death: "As a tribute to those who were part of Sinead's team over our tenure it has to be mentioned that Sinead was completing her new album, reviewing new tour dates for 2024 and considering opportunities in relation to a movie of her book."
"Wonderful plans were afoot at this time. Testament and tribute to those who have put their hearts first for Sinead, to whom we are forever grateful."
It's unknown how far negotiations went with Demi Moore, if any took place at all in recent weeks.
But it would be an incredible tribute to a vibrant star whose shine faded far too soon if Moore were to play the iconic Irish singer.