Take That have bad news for Robbie Williams fans ahead of their 2019 UK tour
29 March 2019, 10:35 | Updated: 29 March 2019, 10:41
Take That fans hoping to see Robbie Williams join them on the upcoming 2019 tour are going to be disappointed.
While Robbie recently hinted that he might join his former bandmates Gary Barlow, Howard Donald and Mark Owen on their new Greatest Hits Tour, apparently this may not come to pass, despite being their 30th anniversary celebrations.
Howard Donald revealed on The One Show that there are no plans to get back together with Robbie on tour.
"It's not going to happen," he said. "He's got his thing. He's just done Vegas, which is amazing for him."
However, the Take That singer wouldn't rule out a reunion with Robbie at some point in the future, but added that he and his bandmates have stopped raising the idea with Robbie and Jason Orange.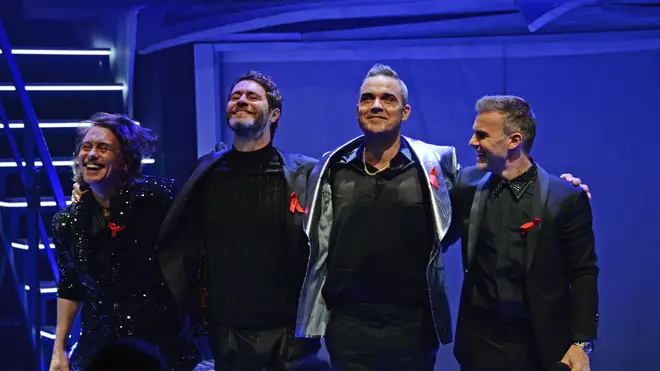 "Take That is a five, is a four, is a three," Howard explained. "Anyone who wants to come back can come back. We just don't want to pester them. If they want to come back, they really want to come back, then they'll come back."
The trio version of Take That also plan to screen one night of their tour live at cinemas across the country from Cardiff on Saturday, June 8.
"The last show is going out to, I think, 800 cinemas," Howard added. "The people that go to the cinema really are going to have a good time."
When did Robbie Williams and Jason Orange leave Take That?
Robbie was a member of boyband Take That alongside Gary, Mark, Howard and Jason, from 1990 until 1995, when he quit the group after falling out of favour with the band.He soon launched a solo career.
While his first few singles weren't huge successes, his song 'Angels' became a huge success and propelled him to a greater level of fame.
After Take That reunited without him in 2005, he rejoined the band in 2009 for the Progress album and tour a year later. He has performed with the group on and off ever since, but has yet to announce any plans to rejoin full-time.
Jason, meanwhile, announced in 2014 that he had left the band, saying that he did not wish to continue touring and recording music, and has remained out of the public eye ever since.
He said at the time: "I want to start by saying how proud I am of what we have achieved together over the years. However, at a band meeting last week I confirmed to Mark, Gary and Howard that I do not wish to commit to recording and promoting a new album.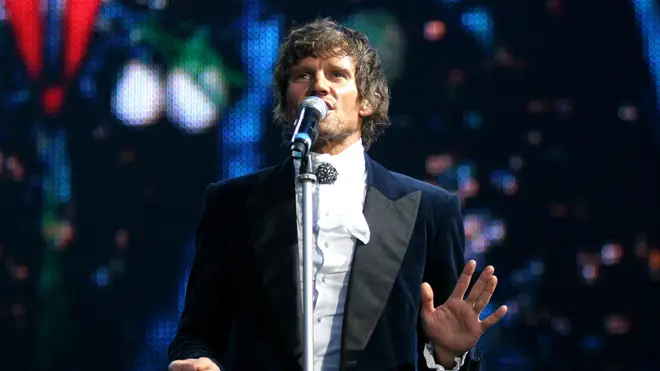 "I have spent some of the best years of my life with Take That and I'd like to thank everyone who has been a part of my journey, including my band mates, who I feel are like brothers to me. Most especially my gratitude goes to all of the good and kind, beautiful and ever-loyal fans of the band, without whom none of this could have been possible. Thank you.
"At the end of the Progress tour I began to question whether it might be the right time for me to not continue on with Take That. At the start of this year and with my full knowledge and blessing the guys began writing new material.
"There have been no fallings out, only a decision on my part that I no longer wish to do this. I know how much Mark, Gary and Howard enjoy writing and making music, and they know that they have my full support and encouragement to continue on with what is to be another chapter for the band."