UB40's Ali Campbell opens up about feud that ripped the band apart
13 September 2023, 11:50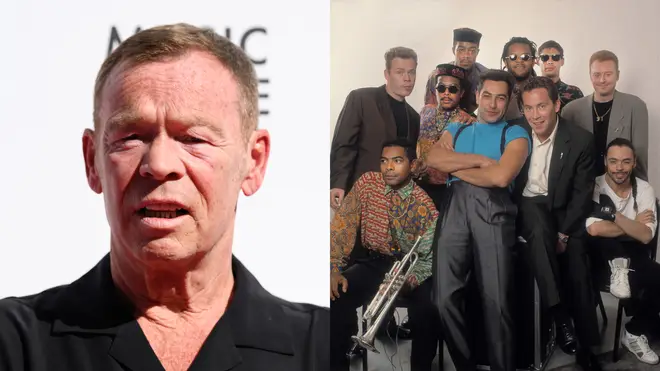 The original UB40 star says he 'has nothing to say' to his former bandmates.
Ali Campbell, the original lead singer of the iconic reggae band UB40, has confirmed he won't be reuniting with the original band anytime soon.
As Campbell received an honorary star on the Music Walk of Fame in London, he reflected on the bitter fallout that has marred the band's legacy, and has continued to split the band – and the Campbell brothers – into two factions.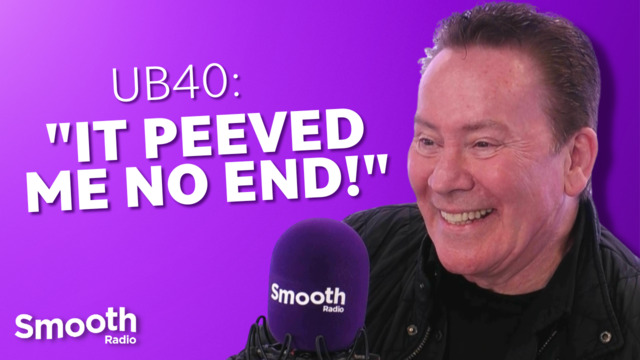 UB40 interview: 'Neil Diamond still hasn't thanked us for Red Red Wine!'
UB40, renowned for their international success with over 70 million albums sold worldwide and hits like 'Red Red Wine,' 'I Got You Babe,' and '(I Can't Help) Falling In Love With You,' has found itself embroiled in a feud that has tarnished their message of love and unity.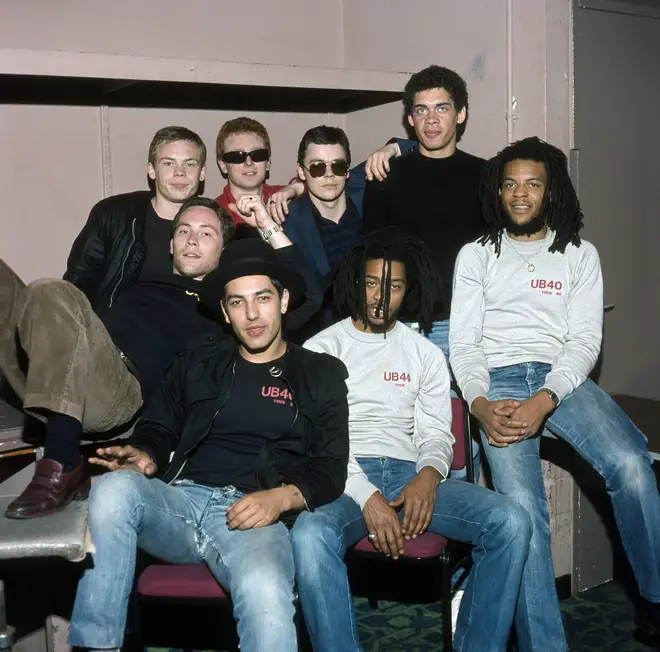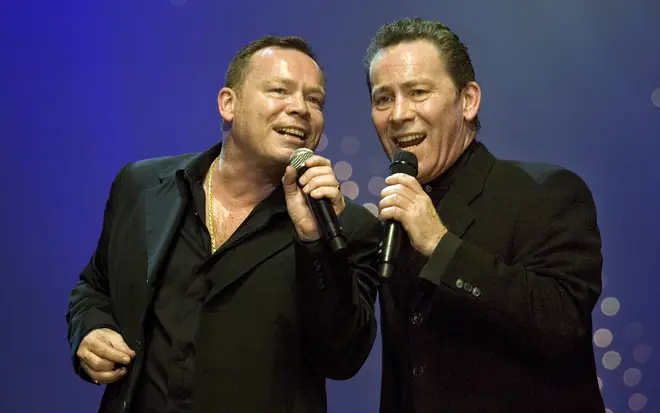 The rift began in 2008 when Ali Campbell was replaced as the band's frontman by his elder brother, Duncan. Ali insists he was dismissed, while the band, including his brother Robin, claims he left to pursue a solo career.
This dispute led to the existence of two competing UB40s, with Duncan, Robin, and four others using the original band name, and Ali teaming up with remaining original members Astro and Mickey Virtue, performing as "UB40 Featuring Ali, Astro, and Mickey."
Tragedy struck in 2021 when saxophonist Brian Travers and Astro passed away, while Duncan's music career was cut short by a stroke.
Even though the two bands have faced tragedies the feud rages on, with Ali making it clear that reconciliation is not on the horizon: "I don't think I've got anything to say to them. There's no way there'll be any getting together with them again," Ali tells the Daily Express.
Despite his success and recent recognition with a star on the Music Walk of Fame in Camden, north London, the 64-year-old singer still harbours regrets about the split.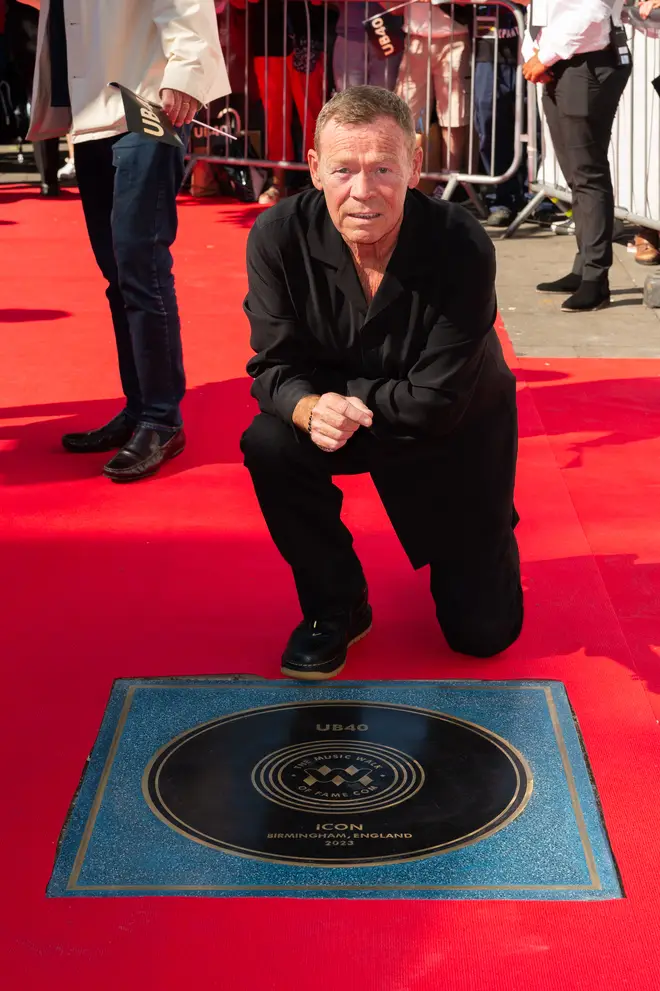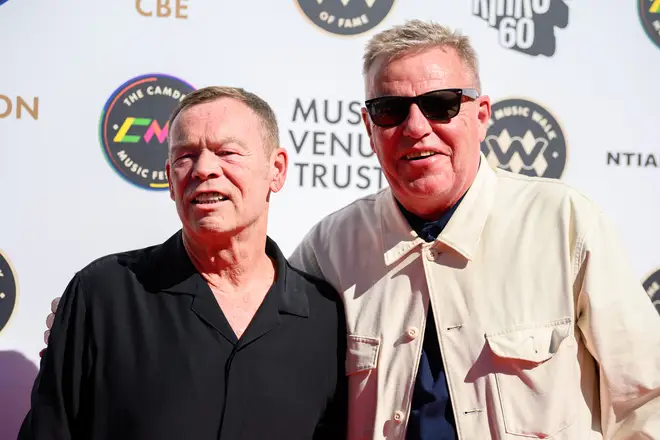 "Oh, of course, it's sad. Stuff happened that should never have happened," he acknowledges. "It was all very messy and very silly. But I'm better off out of it all. I'm happier without all of that nonsense."
Ali remains critical of his former bandmates: "There's only four of the original line-up in what I call 'The dark side version.' And they weren't the most important ones in the band.
"I've no wish to go backward with them. I'm happy going forward with my band. Every time the dark side version plays, it takes away the legacy of my band."
Now performing under the name "UB40 Featuring Ali Campbell", the second incarnation of the band has announced a substantial arena tour for the upcoming year.
Ali takes pride in performing in regions where few global artists venture: "I've taken my band to 72 different countries," he notes. "We're very lucky to have a truly worldwide fanbase."
He recalls a peculiar encounter in the Solomon Islands, where naked men with tribal attire greeted them with blowpipes, eventually playing UB40 tunes on panpipes.
"We followed their bare bottoms back to the airport, which is where they whipped out panpipes and started playing UB40 tunes. It was the most ridiculous thing that's ever happened to me. I thought, 'How do they even know about UB40 music?'"
Ali Campbell's musical journey began in the diverse suburb of Birmingham, Balsall Heath, where he grew up surrounded by West Indian and Asian influences.
"I grew up listening to reggae music as it was coming together. I always was a little reggae fanatic, but not many people at school understood what I was talking about."
Reflecting on his early days, Ali remembers, "My school friends were into glam rockers like Marc Bolan and Mud, which went straight over my head."
It was during a gig in Camden that UB40's talent was recognised by Chrissie Hynde, the lead singer of The Pretenders, leading to an invitation to support her on tour.