will.i.am is trying to make Fergie, Duchess of York a pop star - yes, really
1 April 2019, 10:55 | Updated: 3 April 2019, 13:11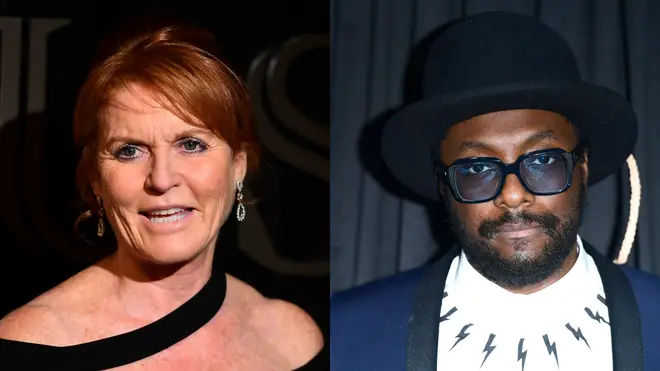 will.i.am has revealed he is in talks with Sarah Ferguson to collaborate on a project mixing her poetry over his music. The Black Eyed Peas frontman and The Voice coach has spoken of his surprising friendship with the Duchess and her daughter, Princess Beatrice.
It's not an April Fool (apparently).
The Black Eyes Peas lead singer spoke of his close relationship with the Duchess and how he hopes their partnership could take the music world by storm.
The Voice coach revealed the surprising friendship and said he hoped to turn Sarah's poetry into pop music.
"Fergie brought it up," he said.
"She was like, 'Imagine my poetry over your beats'. She's my homegirl. We do tea all the time," he announced. "She came to my ghetto with Prince Andrew to mentor kids at my old school. I love Fergie.
"And her daughter Beatrice. She's the coolest. I love her eyes."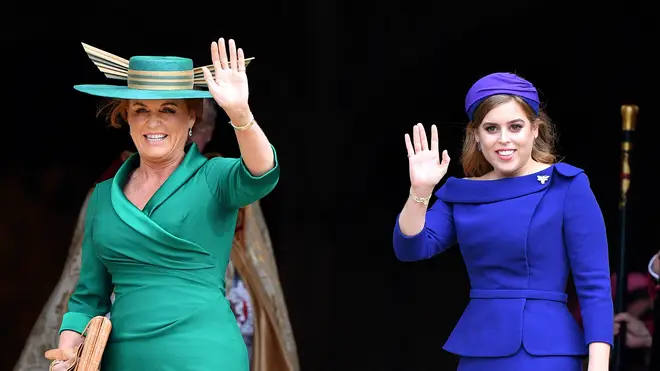 Will.i.am - who has previously collaborated with Britney Spears and Miley Cyrus - has previously spoken of the mutual respect he has with members of the Royal Family.
In May 2018, Will.i.am revealed his first encounter with Fergie and her daughter, Princess Eugenie.
"Coming to this country and meeting Princess Beatrice, she's awesome," he said.
"Meeting the original Fergie, she was like, 'Hello will.i.am, I don't know if you know me but I am the original Fergie.'"
The singer spoke of his fascination with the royal family and his memories of seeing them on TV from a young age.
"We've always had a fascination with the royals, from Diana and Prince Charles.
"I was six-years-old when they got married and I remember watching it on TV.
"Later, I was asked to do The Voice and when I realised it was the people's money, I donated the equivalent of what my fee was to The Prince's Trust.
"I never thought in my wildest dreams that a guy from the projects would give a million bucks to a prince," he added.
Fergie's ex-husband, Prince Andrew, has also previously spoken on his work with Will.i.am, the pair having met when the rapper hosted the Inspiring Digital Enterprise Award scheme.
Olly Murs and will.i.am's 'Moves' | Blind Auditions | The Voice UK 2019
"Will.i.am is a partner of mine in this [iDEA] because he's got some really good projects going on in Los Angeles," the Duke told CNBC.
"I met him initially through the Queen Elizabeth Prize for Engineering and actually funnily enough also through Sarah, who knows him as well."