Prince Harry and Meghan Markle's plane is forced to abort landing to avoid collision - video
26 October 2018, 11:31 | Updated: 26 October 2018, 11:35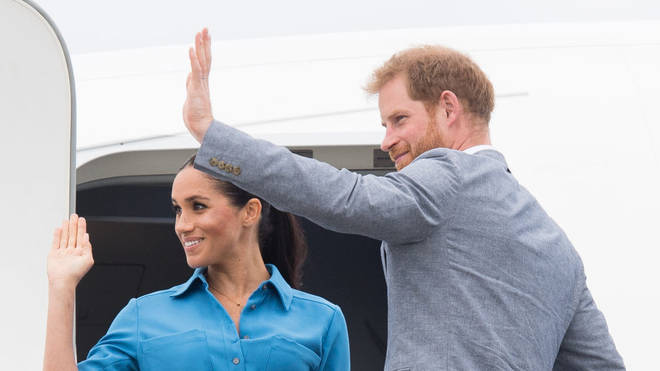 The pilot told the royal couple that they could get "another great view of the harbour".
The Duke and Duchess of Sussex were kept in the air longer than planned, after their flight into Sydney had to temporarily abort its landing.
Another plane on the runway that was too slow to move, meaning that Prince Harry and Meghan's charter jet could not land safely.
The Qantas pilot told passengers that they can instead get "another great view of the harbour," BBC News reported.
The couple were flying in from Tonga as part of their first overseas tour as a married couple.
An announcement on the flight said: "There was an aircraft on the runway a little slow to roll... so the decision was taken to abort the landing."
Earlier today (October 26), the couple joined Princess Angelika and Prince Ata, King Tupou VI's son and daughter, at a centre displaying traditional crafts.
Princess Angelika said the duke and duchess were "an inspiration to the youth of the Commonwealth" for "shining a light on youth empowerment".
Earlier this week, royal fans spotted an amazing likeness of Harry on his current tour and a vintage photo of Prince Philip in the 1950s.
The Duchess of Sussex is currently expecting her first child with Prince Harry, having announced the baby news earlier this month.