Princess Eugenie and Jack Brooksbank carry out first ever engagement as a couple
22 March 2019, 11:27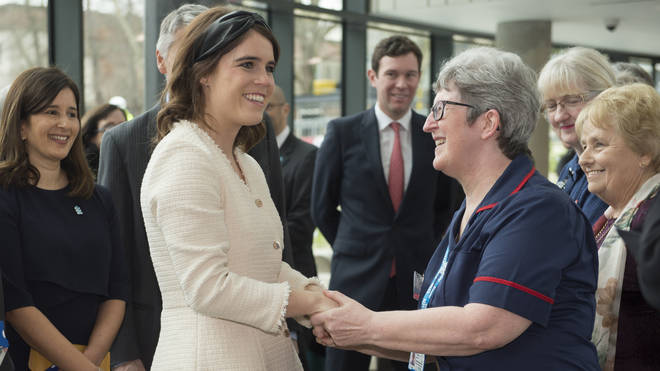 Princess Eugenie and her husband Jack Brooksbank were joined by Prince Andrew as they carried out their first ever royal engagement.
Jack Brooksbank and Princess Eugenie's outing on Thursday (March 21) is the first since the couple got married on October 12 last year.
The pair were in London to open the Royal National Orthopaedic Hospital's new Stanmore Building alongside her father Prince Andrew.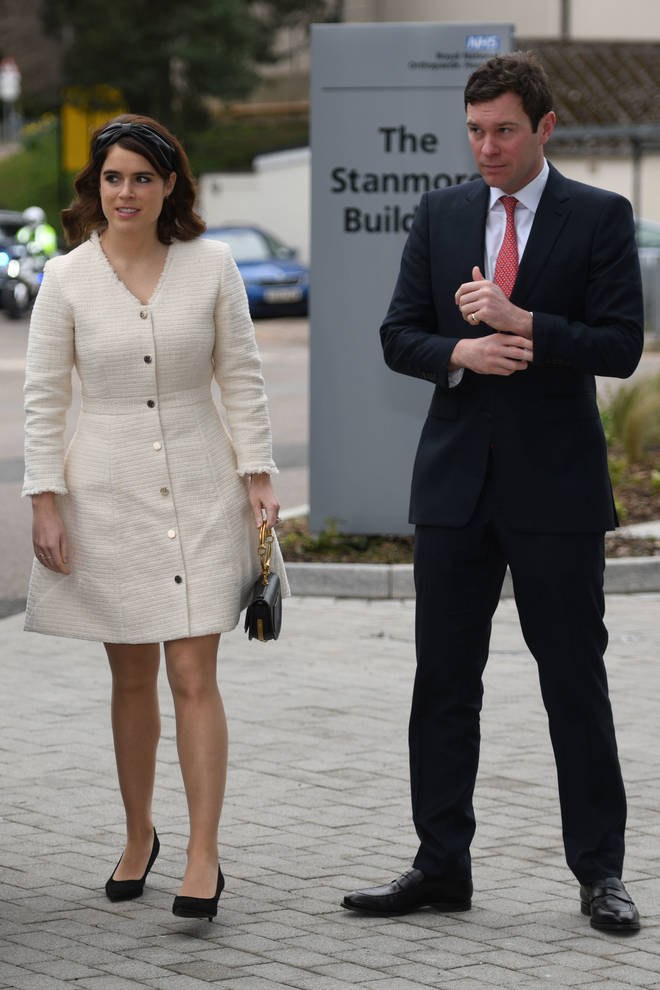 Although Jack wasn't there in an official capacity as he isn't a working member of the royal family, he was there to support Eugenie on the visit.
During the engagement, the Princess announced her patronage of the charity going forward, a role Andrew has held since 2003.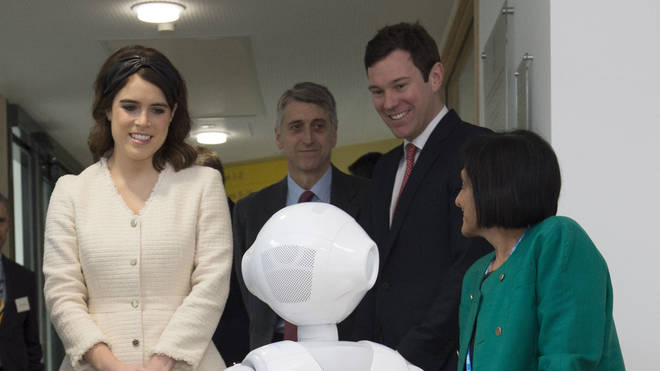 The Princess is very familiar with the hospital as it was where she underwent surgery to correct scoliosis at the age of 12.
During the eight-hour operation two rods were inserted into her spine, leaving a scar on her back that she proudly showed off on her wedding day.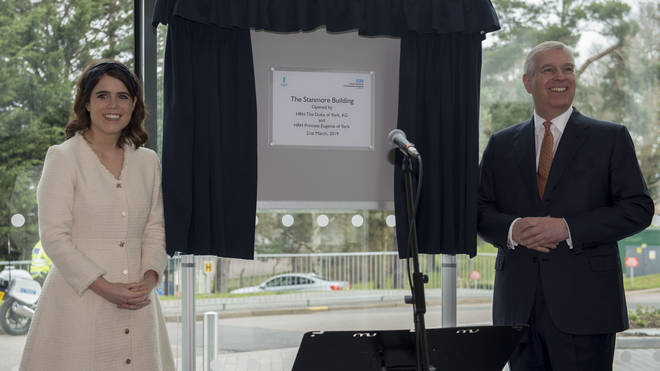 Eugenie clearly has a soft spot for the hospital - she even invited the surgeon who operated on her to her wedding - so it makes perfect sense for her to be the patron of its redevelopment appeal.
The Queen's granddaughter has been very vocal about her support of the RNOH's work and back on June 30, 2018 shared her own personal X-ray's to mark International Scoliosis Awareness Day.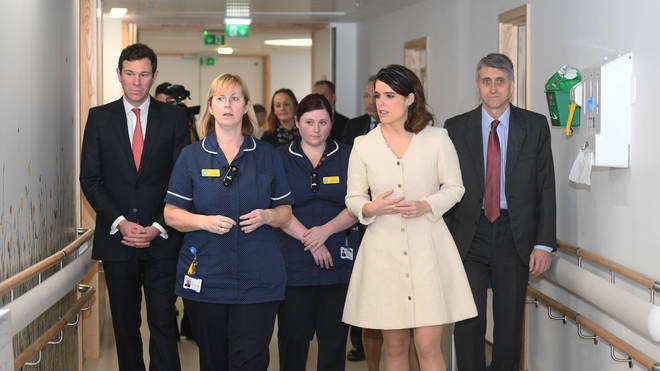 The princess wrote on her Instagram account: "Today is International Scoliosis Awareness Day and I'm very proud to share my X Rays for the very first time.
"I also want to honour the incredible staff at The Royal National Orthopaedic Hospital who work tirelessly to save lives and make people better.
"They made me better and I am delighted to be their patron of the Redevelopment Appeal."
It is the first time to couple have emerged publicly since their wedding at St George's Chapel, Windsor Castle in October 2018.
The wedding was watched by 3 million people worldwide and was attended by Prince William, the Duchess of Cambridge, Meghan Markle and Prince Harry, among other members of the royal family and friend of the couple.