Barbra Streisand and James Brolin's beautiful 25-year marriage: A relationship timeline
5 July 2023, 11:38 | Updated: 11 August 2023, 17:02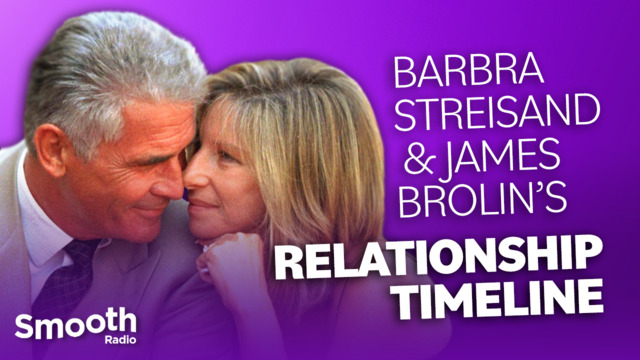 Barbra Streisand and James Brolin's 25-year relationship timeline
Barbra Streisand and James Brolin are one of Hollywood's most treasured couples.
The two legends of stage and screen celebrate their 25th wedding anniversary in 2023, having first met later in life.
But how did they meet and were they married before? Here's a handy relationship timeline to catch up on the happy couple.
First marriages and children
Barbra Streisand's first husband was Friends and MASH actor Elliott Gould, whom she married in 1963 and divorced in 1971. They had a son named Jason Gould, who is also a singer and former actor.
Actor James Brolin's first wife was Jane Cameron Agee, a wildlife activist and aspiring actress, whom he married in 1966 and divorced in 1984. They had two children: Josh (born 1968), and Jess (born 1972).
Josh Brolin is also a famous actor, appearing in films such as Avengers Endgame, Men In Black III and The Goonies among many others. Jess tragically died in a car accident in 1995.
His second wife was actress Jan Smithers, whom he married in 1986 and divorced in 1995. They had one daughter, Molly Elizabeth (born 1987).
1996: First meeting
Barbra and James first met at a dinner party with mutual friends, including her ex-boyfriend Jon Peters.
By this point, they were both aged 55, and had been through divorces and break-ups.
"We were set up as a blind date, and I was so shy that I came into the house and I went downstairs to be with the children and play with them until I had to sit down at the table," Barbra said on The Tonight Show in 2021.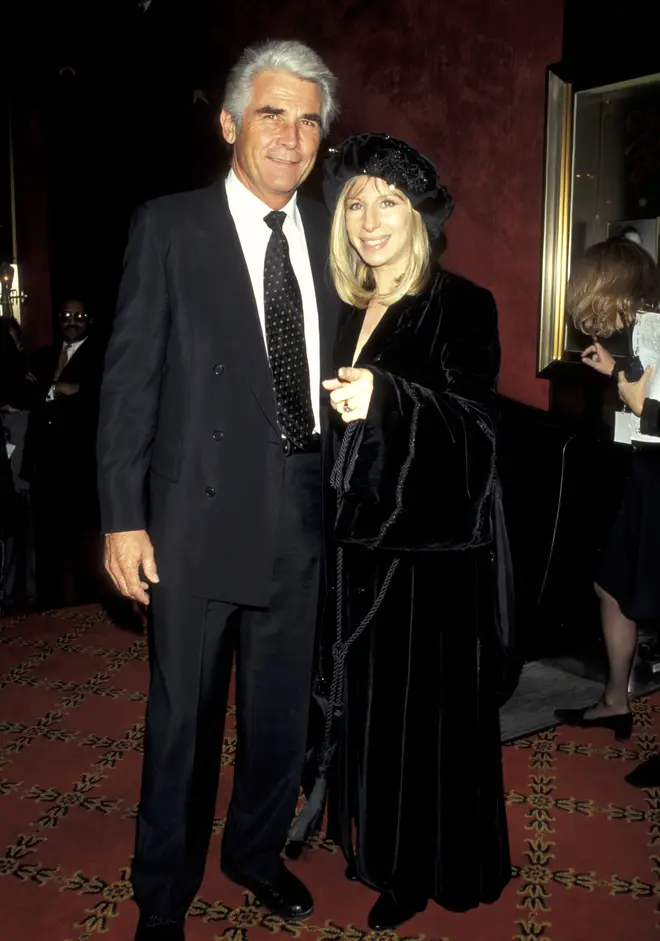 She was also surprised at James's appearance that night: "I expected a guy with a brown beard and brown, wavy hair, like a mountain man. And I saw a guy that had all his hair cut off, no beard. And I walked by him. I put my hand through his hair and said, 'Who f***ed up your hair?'".
A relationship soon began, and three months after their first date, James travelled to Ireland to direct his film My Brother's War.
They stayed in touch despite the distance, with Barbra later telling People: "I remember falling asleep on the bathroom floor with the phone pressed against my ear."
Late 1996: A relationship is confirmed
In autumn of that year, Barbra spoke about their relationship publicly for the first time. She told the Los Angeles Times: "I couldn't have met him while I was making this movie [The Mirror Has Two Faces]. I wouldn't have been open. Once the movie was done and I could relax and edit the movie in my house, which is the fun part, I was open to a relationship again and it manifested itself."
The couple made their red carpet debut at the Ziegfeld Theater for the premiere of The Mirror Has Two Faces. She starred in and directed the film, and also wrote the movie's main song, which gave her an Oscar nomination.
In 1997, Barbra and James attended the 1997 Oscars together. At the event, Céline Dion performed a version of Barbra's song, 'I Finally Found Someone'.
1998: Wedding bells
Two years after their first date, Barbra Streisand and James Brolin got married at a star-studded home wedding. Guests included John Travolta, Kelly Preston, Tom Hanks, Rita Wilson, and Quincy Jones.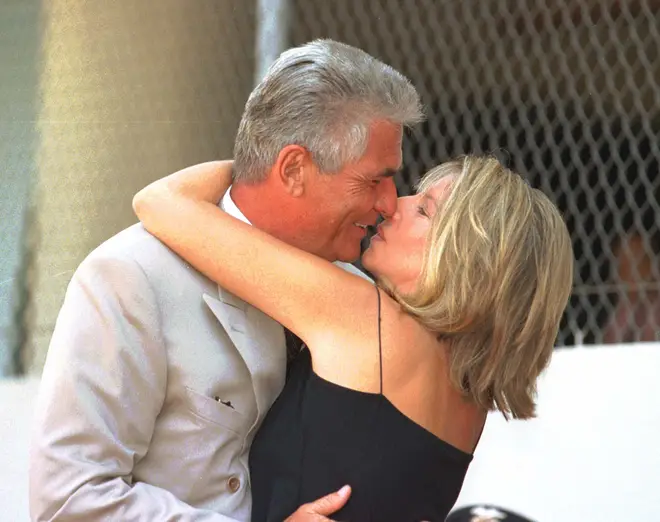 "We wanted to be surrounded by people we've loved for a long time," she told People.
Barbra even performed two songs for James: "It was probably the most beautiful wedding I've been to," said John Travolta afterwards.
2006: A blended family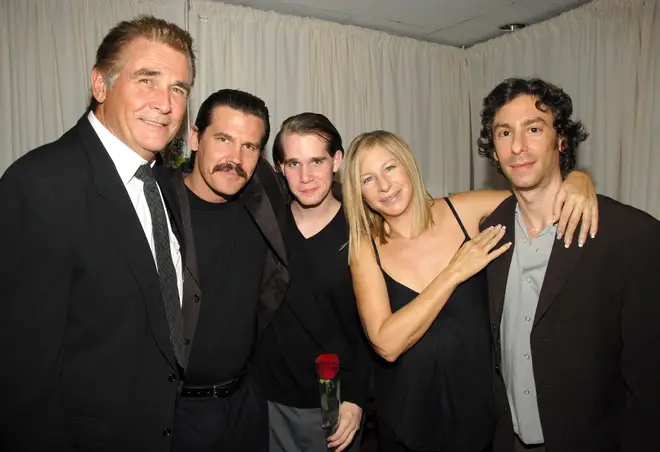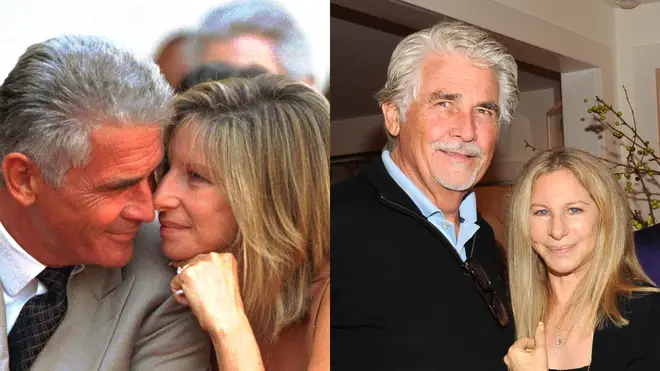 Nearly 10 years after getting married, Barbra and James showed how close their blended family of kids from different marriages were bonding.
After a concert during her 2006 tour, the couple posed for a photo backstage, including his son Josh, his grandson Trevor, and Barbra's son Jason Gould.
2018: A 20th anniversary
After many years of being seen together at various events, ceremonies and celebrations, the couple marked their 20th year as a married couple.
Posting about her husband on their 20th wedding anniversary, Barbra wrote: "Has it really been 22 years since our blind date? Married for 20 years. Happy anniversary honey."
Looking back on the milestone on Entertainment Tonight, James Brolin said that his secret to a long-lasting marriage is couples therapy.
"I do believe in counselling if anybody ever has a problem in their marriage," he said. "Bring in a referee, talk it over, and I swear to you, it will dispel by the end of the session, each time."
2018 and 2020: A third and fourth grandchild
James Brolin's son from his first marriage, Josh, welcomed daughter Westlyn Reign in 2018, his third child and his first with wife Kathryn Boyd.
Josh told People about Barbra's involvement as a grandmother: "She is really into it and I love that she is into it. I mean, it's like very typical Jewish grandmother who is saturated by this event. It's awesome."
Josh and Kathryn welcomed their second daughter, Chapel Grace, on Christmas Day 2020.