When Barry Gibb spoke of his regret over conflict with brother Robin during heartbreaking eulogy
14 July 2023, 10:21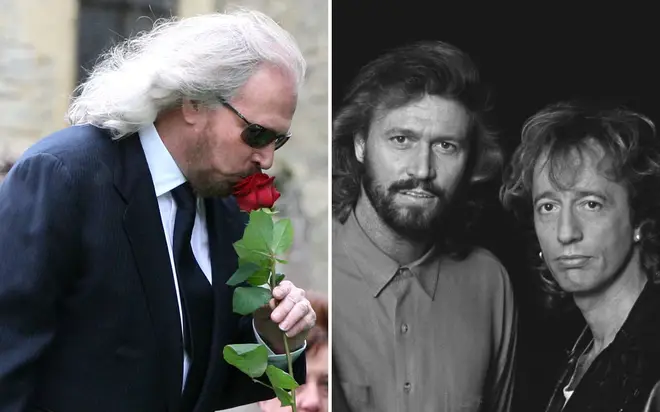 Robin Gibb sadly died on May 20, 2012, after battling cancer, pneumonia, and a severe bowel condition.
Though the singer tragically lost his life at the age of just 62 due to kidney failure, he had already made an indelible mark on popular music as one of the Bee Gees.
Alongside his eldest brother Barry Gibb and twin brother Maurice, Robin was integral in seeing the trio become one of the most successful acts in the history of pop music.
He wrote and sang some of the group's most recognisable songs, namely 'Massachusetts', 'How Can You Mend A Broken Heart', and 'I Started A Joke' which in many ways became his signature song.
During the earlier years of the Bee Gees, Robin was far more prominent and the tension between him and Barry encouraged him to quit for a short while in the late sixties.
Of course, he returned and the three brothers went on to become one of the defining musical groups of the 1970s during the disco boom.
But whilst that tension assisted the Bee Gees' creative output in many ways, it rumbled on throughout their personal lives, and caused an irreparable rift between Robin and Barry.
This conflict lasted throughout Robin's battle with cancer, and sadly, right up until the day he died.
What was even more tragic, is that Barry regretted the fractured relationship he had with his little brother, and confessed it in a heartbreaking eulogy at Robin's funeral.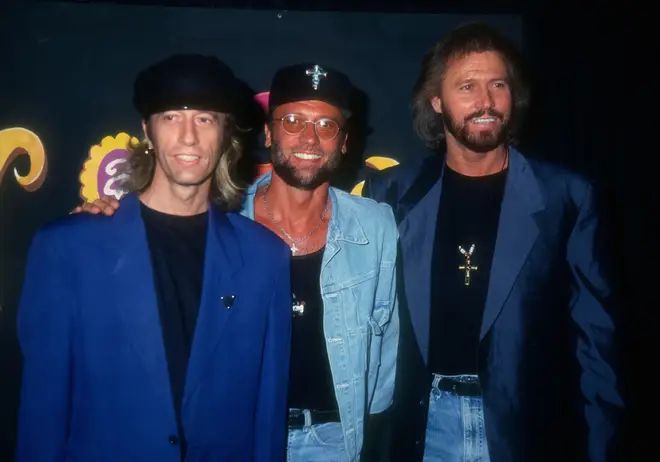 Robin's death drew tributes from across the music world and beyond, with former Prime Minister Tony Blair even paying homage to the singer as he was a close friend.
His funeral service took place at St. Mary's Church in the town of Thame, Oxon, where Robin lived with his wife Dwina since 1984.
His son RJ confirmed prior to the funeral that Robin's hit song 'I Started A Joke' would be played at the church, and the Bee Gees' music formed some parts of the service.
As expected, it was a teary affair with two candles flickering at the front of the church as guests took their seats.
Robin's sons RJ and Spencer acted as pallbearers alongside Stevie Gibb (Barry's son) and Steven Murphy who was Dwina's son.
His family said in a statement that "at his wish, he will say a final goodbye to fans and his home town of Thame, Oxon, this Friday prior to the funeral", and people from across the country came to say farewell to the music icon.
One of the most heart-wrenching farewells was from Robin's brother, Barry, who gave a eulogy that expressed his deep regret.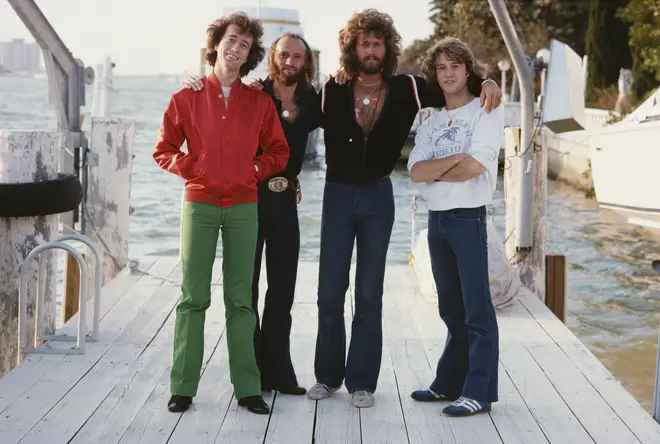 Barry spoke fondly of Robin and his sharp sense of humour, comparing him to a comedic legend.
"There was no funnier man than Spike Milligan - apart from Robin," he said. "And his sharp, intuitive wit will live with us forever. You could stand Robin next to Spike Milligan and it would be a competition."
Barry, the family's eldest brother, also mentioned his other younger brother, the late Maurice Gibb who died in 2003.
"They were both beautiful. And now they're together. They're actually together. When you're twins, you're twins all your life. You go through every emotion. And they're finally together."
"I think the greatest pain for Robin in the past ten years was losing his twin brother, and I think it did all kinds of things to him. And now they're together."
After paying respect for both of his siblings and bandmates that have passed away, Barry's eulogy touched on his heartbreak that will never go away after losing Robin.
Signalling the fraught relationship they both shared towards the end of Robin's life, Barry revealed: "Even right up to the end we found conflict with each other, which now means nothing. It just means nothing."
"If there's conflict in your lives - get rid of it."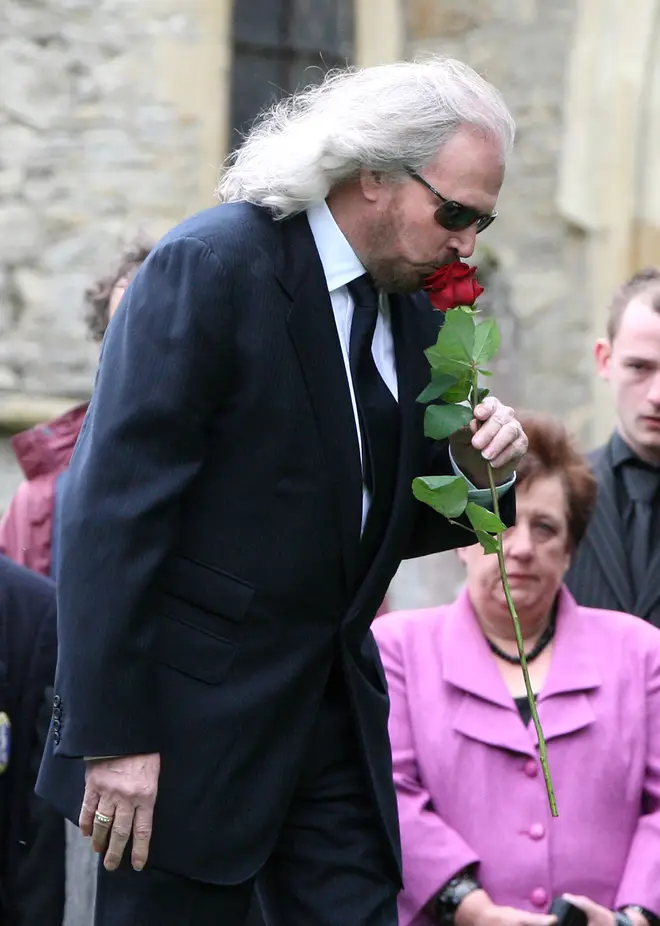 He sadly lost the chance to make amends with his brother, and cut a solemn figure as he placed a red rose on top of Robin's grave.
Barry took the loss particularly hard, and understandably so - all of his younger brothers had now left this world.
In a later interview, he admitted: "Maurice's death in 2003 and Robin's last year had been a huge trauma for me and everyone in our family."
"Before that, in 1988, we'd lost our kid brother Andy, who had his own solo career, and my father, Hugh, died soon after."
"Robin's much more recent passing had made me depressed, and there were times when I'd felt that nothing was worthwhile any more."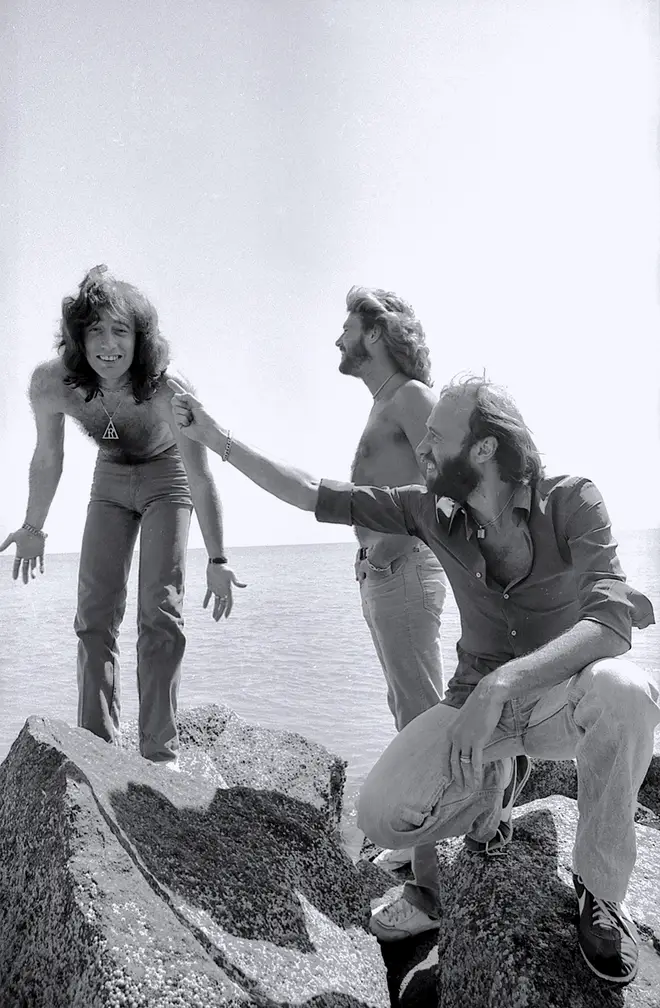 As time went on, Barry delved back into making music and performing which in many ways was his saviour during his grief.
"We all lose someone and you have to deal with it and grow from it in some way,' he says. 'My way of handling it is to go back on stage."
He returned to touring the following year and brought along his guitarist son Stephen and Maurice's singer daughter Sami to keep it in the family.
But sadly, he could never rebuild the bridges burned with Robin, and it's a stark reminder that some relationships are always worth fighting for.