Listen to Bryan Adams' brand new song 'Shine a Light', co-written by Ed Sheeran
18 January 2019, 10:49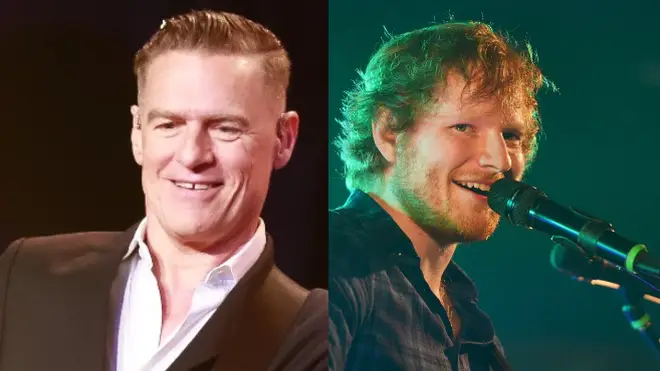 'Shine A Light' is the title track from his upcoming album, released this spring.
Bryan Adams has launched his album Shine a Light, along with its lead single that was co-written with Ed Sheeran.
He said of the song: "I met Ed in Dublin this year at one of his shows and we kept in touch. One day I sent him a chorus I had for a song idea I had called 'Shine A Light' and asked him if he was interested in collaborating on it.
"I got a couple of verses back a few days later, and man you should hear him sing it!"
Listen to the song below:
Bryan Adams - Shine A Light (Official Audio)
Meanwhile, the album will also feature a duet with Jennifer Lopez and a cover of the folk tune 'Whiskey in the Jar' among other tracks.
"I'm thrilled to be releasing this new 12-track studio album, which has a good blend of rock and pop and R&B," Bryan added.
"Working with Jennifer was a dream, our voices sound amazing together."
Bryan will also be heading out on a world tour, including several dates across the UK. Tickets are on sale now.
Ed Sheeran is on a songwriting mission at the moment, having also written Westlife's comeback single 'Hello My Love'.