Priscilla: Elvis Presley's wife biopic release date, trailer, plot and cast revealed
29 June 2023, 12:06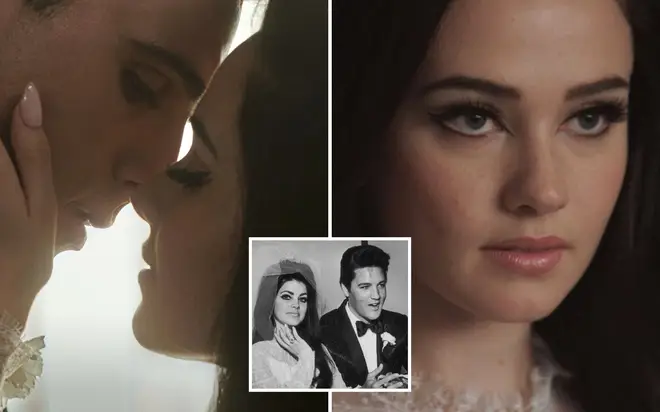 There's a new biopic on its way which will explore the love and marriage of Elvis Presley and his wife Priscilla.
But unlike most films which focus on the King Of Rock 'n' Roll and his impact on the world of music, Sofia Coppola's Priscilla will tell the story from Priscilla Presley's perspective.
From the first glimpses of the biopic, it seems a more intimate portrayal of their relationship together than Baz Luhrmann's larger-than-life biopic Elvis which starred Austin Butler.
Priscilla looks to delve into the frustration of fame from the other side, and the effect it has on one of the most iconic marriages in music history.
Here's all you need to know about Priscilla:
Who will play Priscilla Presley?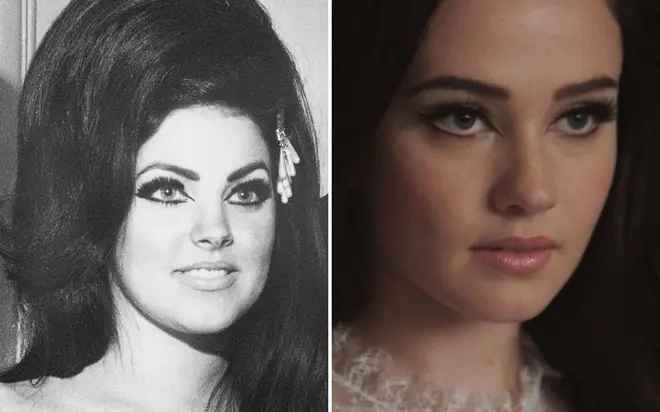 Relative newcomer Cailee Spaeny has been cast in the lead role as Priscilla Presley, and will act her throughout her teenage years all the way through to when she and Elvis Presley end their marriage.
Spaeny has previously starred in the science-fiction blockbuster Pacific Rim Uprising alongside John Boyega, political black comedy Vice, as well as television dramas Devs and Mare Of Easttown alongside Kate Winslet.
Director Sofia Coppola said about the decision to cast Cailee that "the character goes from the age of 15 to 27 over the course of the film so she had to be able to act and age across a big span of time."
"It was really important for me to have the same actress playing Priscilla at those different stages of her life, and I think Cailee can pull it off."
"She's such a strong actress and she also looks very young."
Who will play Elvis Presley?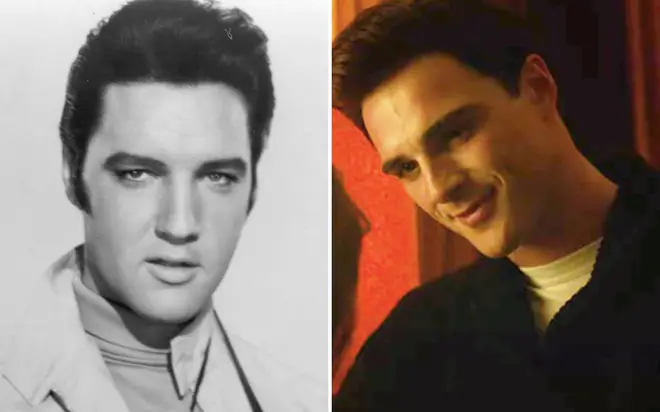 The coveted role of Elvis Presley will be played by Australian actor Jacob Elordi.
His previous prominent roles were in HBO teen drama Euphoria, Netflix teen series The Kissing Booth, and romantic thriller Deep Water alongside Ben Affleck and Ana De Armas.
Talking about why Jacob was right for the part of Elvis, director Sofia Coppola said: "I thought nobody was gonna look quite like Elvis, but Jacob has that same type of magnetism."
"He's so charismatic and girls go crazy around him, so I knew he could pull off playing this type of romantic icon."
Who else will star in Priscilla?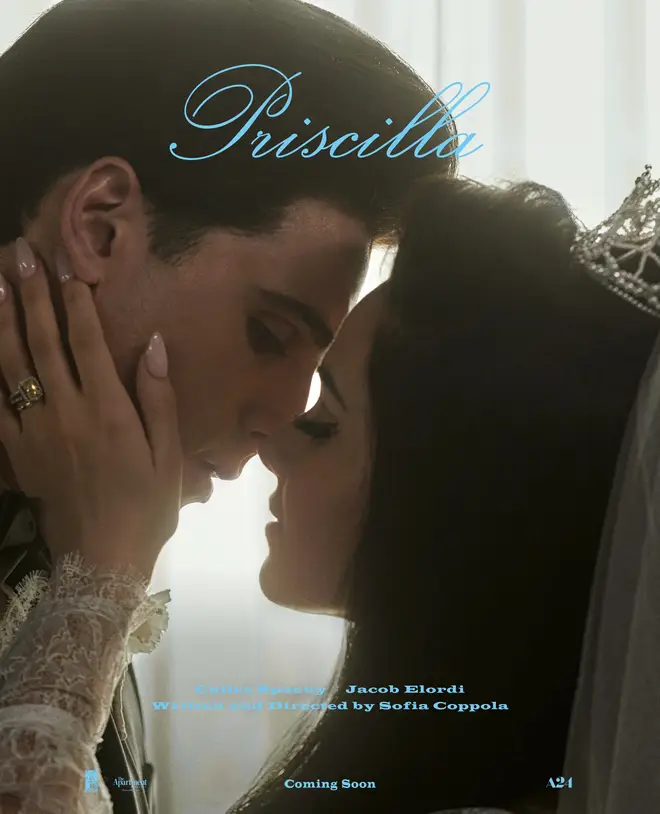 The supporting cast of Priscilla will feature Dagmara Dominczyk as Priscilla's mother, Ann, who was most recently on screens in HBO comedy-drama Succession.
Jorja Cadence will also play Patsy Presley, Elvis's cousin and secretary.
What is the plot of Priscilla?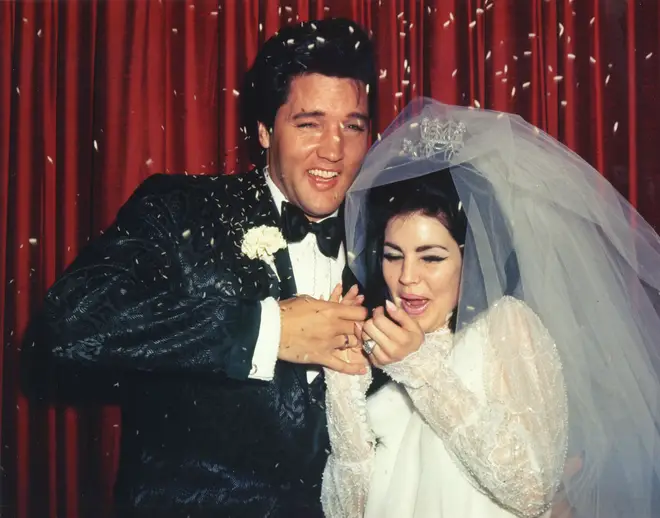 Priscilla is based on Elvis & Me, Priscilla Presley's 1985 autobiography. The biopic will focus on the couple's turbulent relationship from when they first met right up until they divorced a couple of years before his death.
They first met when Priscilla was just 14 years old and Elvis was 24 years old - she was living on the German army base where Elvis was stationed during his service overseas whilst in the US army, having already been a successful musician at the time.
Why did Sofia Coppola want to adapt Priscilla Presley's memoir?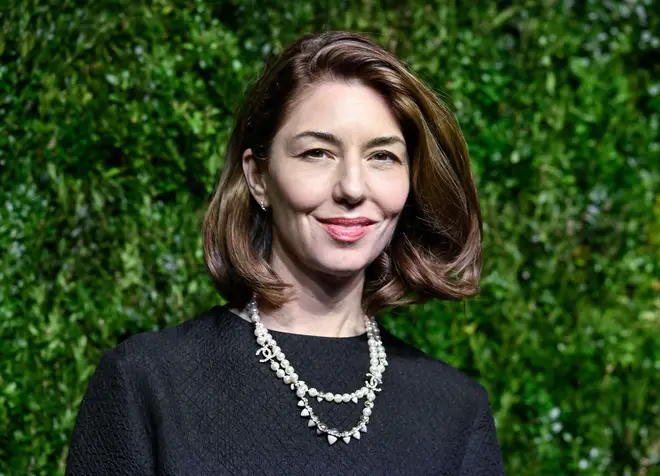 Telling Vogue in 2022, the film's director and screenwriter Sofia Coppola revealed that she's been a fan of Priscilla's story for years, saying: "I've had her memoir for years and remember reading it a long time ago."
"A friend of mine was talking about her recently, and we got around to discussing the book. I read it again and was really moved by her story."
"I was just so interested in Priscilla's story and her perspective on what it all felt like to grow up as a teenager in Graceland."
"She was going through all the stages of young womanhood in such an amplified world—kinda similar to Marie Antoinette."
Is Priscilla Presley involved in the biopic in any way?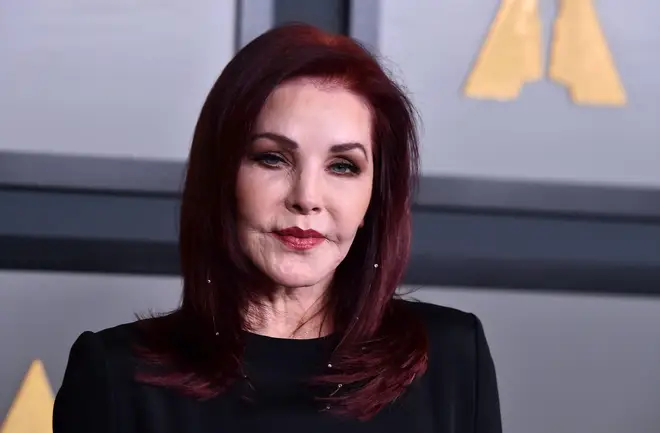 Sofia Coppola revealed that Priscilla Presley is working on Priscilla as an executive producer, and is in full support of the biopic.
"I've met with her a few times and she's been incredibly open," Coppola said in an interview with Vogue. "She's also been really supportive of Cailee as we head into filming."
"It's really unique to talk to her about the film since I've never made something about a real person who was still living. But I want it to feel emotionally authentic."
"She's probably told these stories a million times so I feel grateful that she's been so patient. It's amazing how much detail she can recall from that time in her life."
When is Priscilla set for release?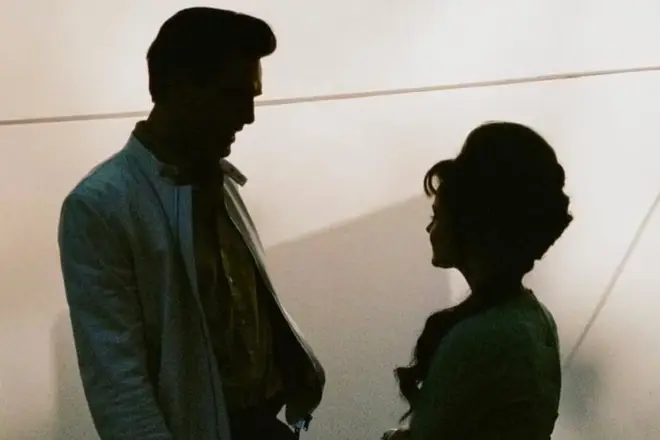 No set date has been confirmed for the cinematic release of Priscilla, either in the US or the UK.
The film's distributors A24 are thought to be aiming for an October release stateside with a UK date following suit shortly after.
Can I see the trailer for Priscilla?
Priscilla | Official Teaser HD | A24